Send Happy Independence Day Images: Independence Day, celebrated on the 15th of August, holds a special place in the hearts of every Indian. This day commemorates the historic moment when India finally gained freedom from British colonial rule in 1947. As the nation rejoices in its unity and diversity, let's delve into the significance, history, and celebrations that mark this momentous occasion.
Table of Contents
Significance of Independence Day:
Independence Day symbolizes India's triumph over oppression and its journey towards becoming a sovereign nation. It serves as a reminder of the sacrifices made by countless freedom fighters who laid down their lives to secure a brighter future for generations to come.
Independence Day Images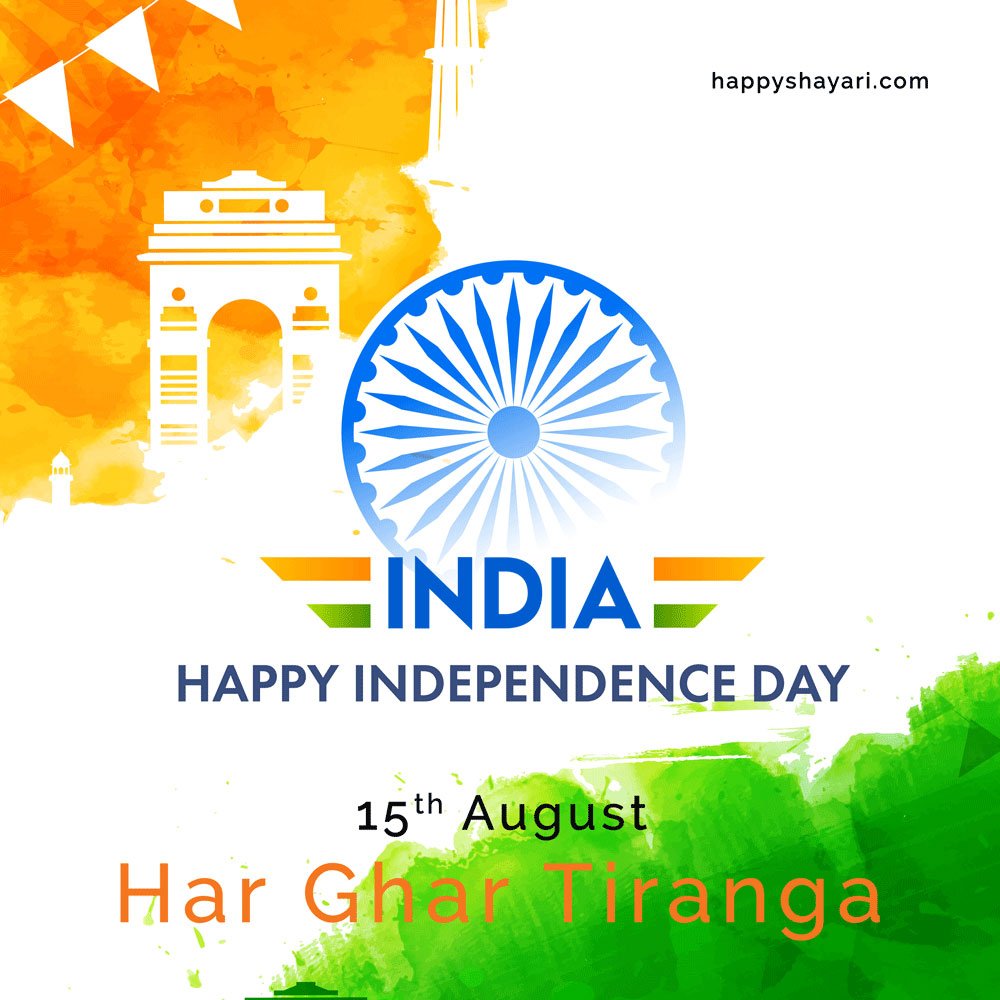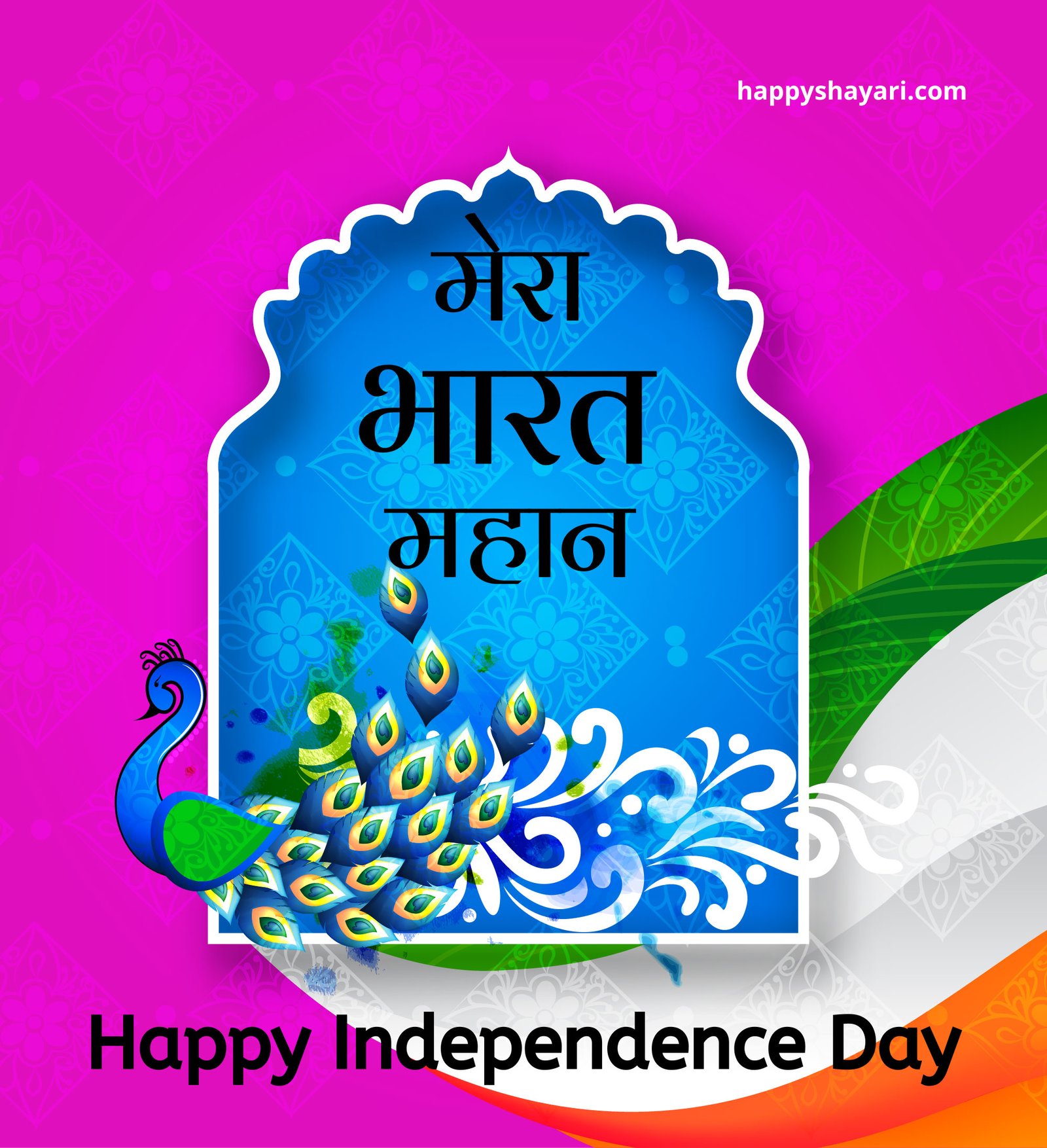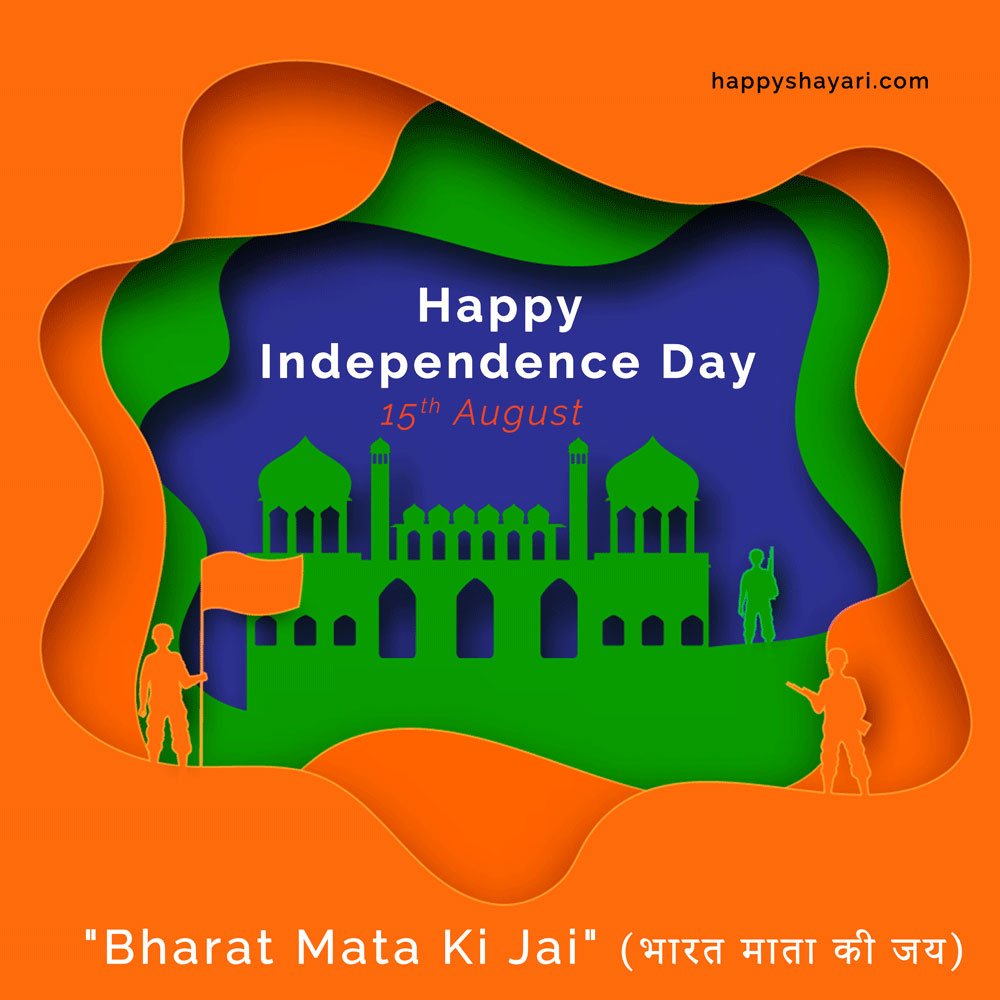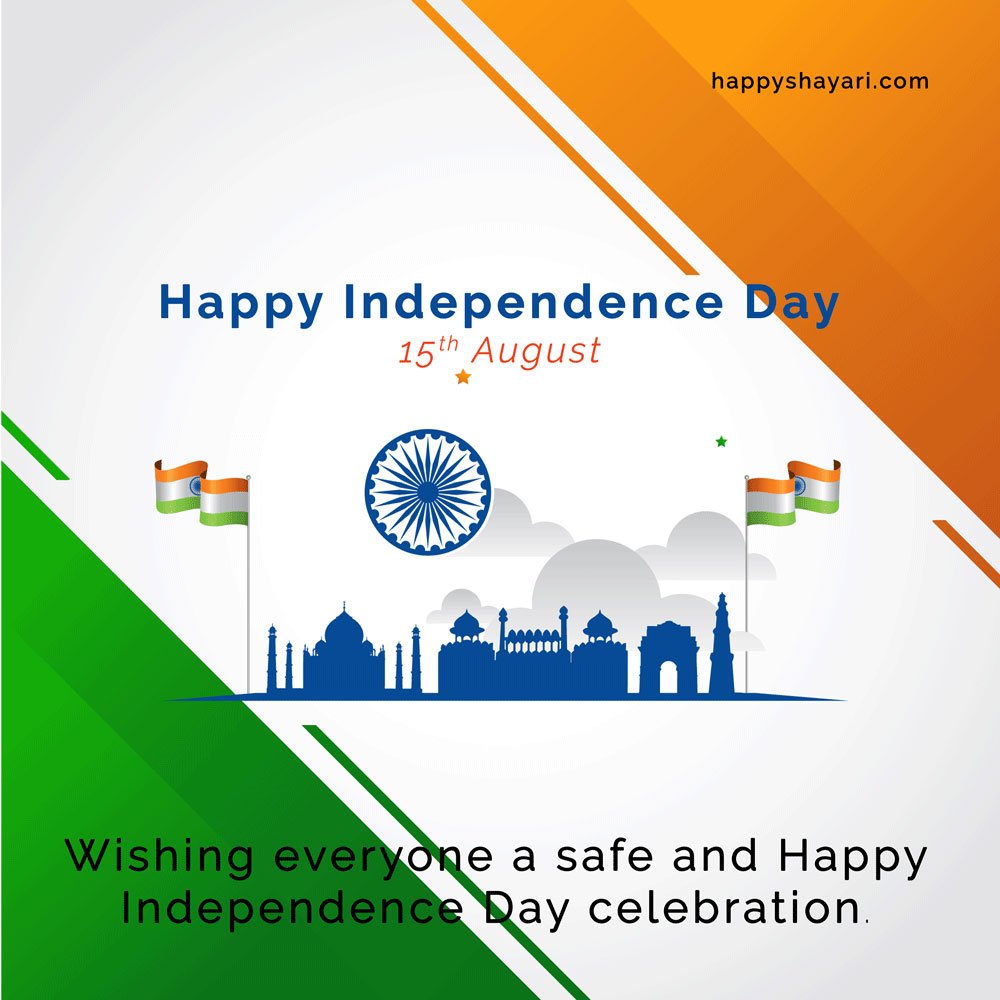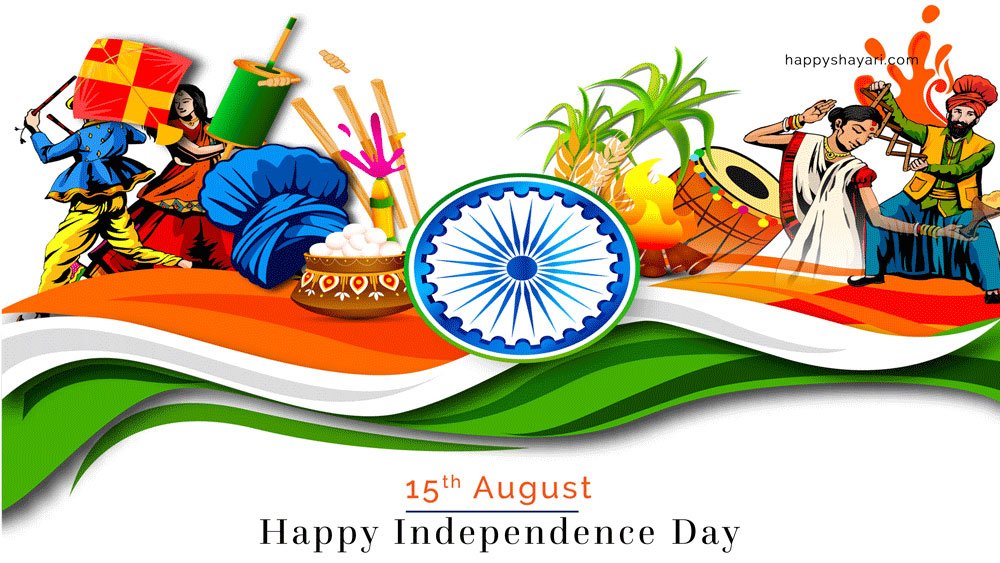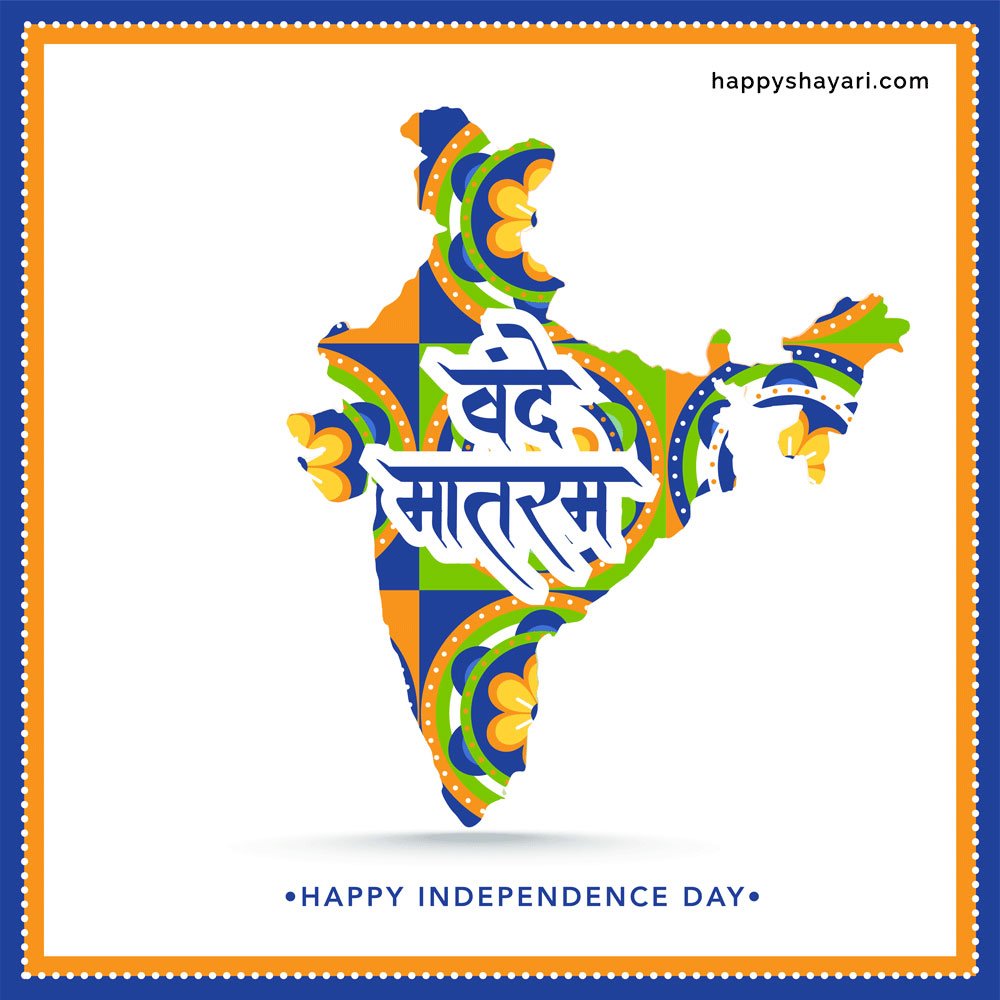 Happy Independence Day Images 2023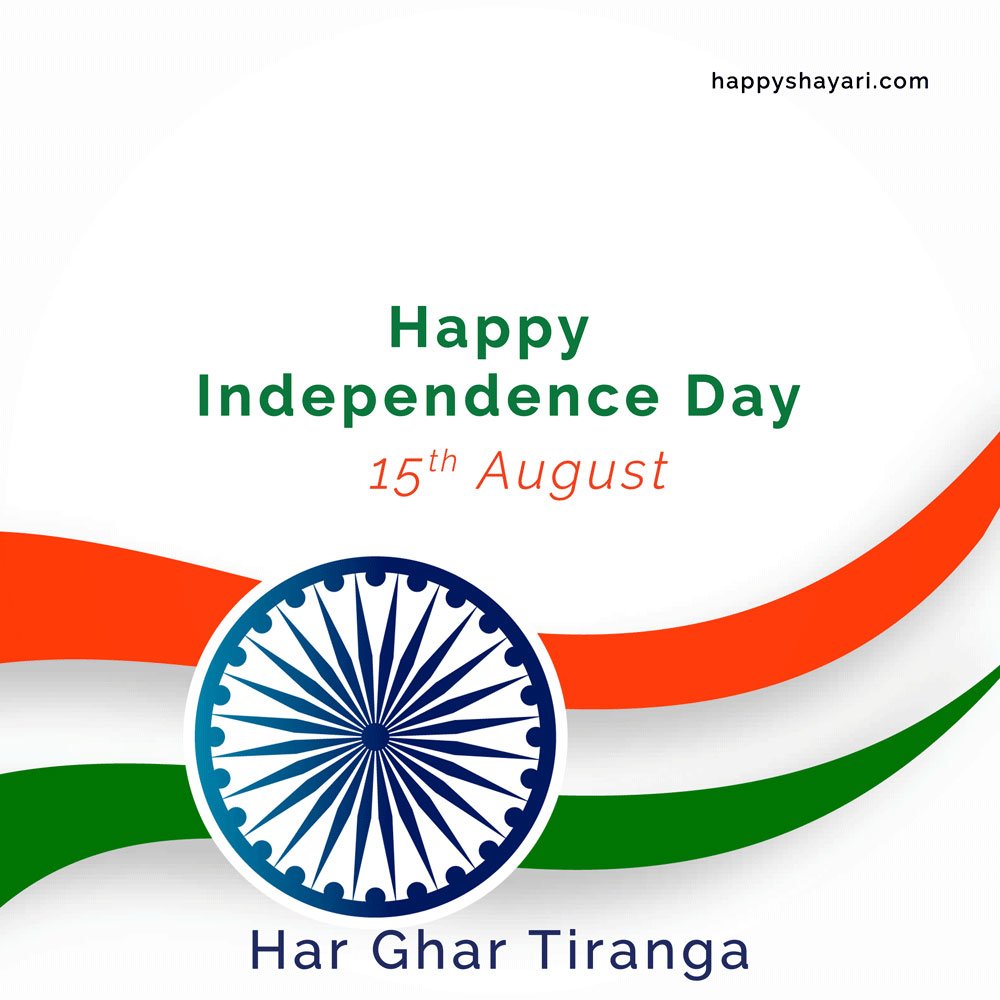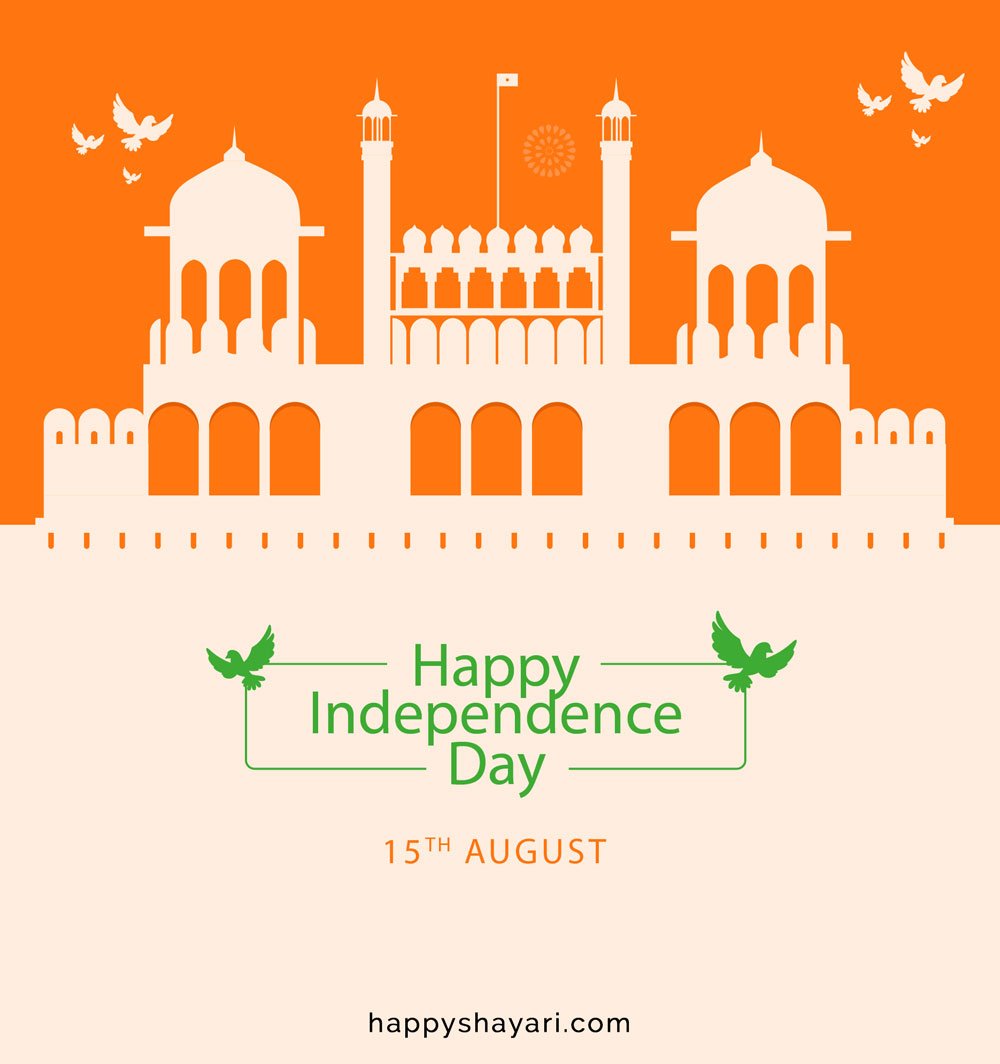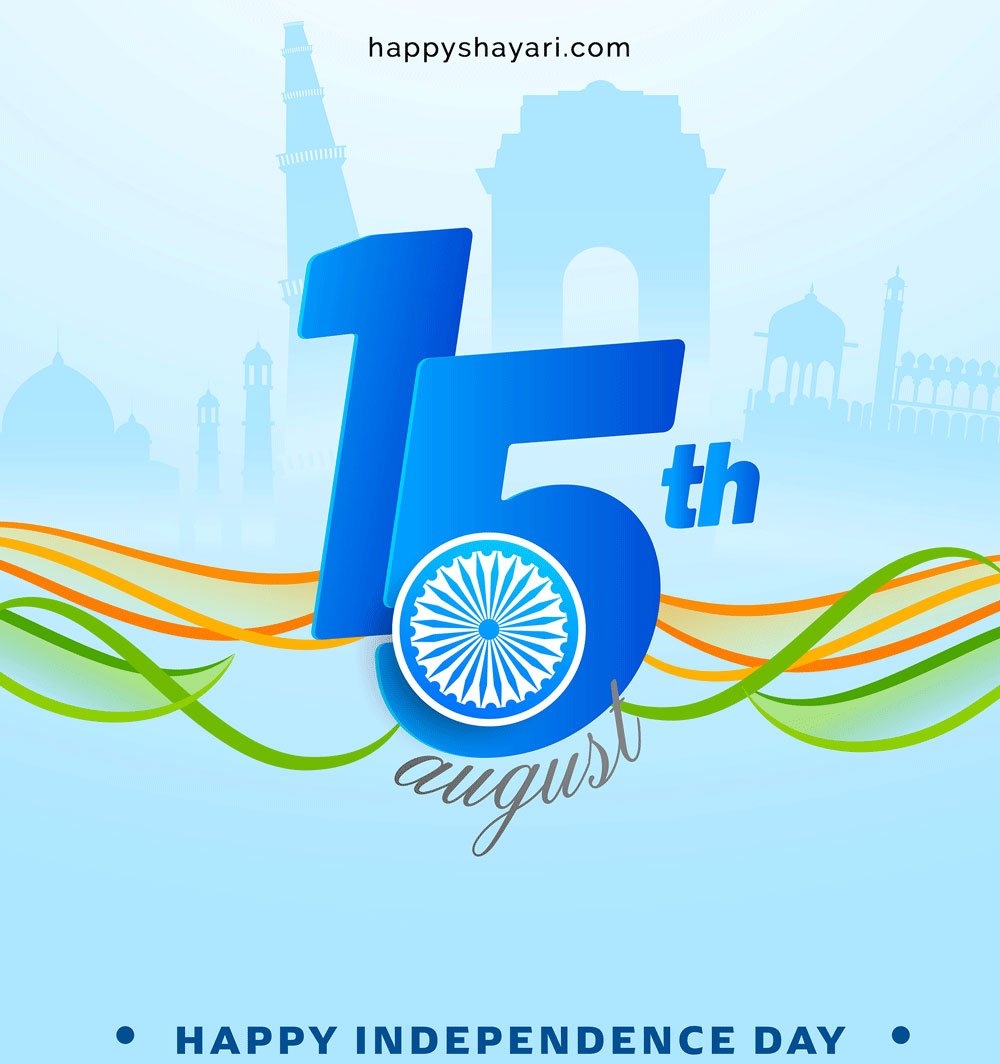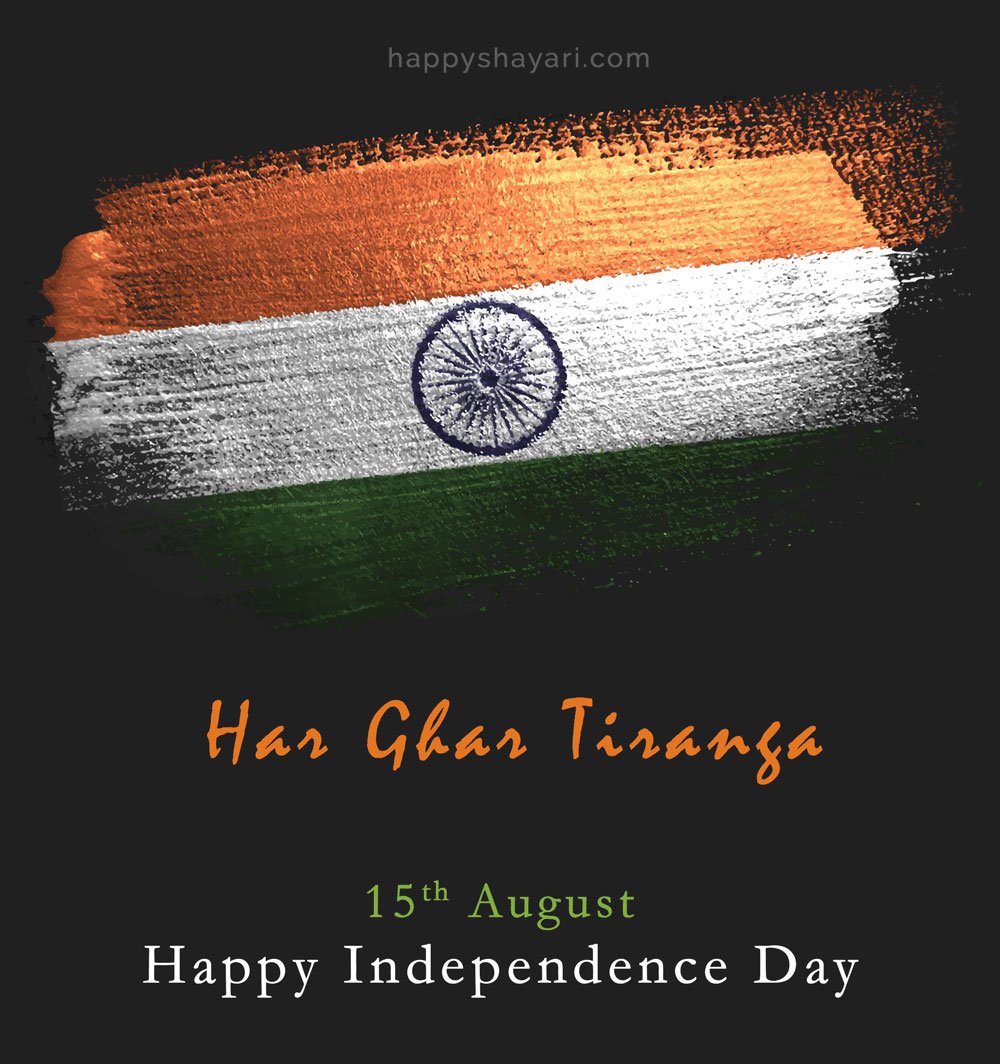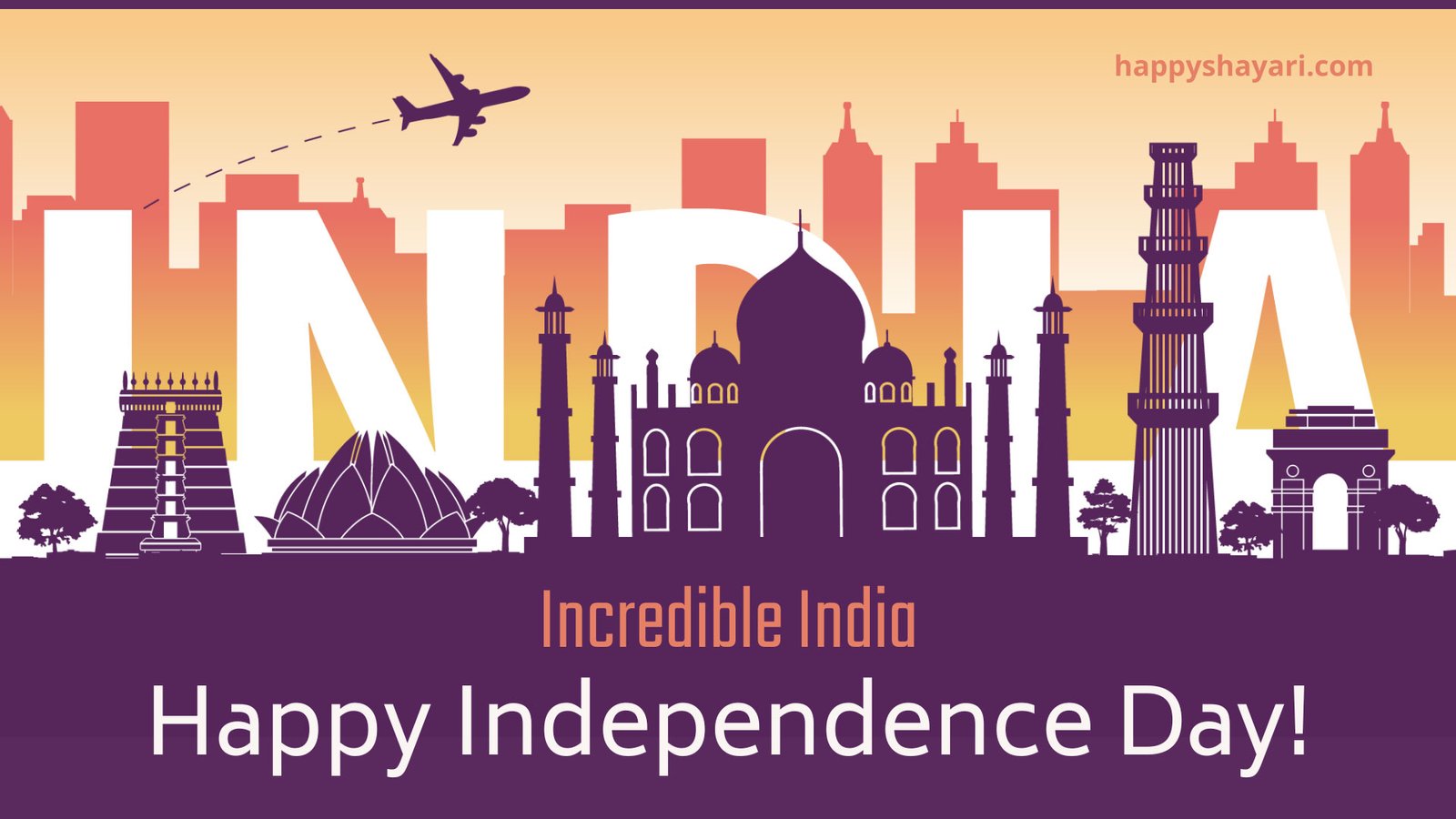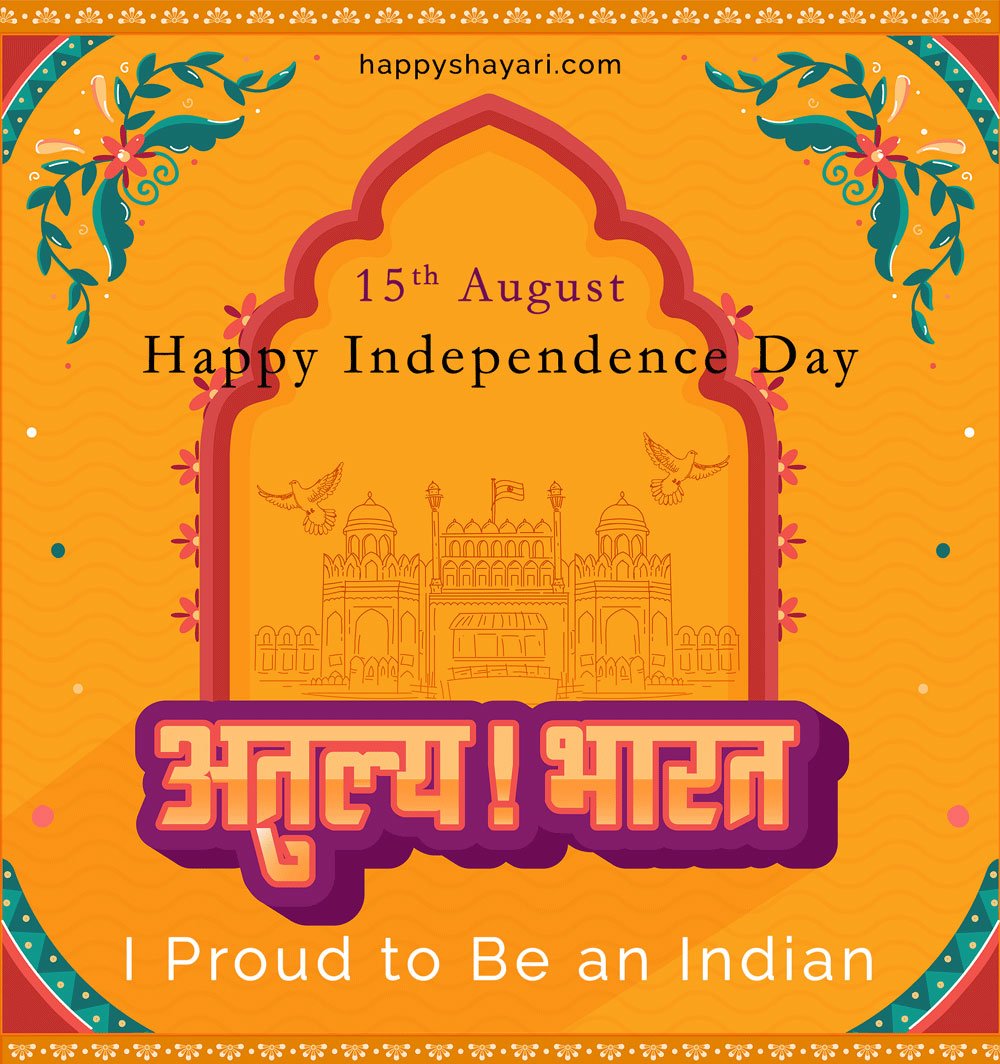 WhatsApp Independence Day Images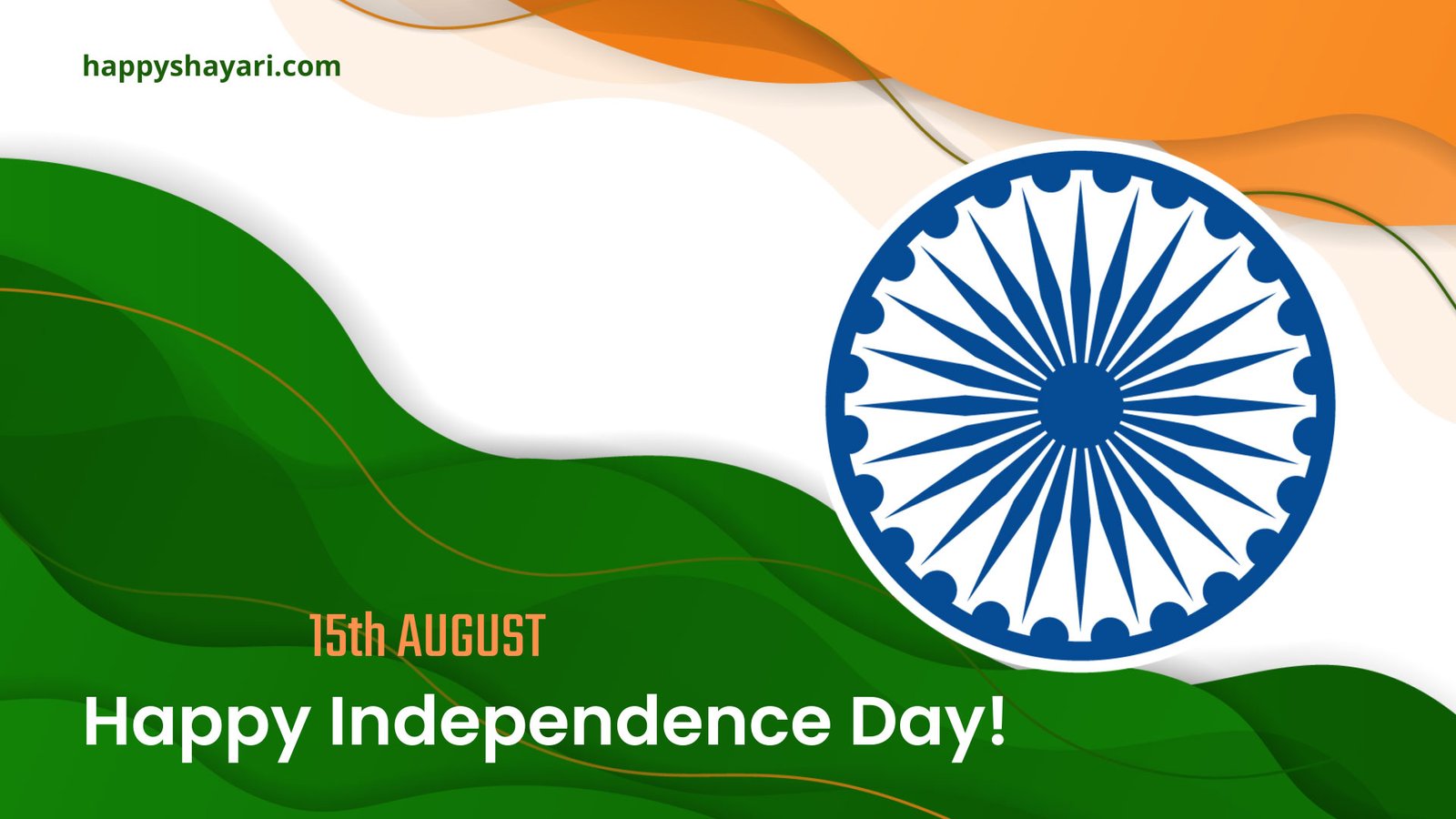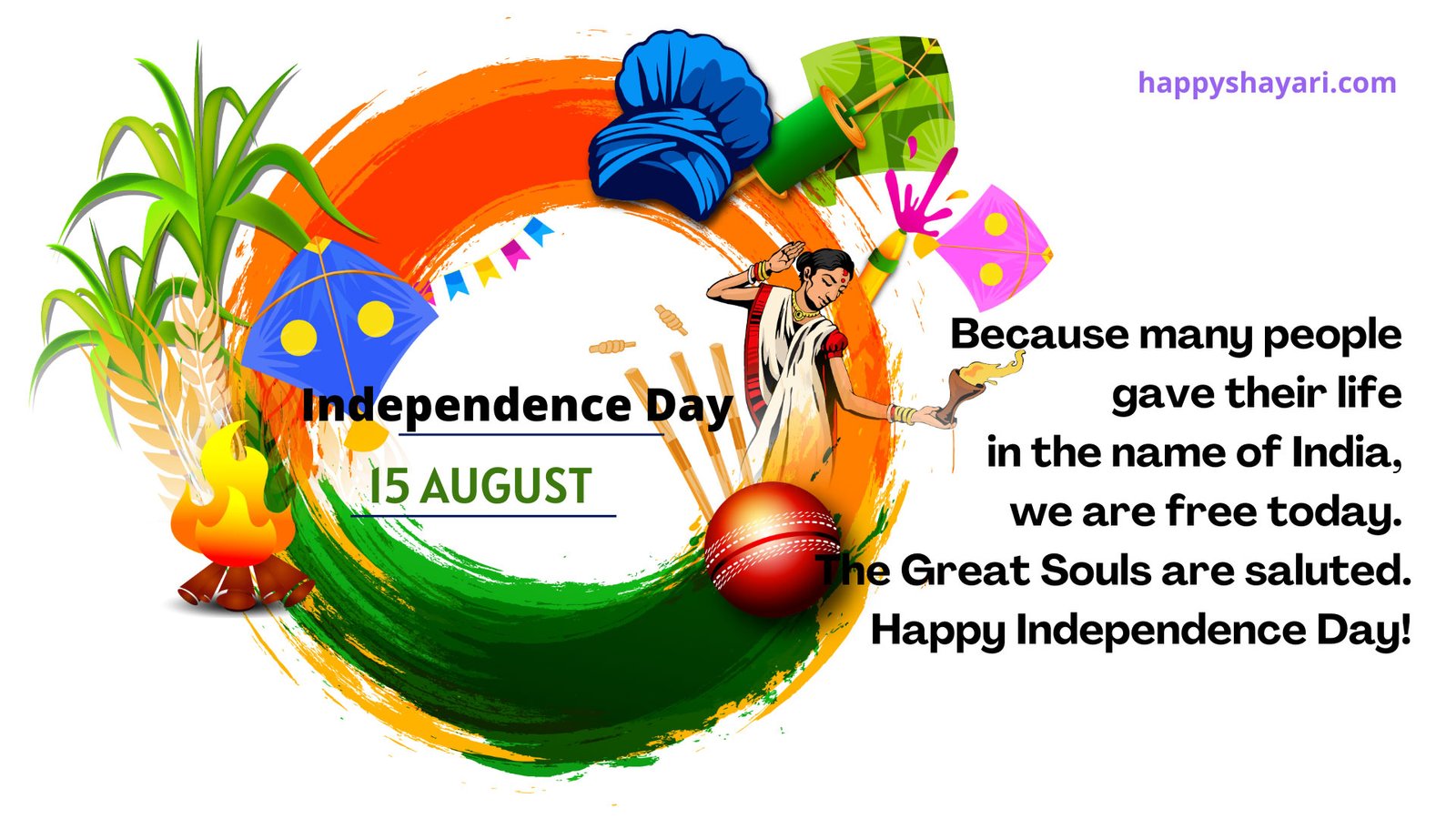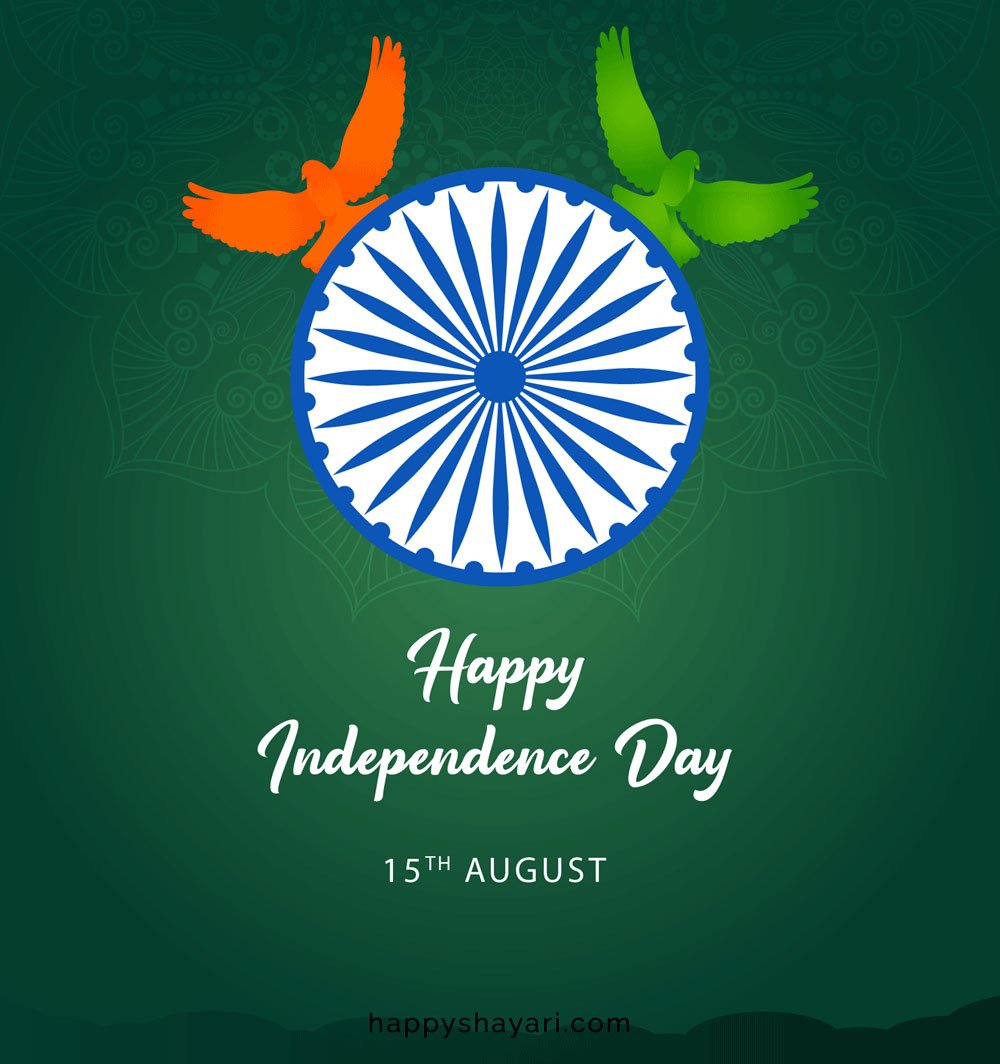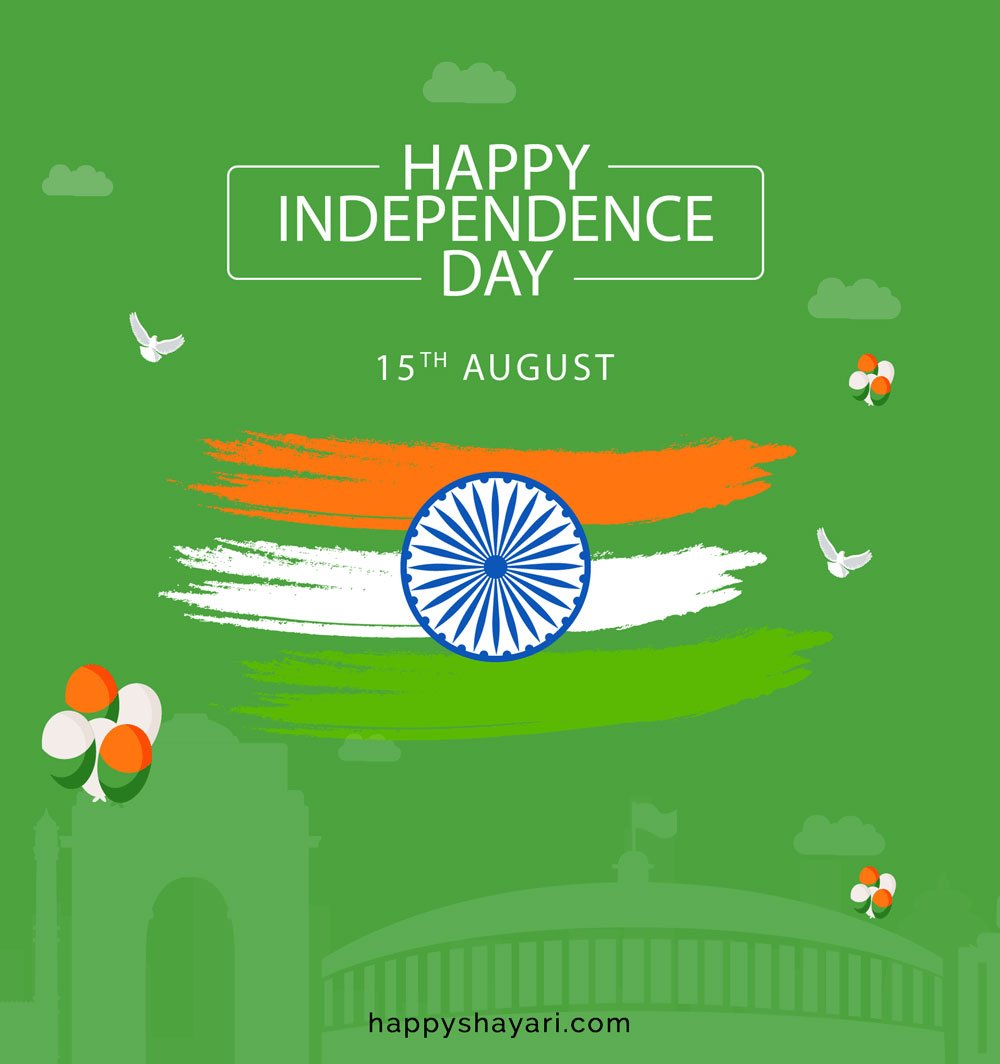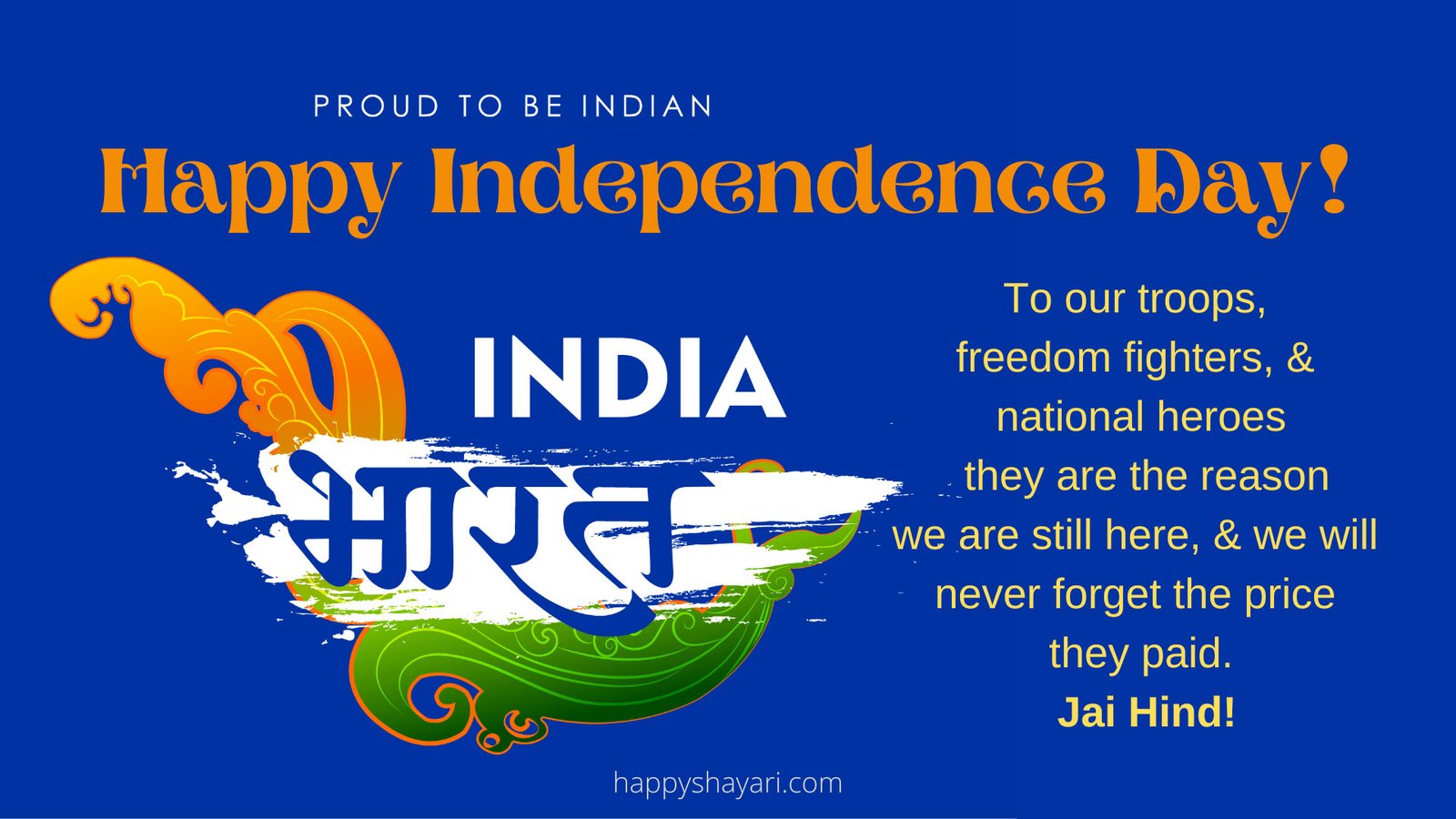 Happy Independence Day Image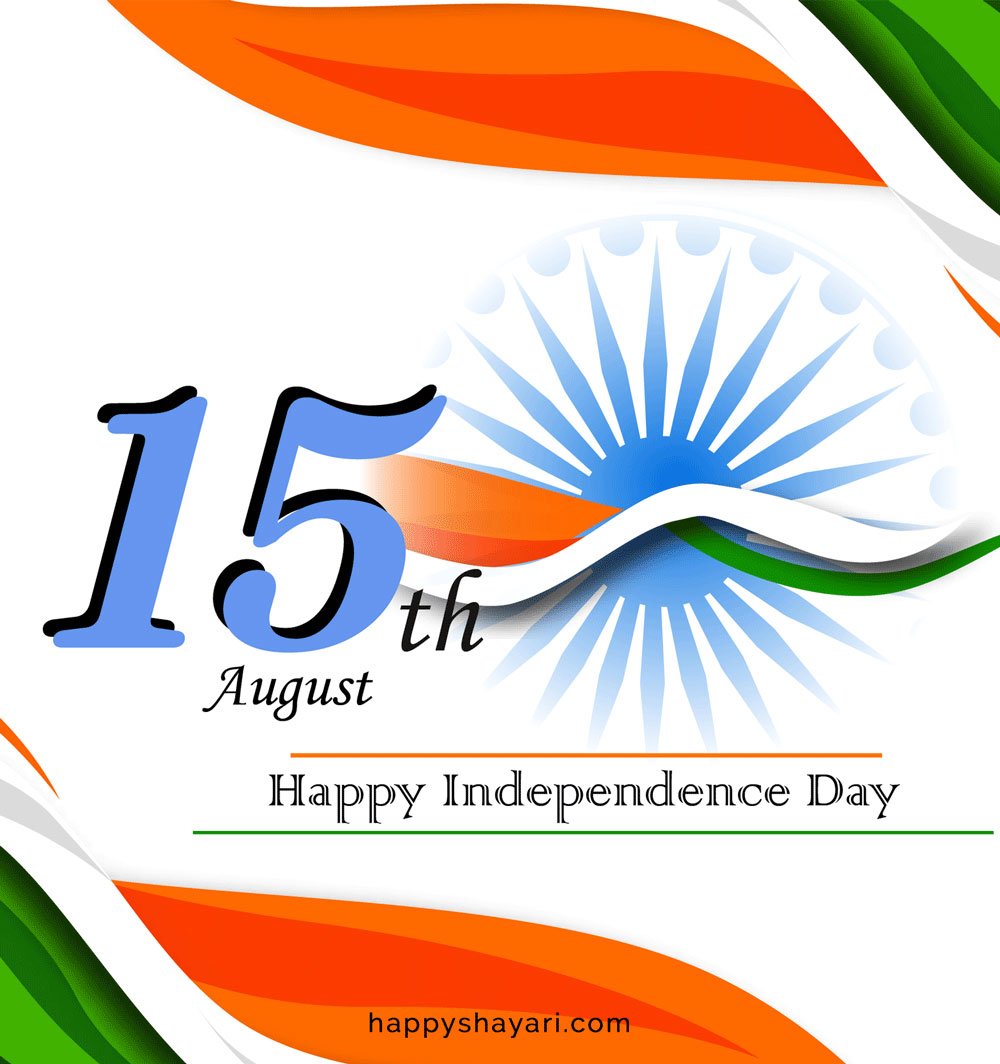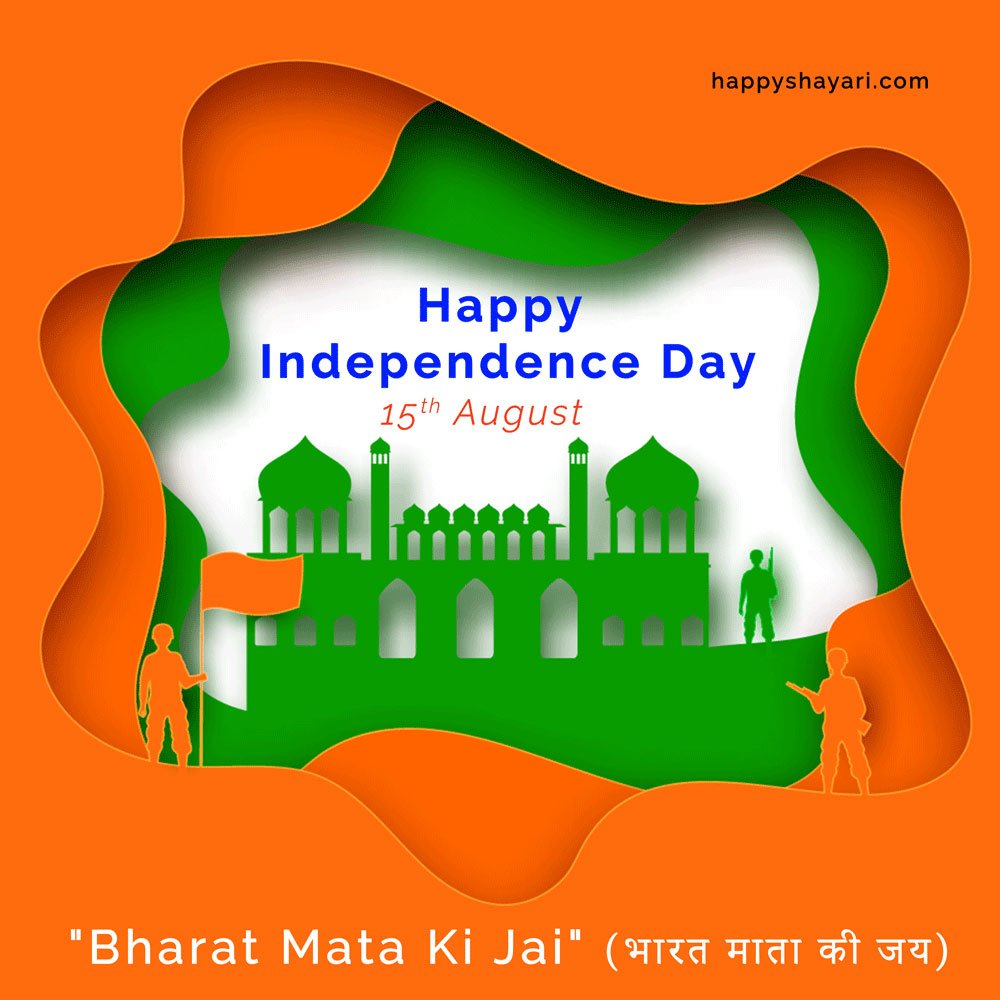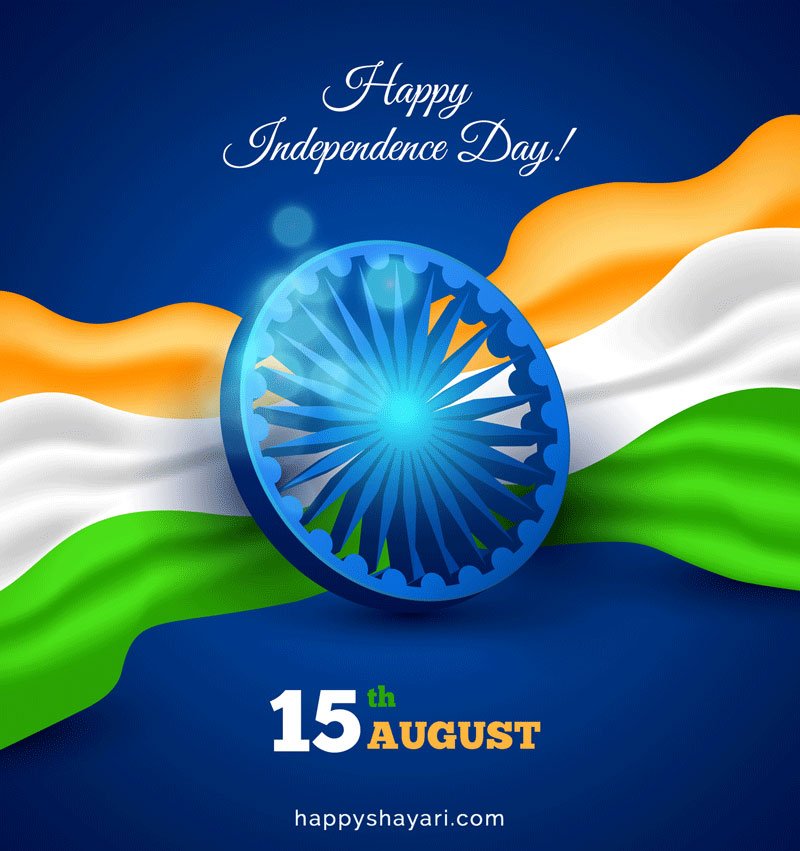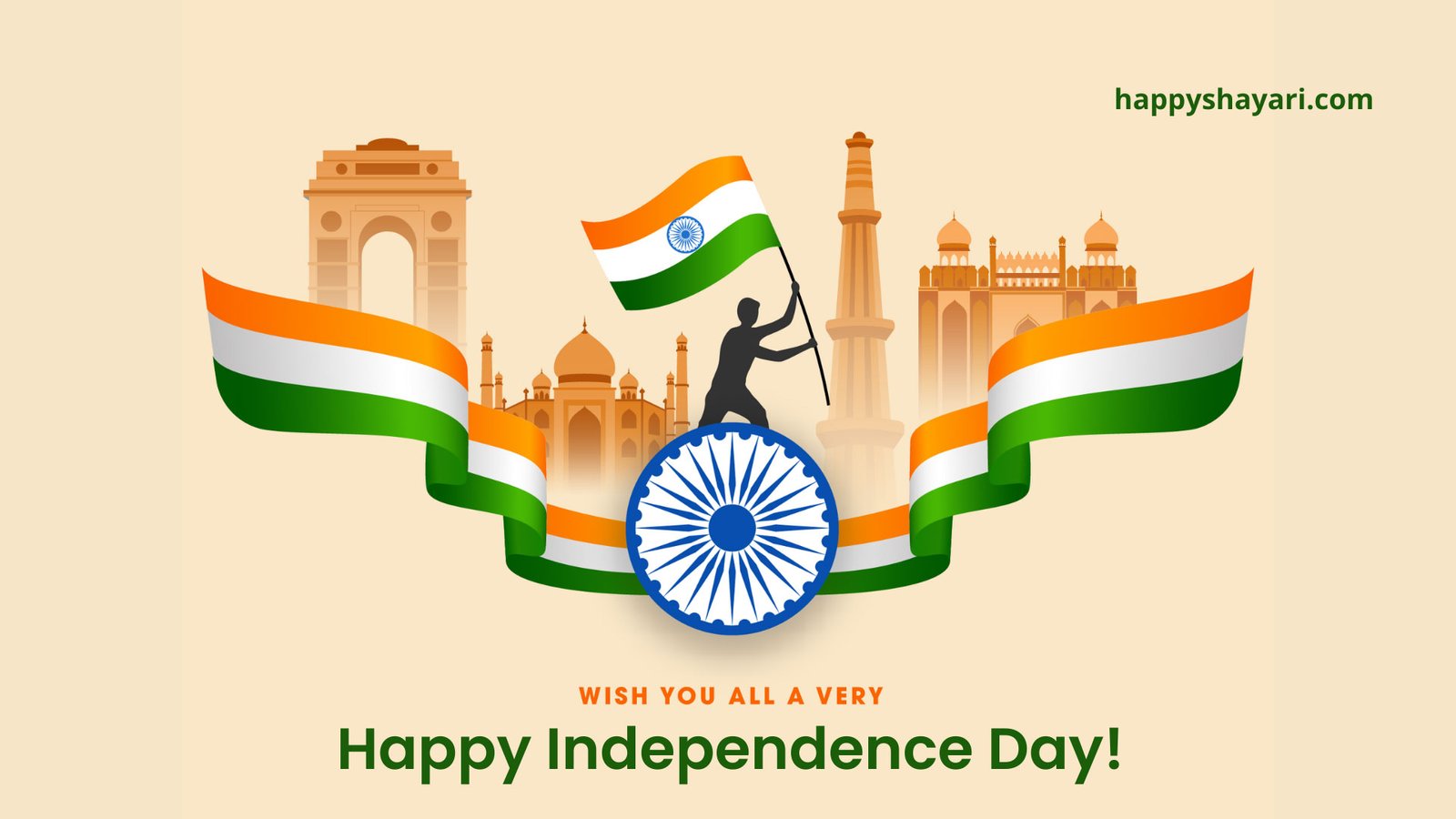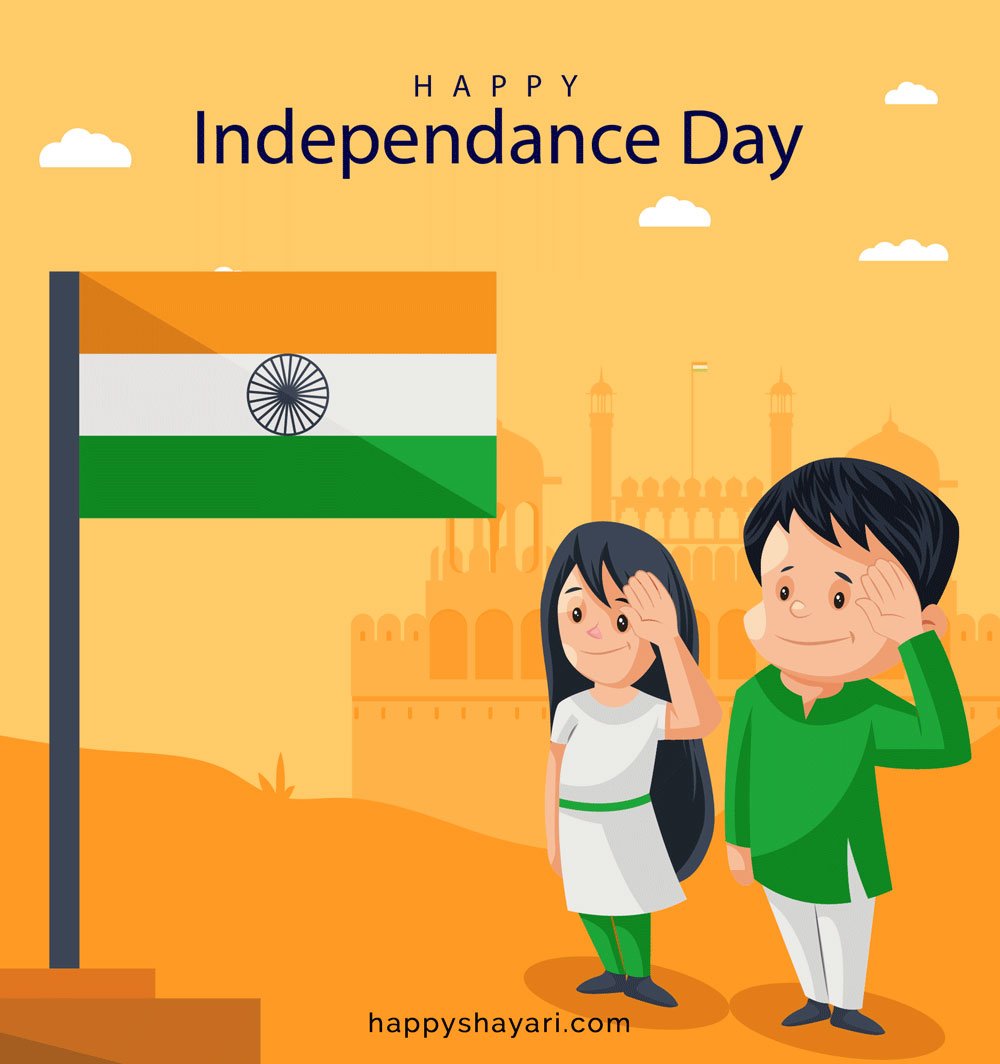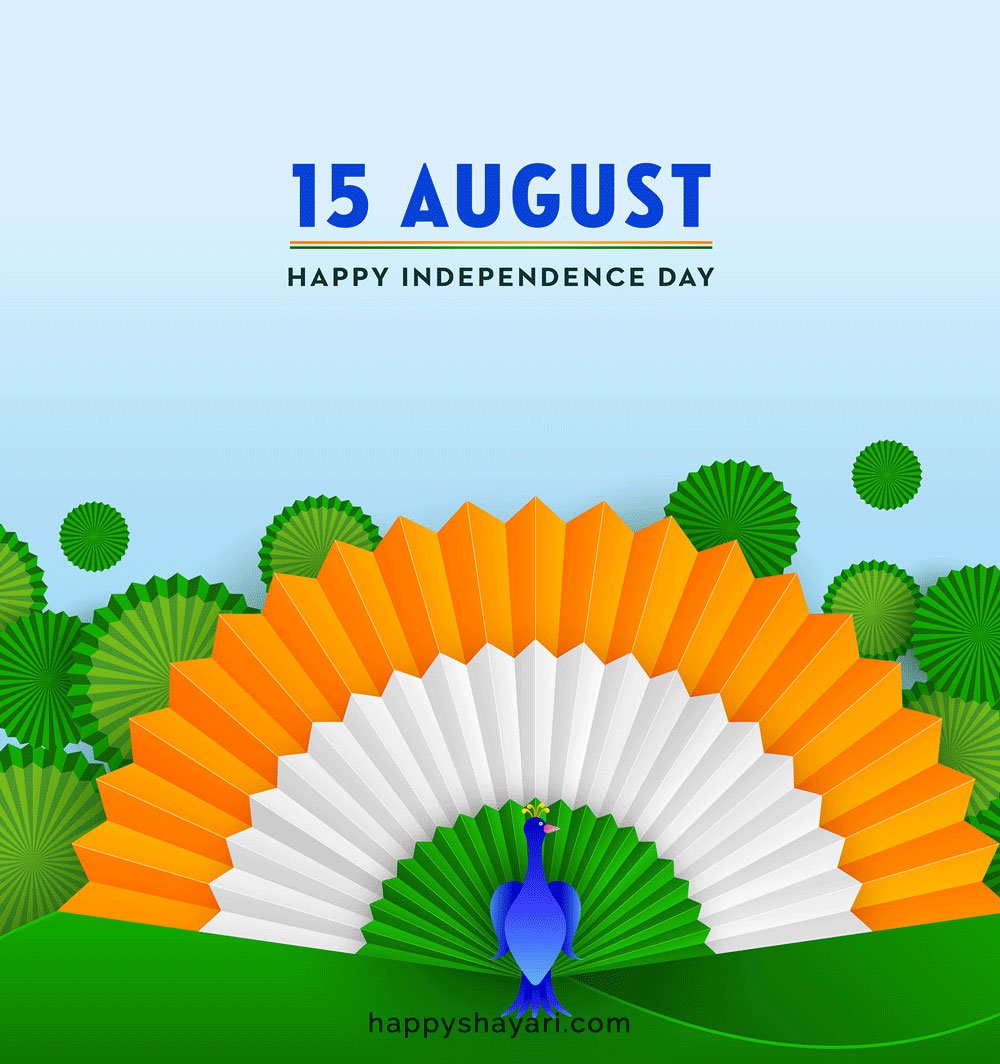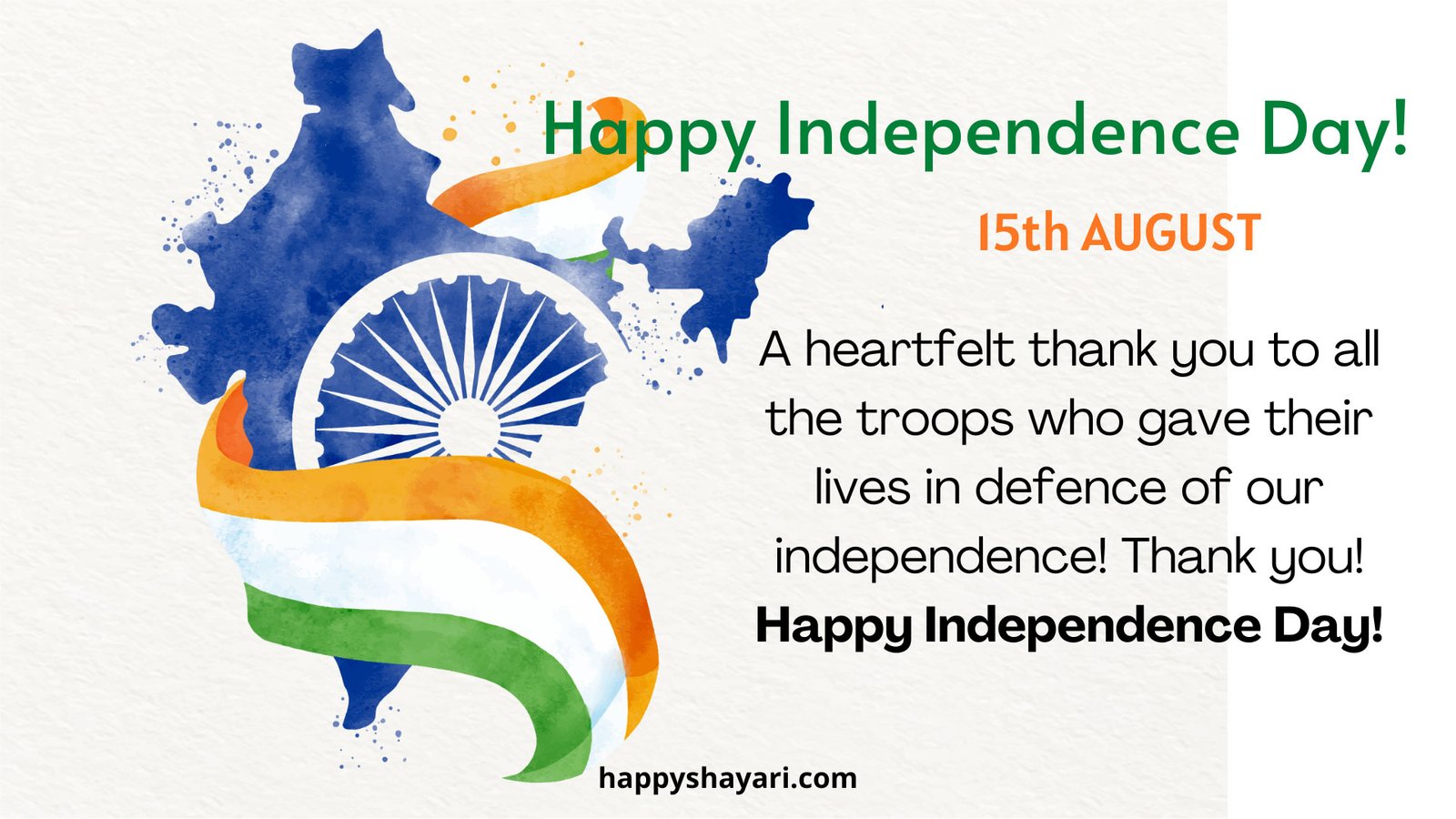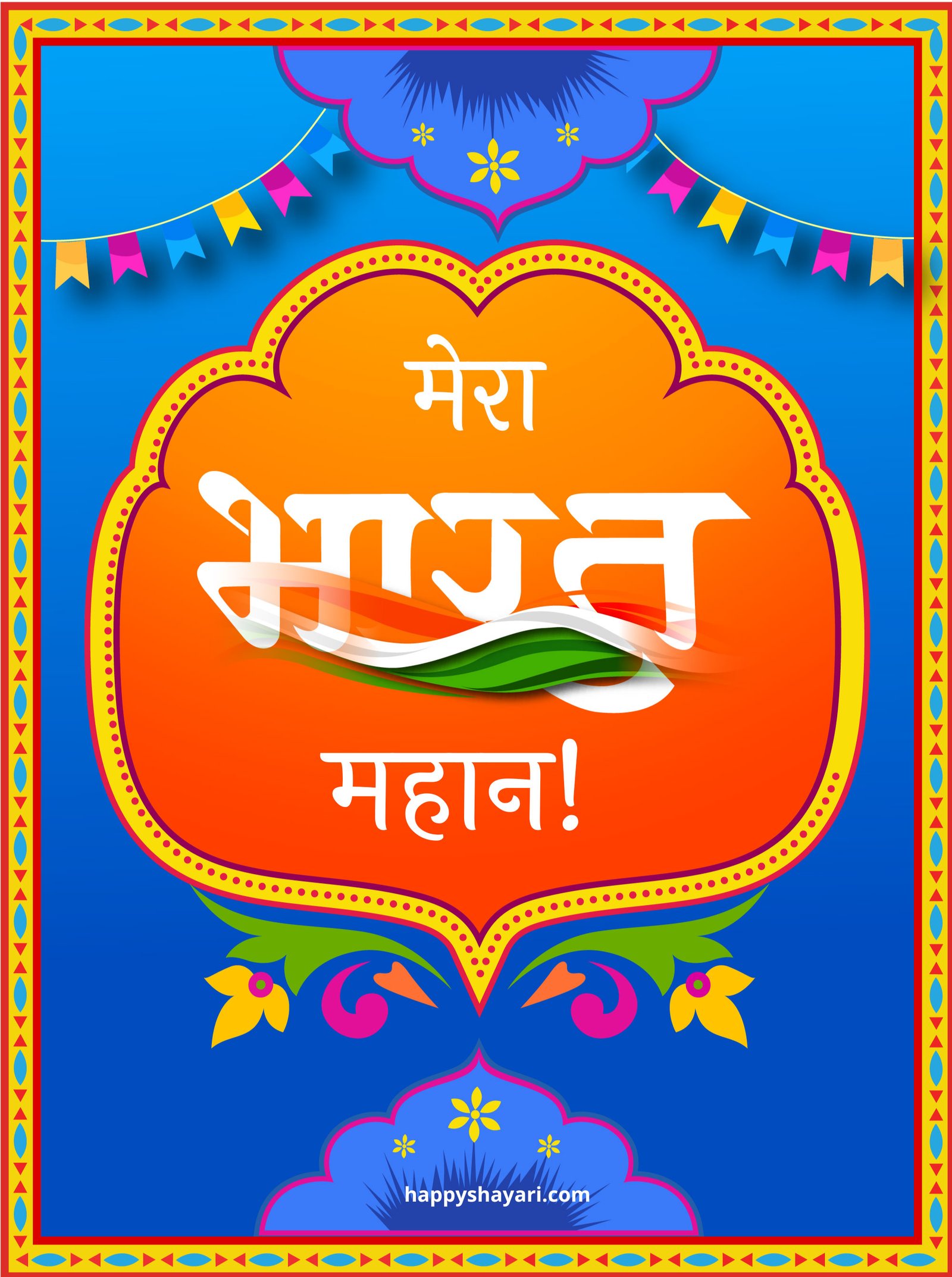 75th Independence Day Images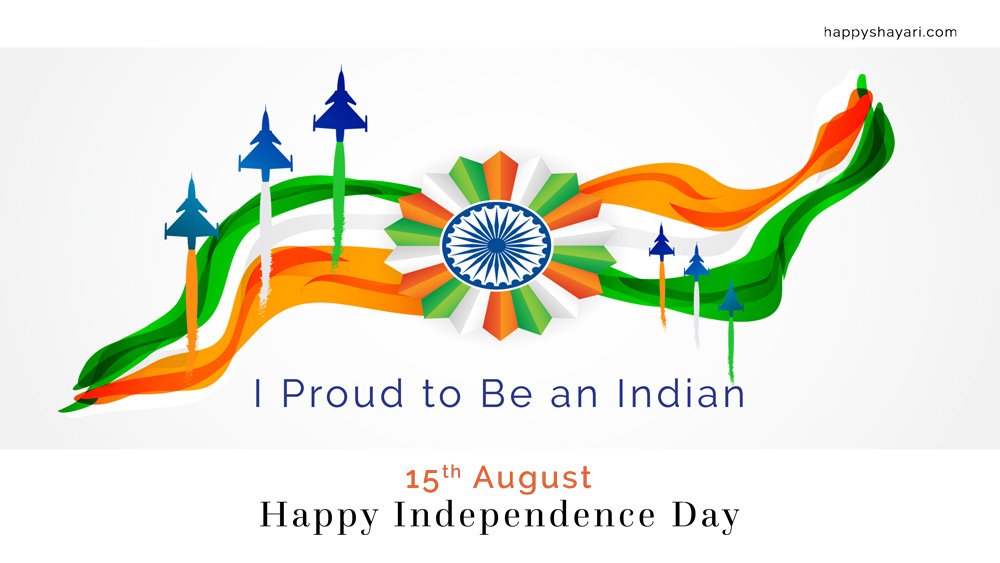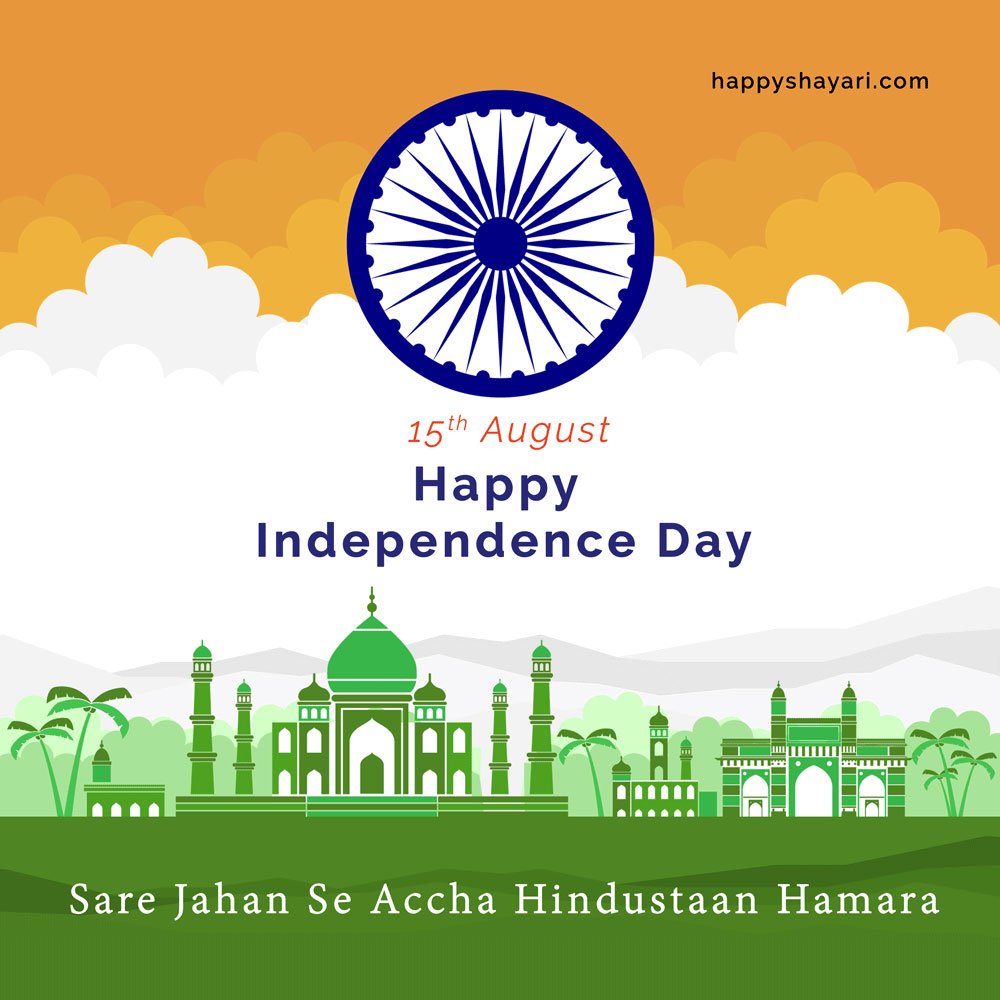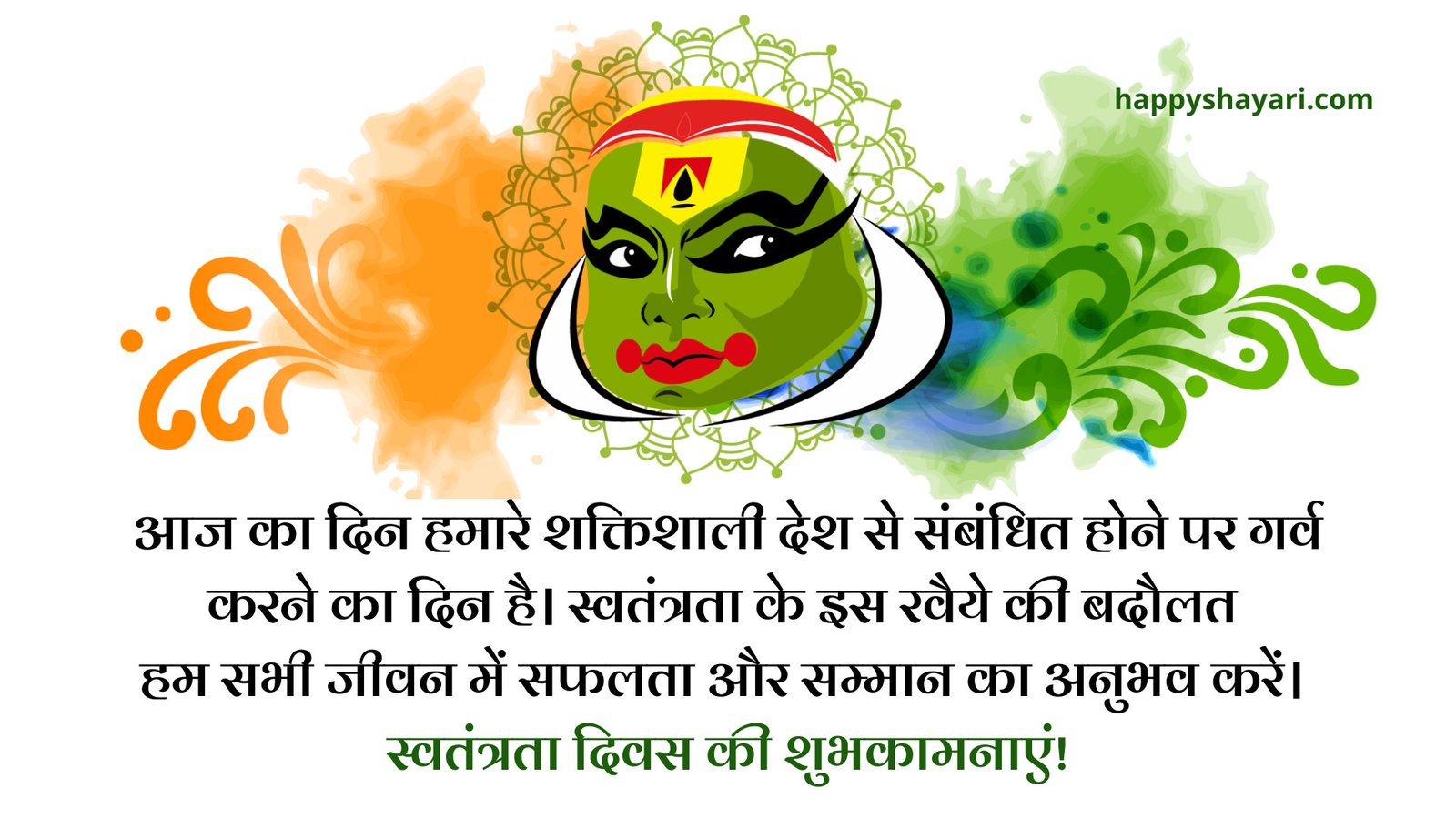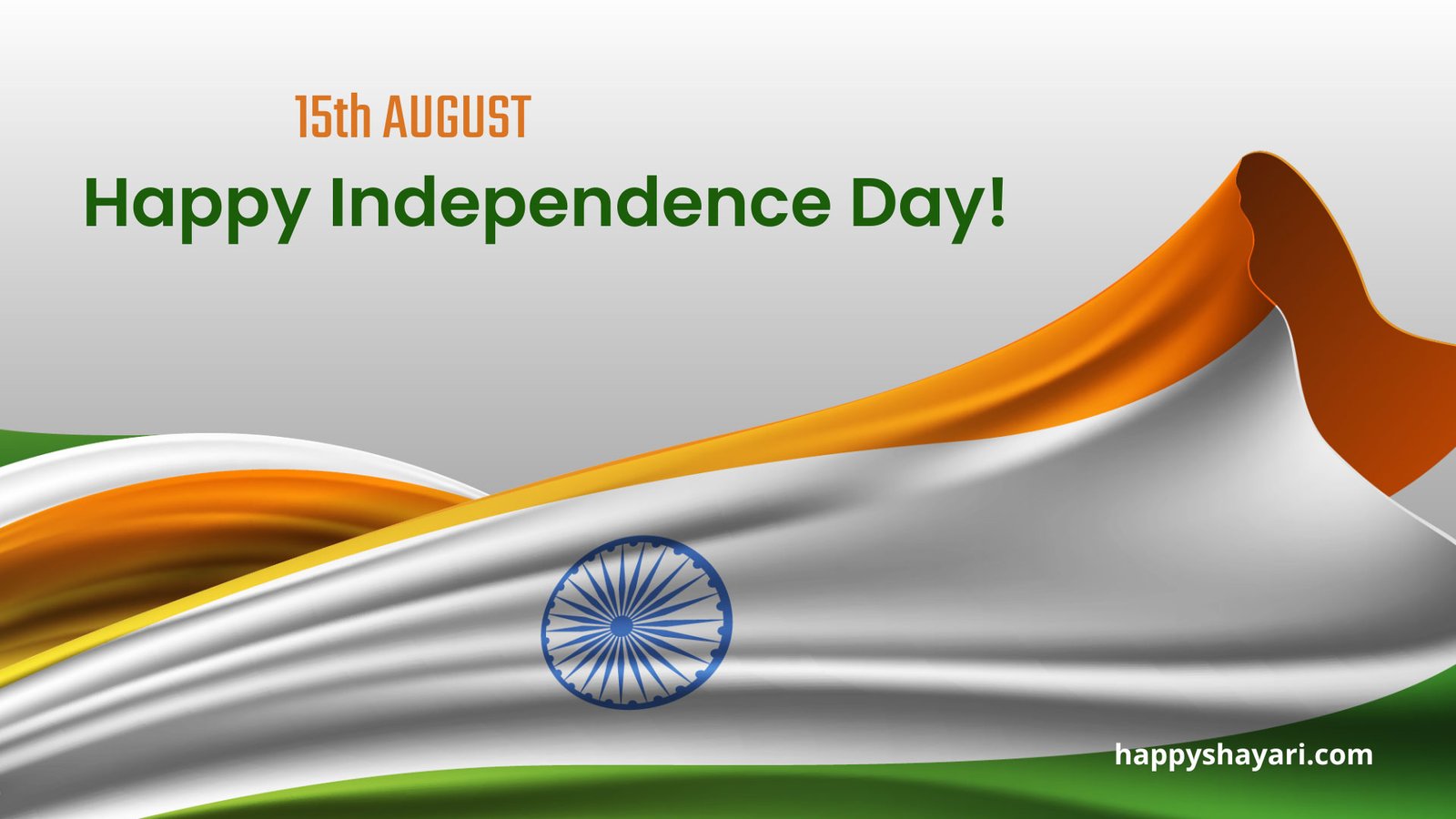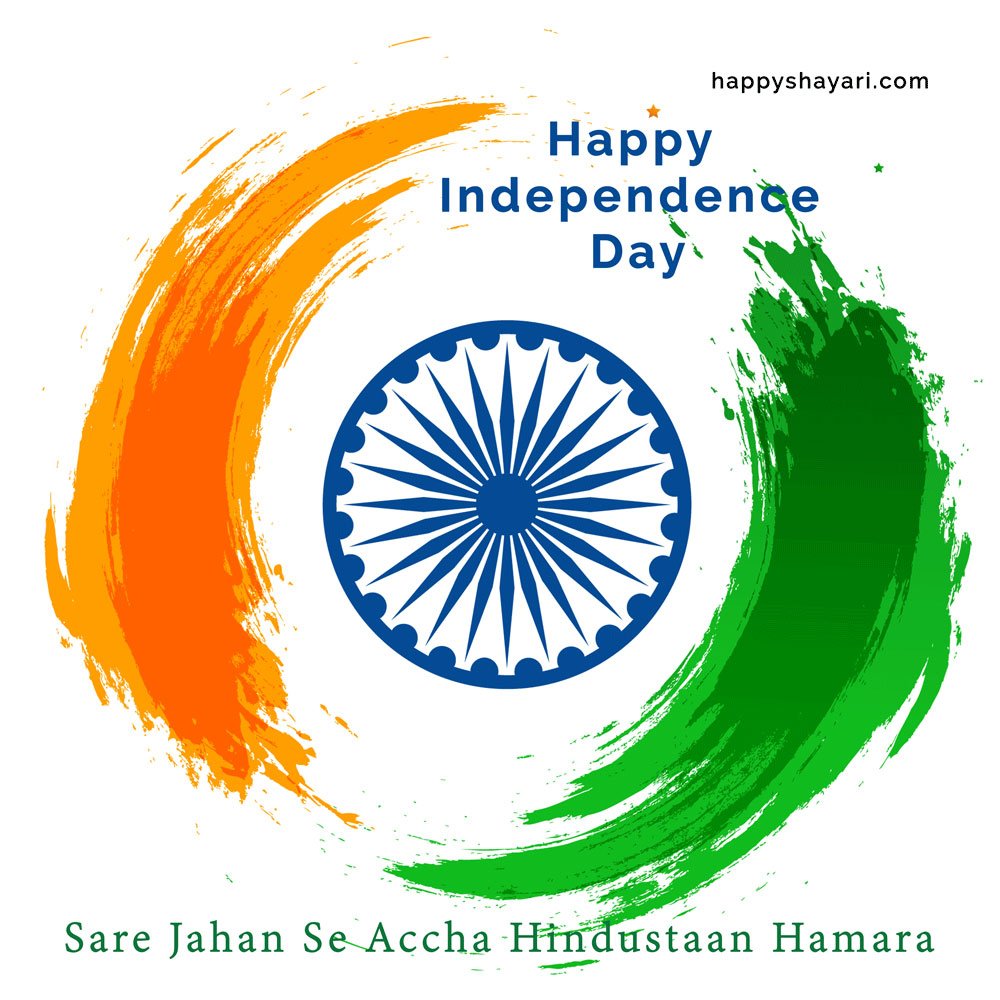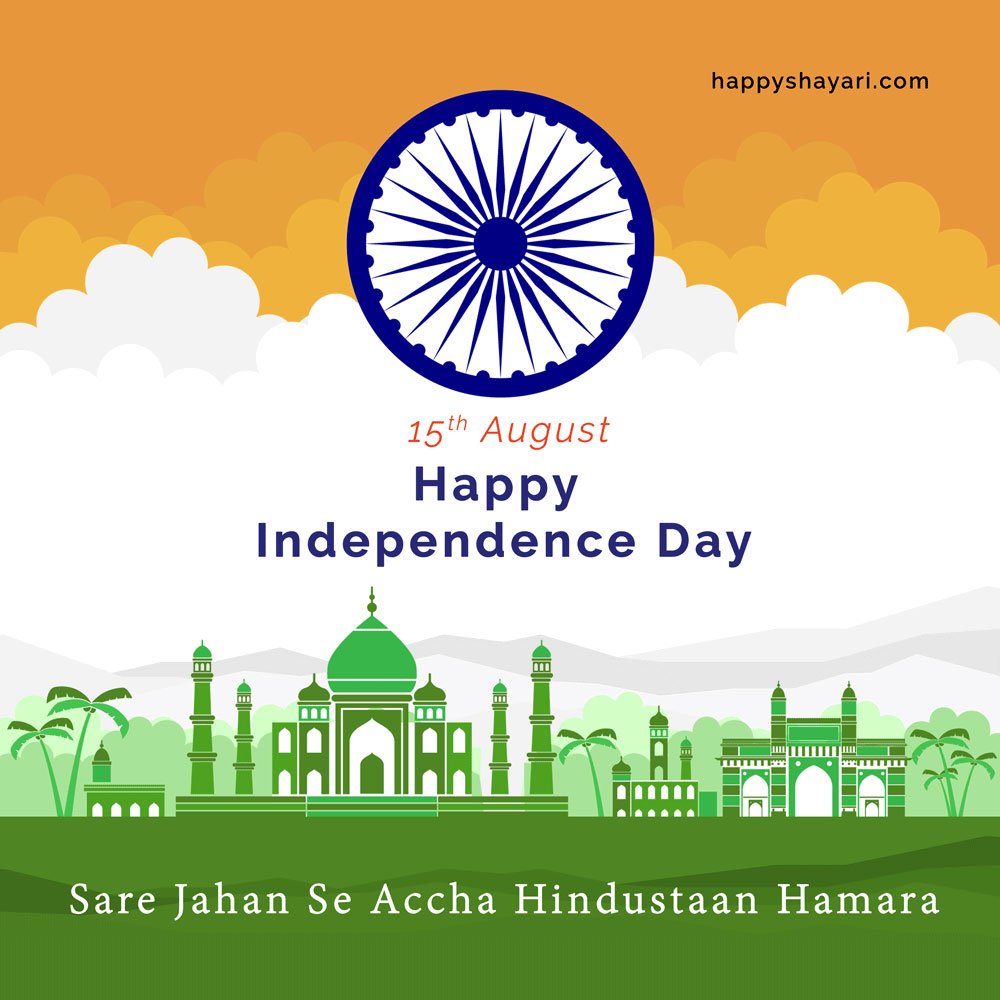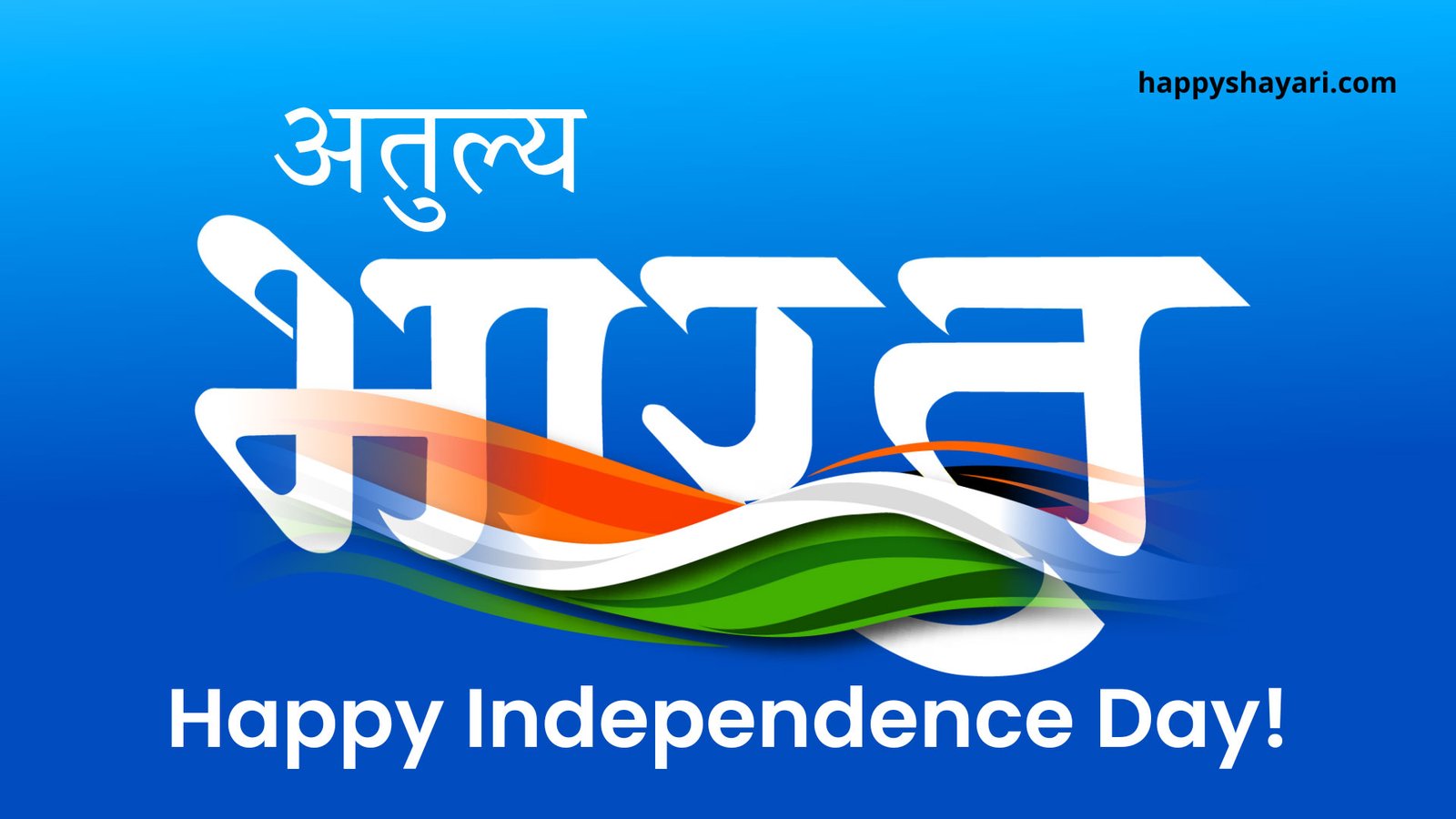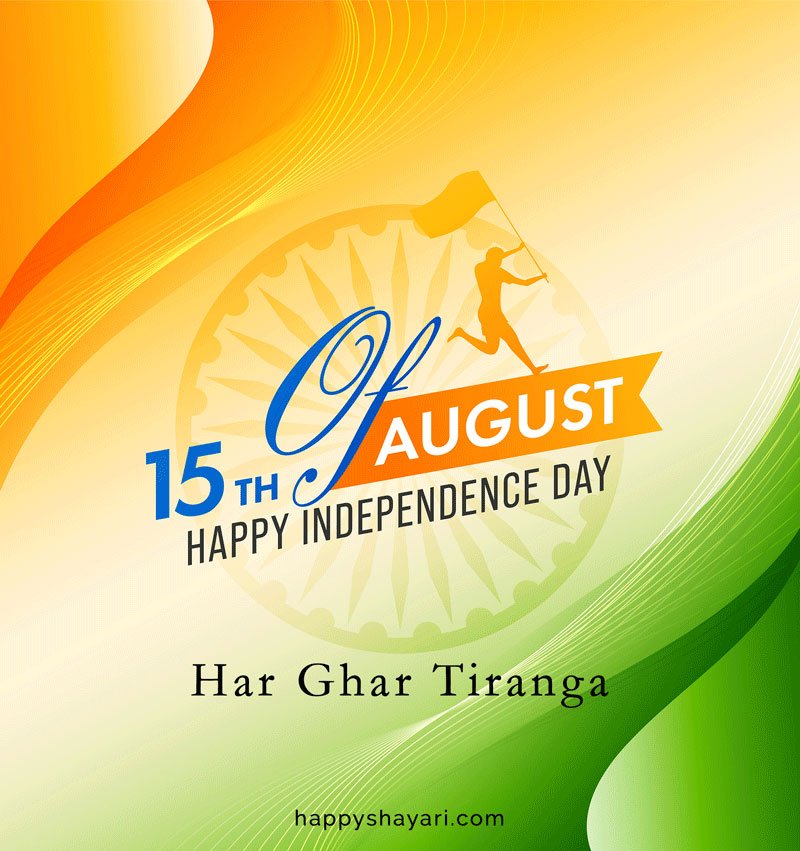 नामी शायरों के अल्फ़ाज़ : देश के नाम
भलाई ये कि आज़ादी से उल्फ़त तुम भी रखते हो
बुराई ये कि आज़ादी से उल्फ़त हम भी रखते हैं|
– जोश मलसियानी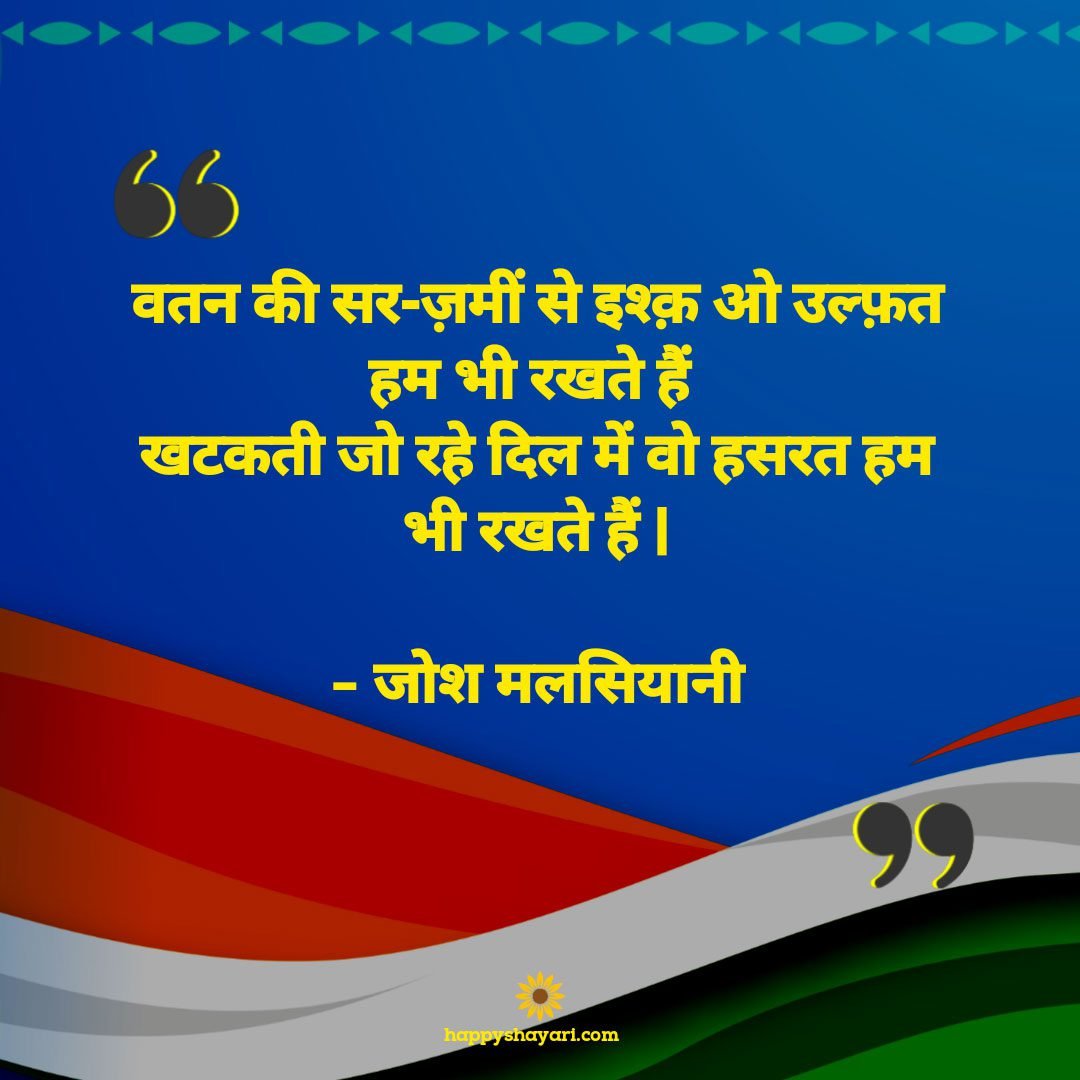 वतन की सर-ज़मीं से इश्क़ ओ उल्फ़त हम भी रखते हैं
खटकती जो रहे दिल में वो हसरत हम भी रखते हैं|
-जोश मलसियानी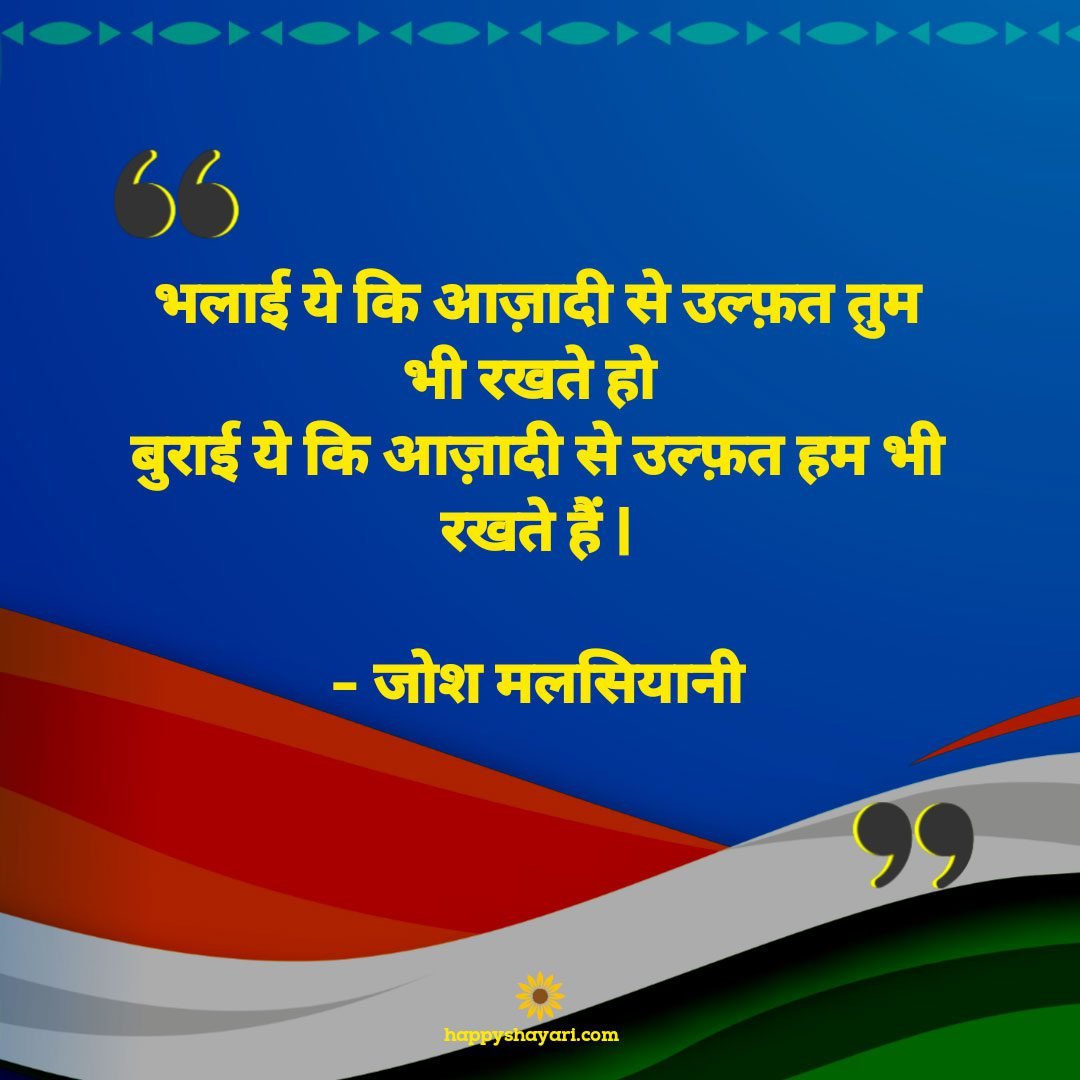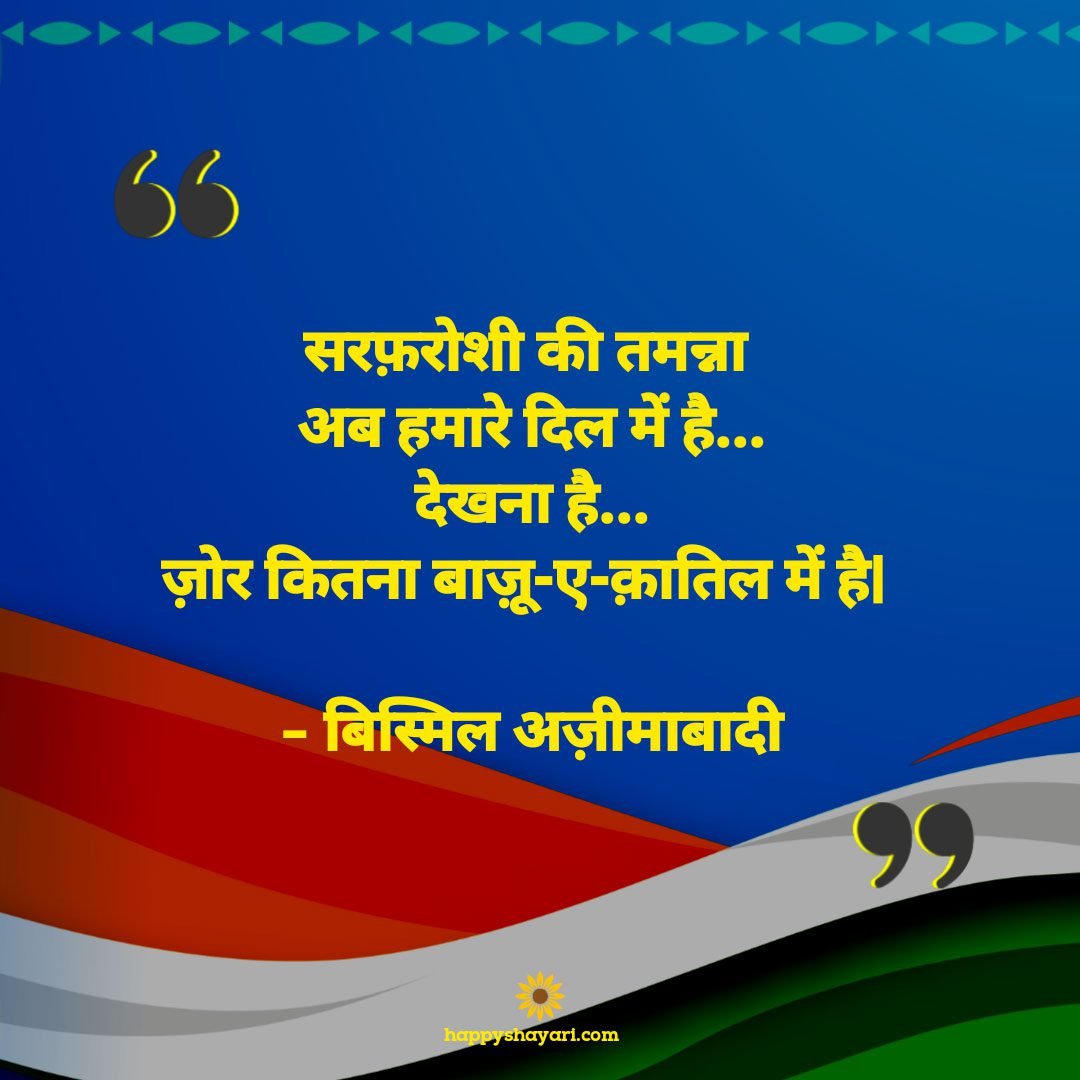 मेरे जज़्बातों से इस कदर वाकिफ है मेरी कलम
मैं इश्क़ भी लिखना चाहूँ तो भी, इंकलाब लिख जाता है|
– भगत सिंह
ऐ शांति अहिंसा की उड़ती हुई परी
आ तू भी आ कि आ गई छब्बीस जनवरी| (26th January)
– नजीर बनारसी
अजल से वे डरें जीने को जो अच्छा समझते हैं।
मियाँ! हम चार दिन की जिन्दगी को क्या समझते हैं?
– रामप्रसाद बिस्मिल
सरफ़रोशी की तमन्ना अब हमारे दिल में है
देखना है ज़ोर कितना बाज़ू-ए-क़ातिल में है |
– बिस्मिल अज़ीमाबादी
हैं इस हवा में क्या क्या बरसात की बहारें
सब्ज़ों की लहलहाहट बाग़ात की बहारें |
– नज़ीर अकबराबादी
वतन की ख़ाक ज़रा एड़ियाँ रगड़ने दे
मुझे यक़ीन है पानी यहीं से निकलेगा |
– अज्ञात
जब देश में थी दीवाली, वो खेल रहे थे होली
जब हम बैठे थे घरों में, वो झेल रहे थे गोली |
– कवि प्रदीप
हम शहीदों को कभी मुर्दा नहीं कहते 'अनीस'
रिज़्क़ जन्नत में मिले शान यहाँ पर बाक़ी |
– अनीस अंसारी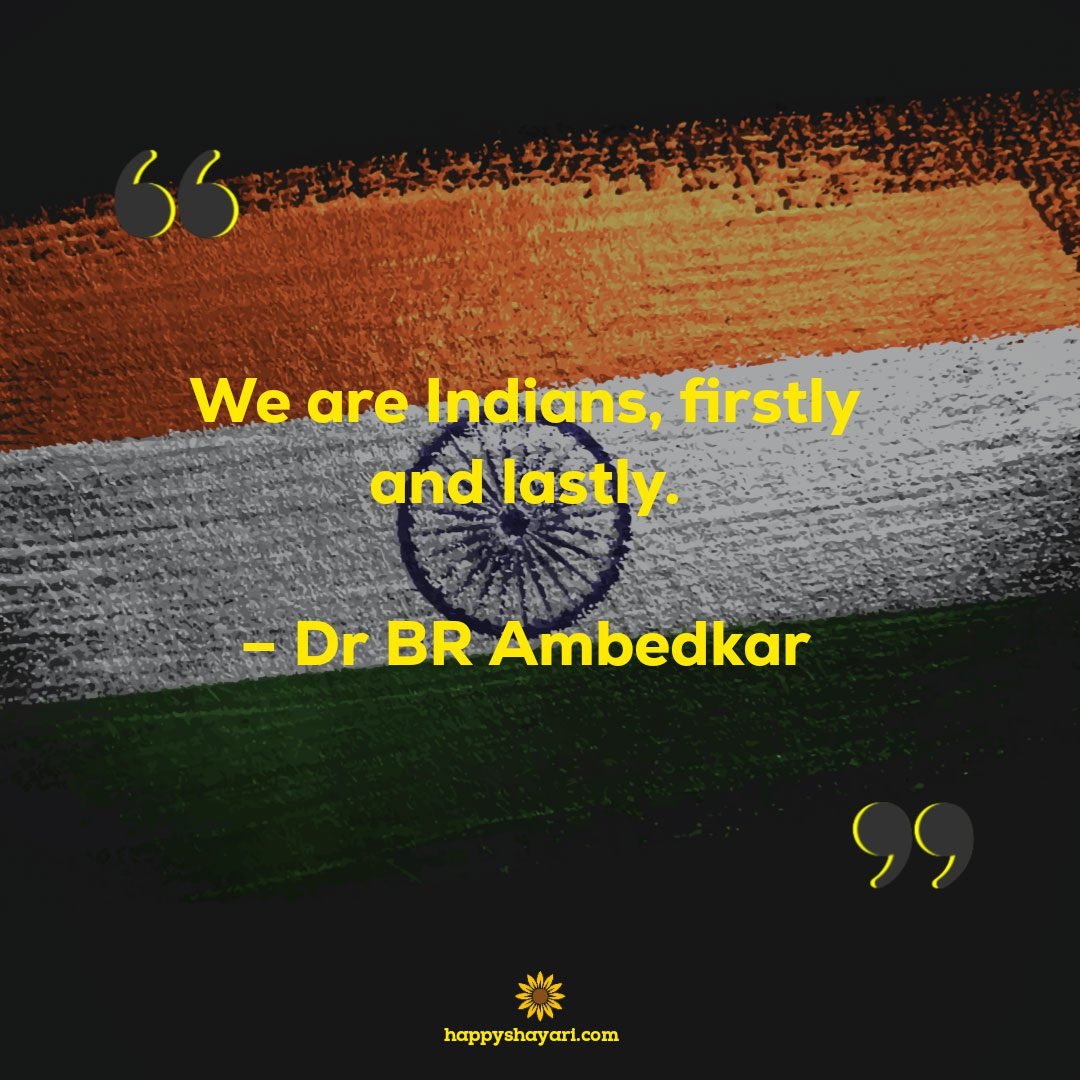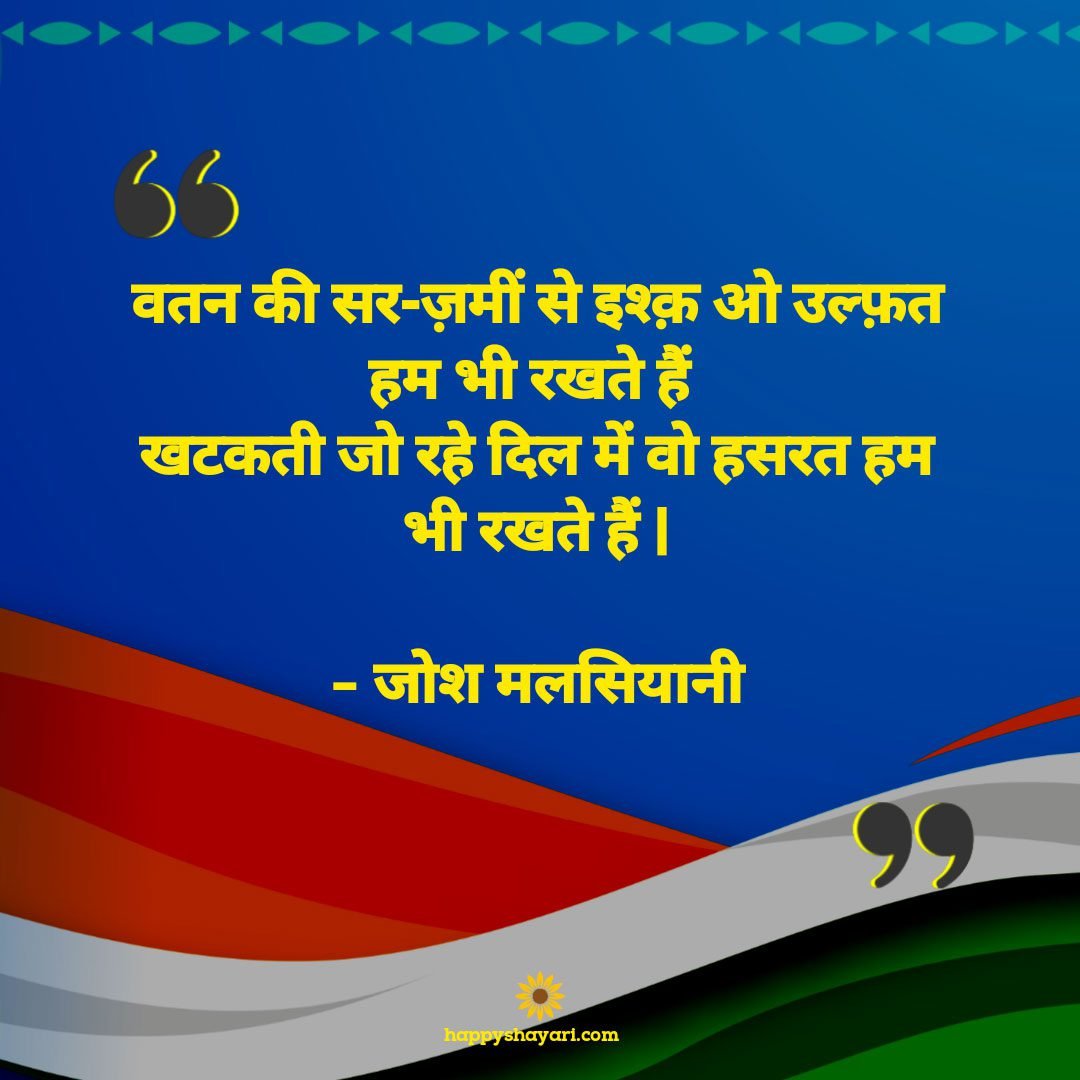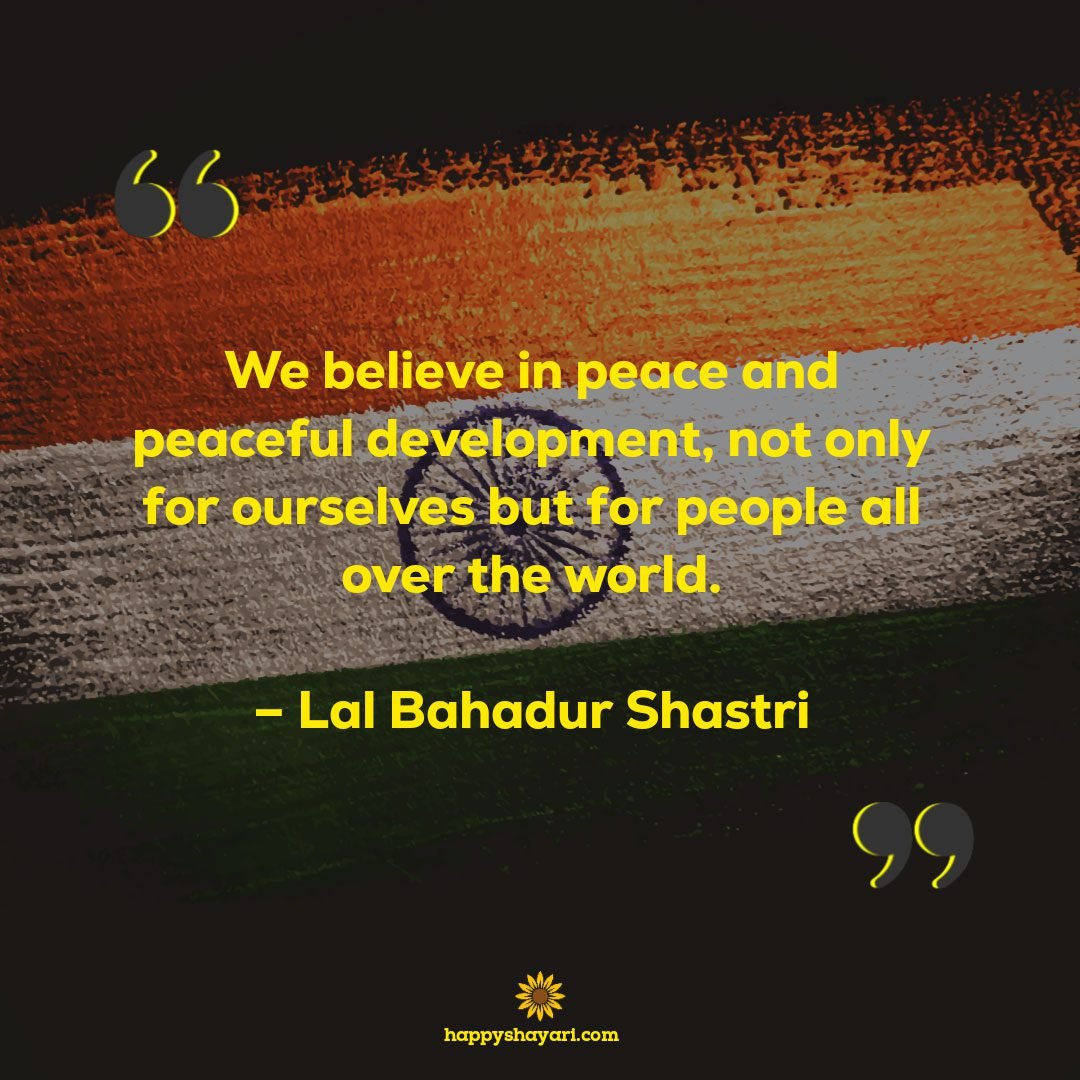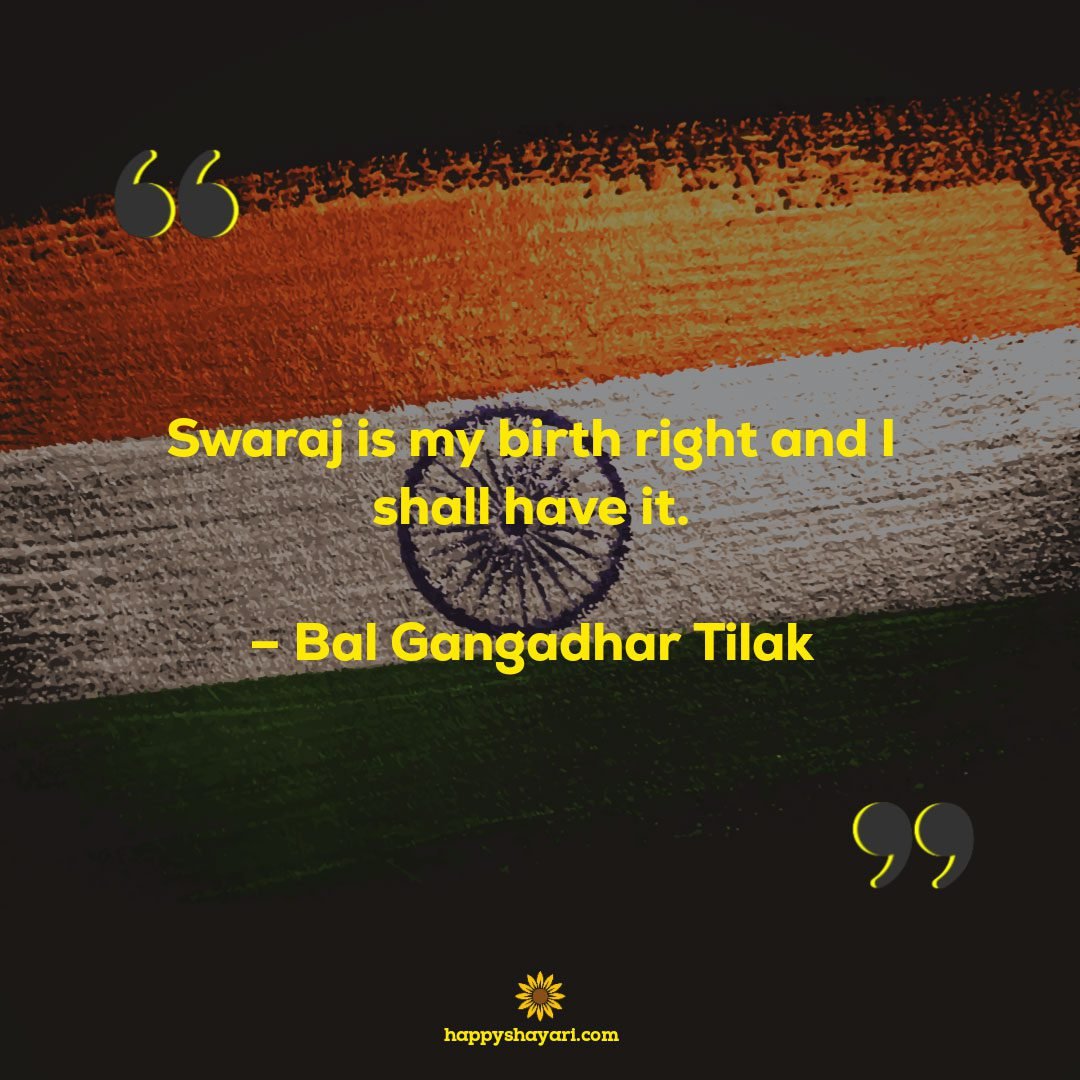 Celebrating Independence Day (15th August) – A Tribute to India's Freedom Struggle
History of Independence Day:
The struggle for independence was a long and arduous one, characterized by non-violent protests, civil disobedience, and the leadership of iconic figures like Mahatma Gandhi, Jawaharlal Nehru, and Subhas Chandra Bose. After years of relentless efforts, the Indian Independence Act was passed in the British Parliament, leading to the end of British rule and the birth of an independent India on August 15, 1947.
Celebrations and Traditions:
Independence Day is celebrated with great enthusiasm across the nation. The most prominent event takes place at the Red Fort in New Delhi, where the Prime Minister hoists the national flag and delivers an inspiring speech. The flag hoisting is accompanied by the national anthem, followed by parades, cultural performances, and various patriotic presentations.
Unity in Diversity:
India's diversity is one of its defining features, and Independence Day serves as a testament to the country's unity amidst this diversity. People from all walks of life, irrespective of their caste, creed, or religion, come together to celebrate the occasion. This spirit of unity underscores the essence of being Indian.
Patriotism and Nationalism:
Independence Day instills a sense of patriotism and nationalism in every Indian heart. It is a time for citizens to reflect on the progress made since independence and to renew their commitment towards the betterment of the nation.
Educational Institutions and Independence Day:
Schools and colleges play a pivotal role in nurturing the next generation's understanding of the significance of Independence Day. Various educational institutions organize flag hoisting ceremonies, cultural programs, and competitions to engage students and impart the values associated with this historic day.
Conclusion:
Independence Day is more than just a holiday; it's a day of remembrance, gratitude, and celebration of India's hard-fought freedom. As the tricolor flag flutters high and the echoes of the national anthem resound, every Indian heart swells with pride for the land that is their home. This day serves as a poignant reminder that the freedom gained must be cherished and protected for the betterment of the nation and its citizens.
Reading Corner – Amazon
Content on Other Pages: