Here is the Happy Dhanteras Images and Wishes: Welcoming Prosperity and Abundance (DHANATRAYODASHI) post to download, share and can be send the images to your family, friends and the relatives. Dhanteras serves as a reminder that wealth is not just material but also encompasses the richness of family, love, and spiritual growth. It is a time when people express their gratitude for what they have and express their hopes for a prosperous future. This festival unites communities, strengthens family bonds, and inspires a sense of optimism and abundance.
As the lamps flicker and the festivities come to a close, the message of Dhanteras endures – that the pursuit of prosperity should be coupled with gratitude, kindness, and spiritual well-being. Celebrating Dhanteras is not just about accumulating wealth; it is about recognizing the true wealth in our lives and sharing it with our loved ones.
Table of Contents
Warm Wishes for a Joyous and Auspicious Dhanteras (HAPPY DHANTERAS IMAGES)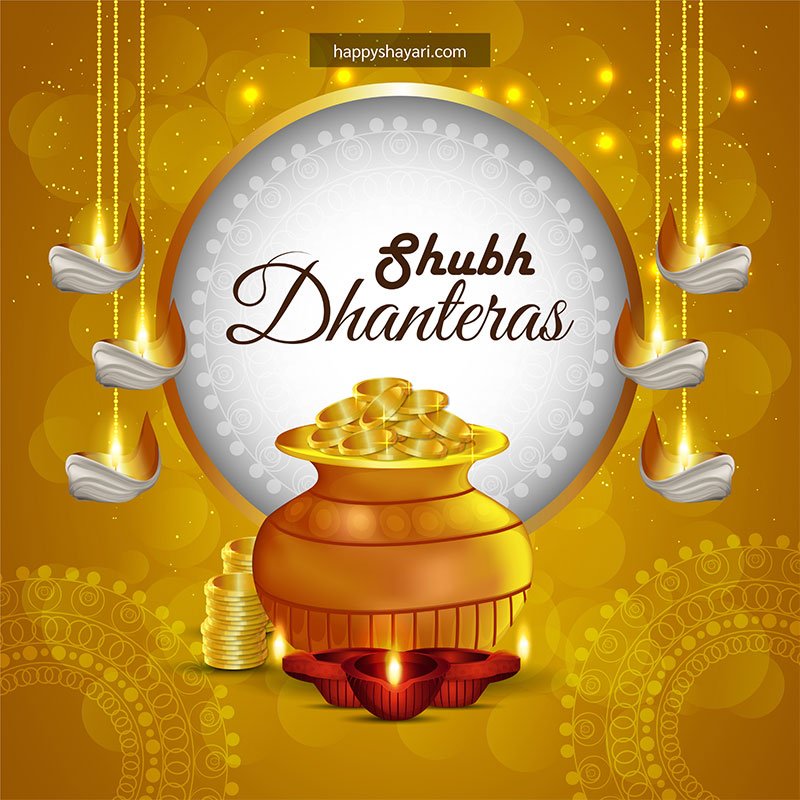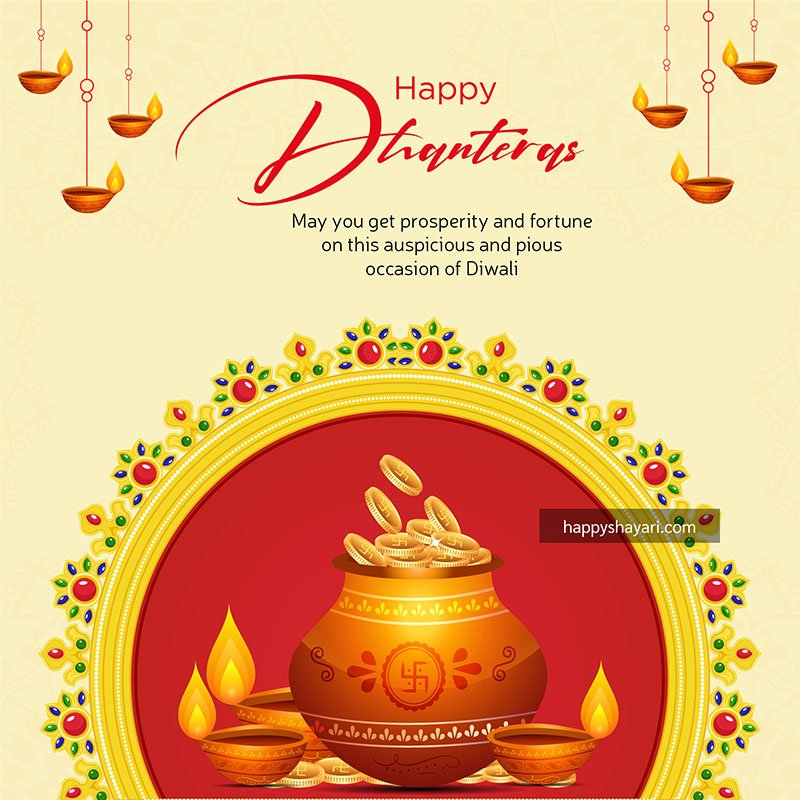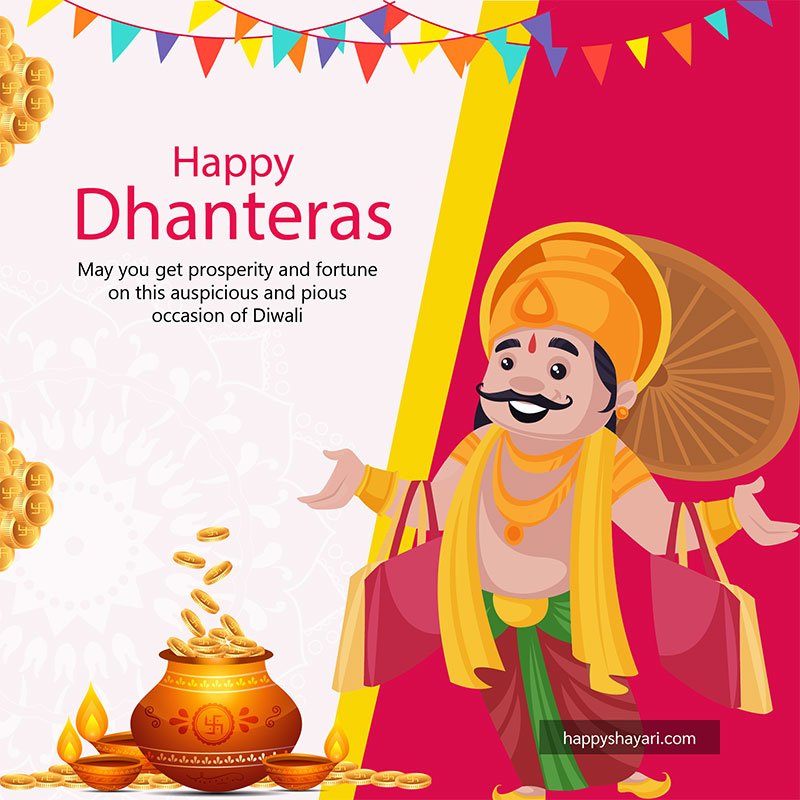 Gleaming Diyas and Shimmering Gold: Happy Dhanteras Pic (DHANTERA IMAGES)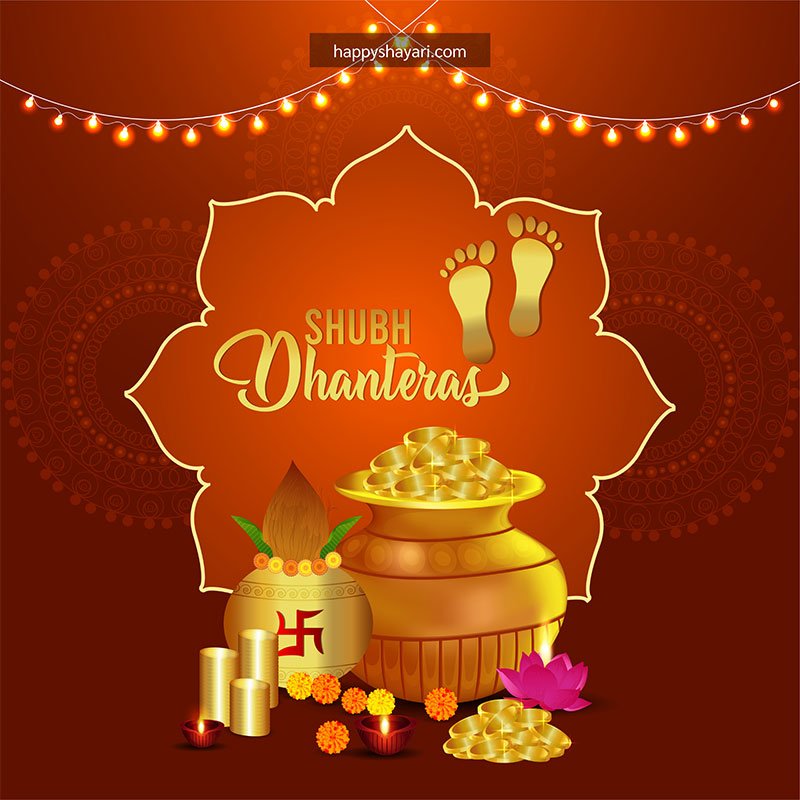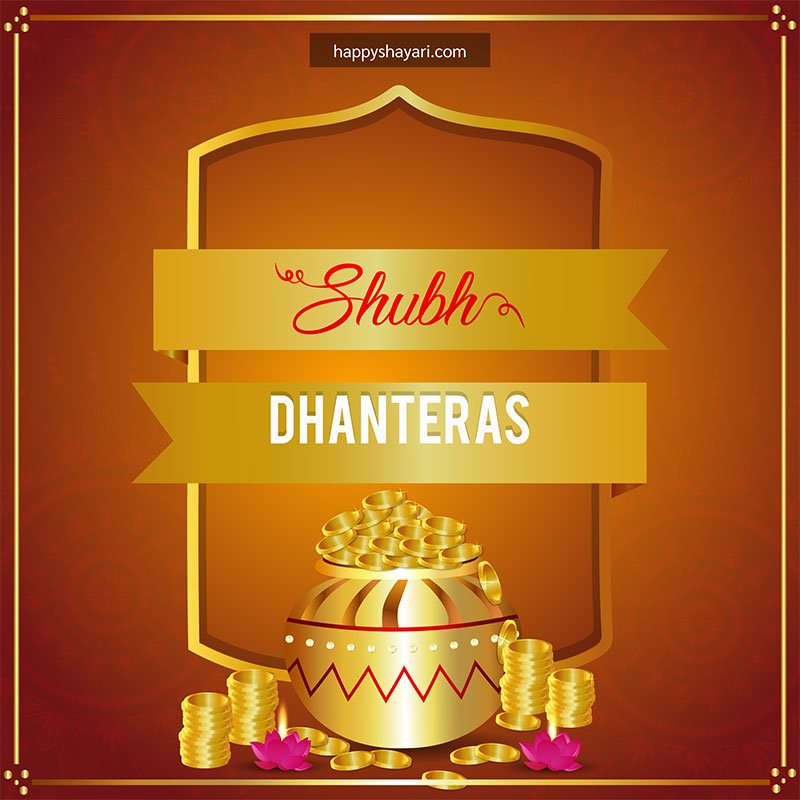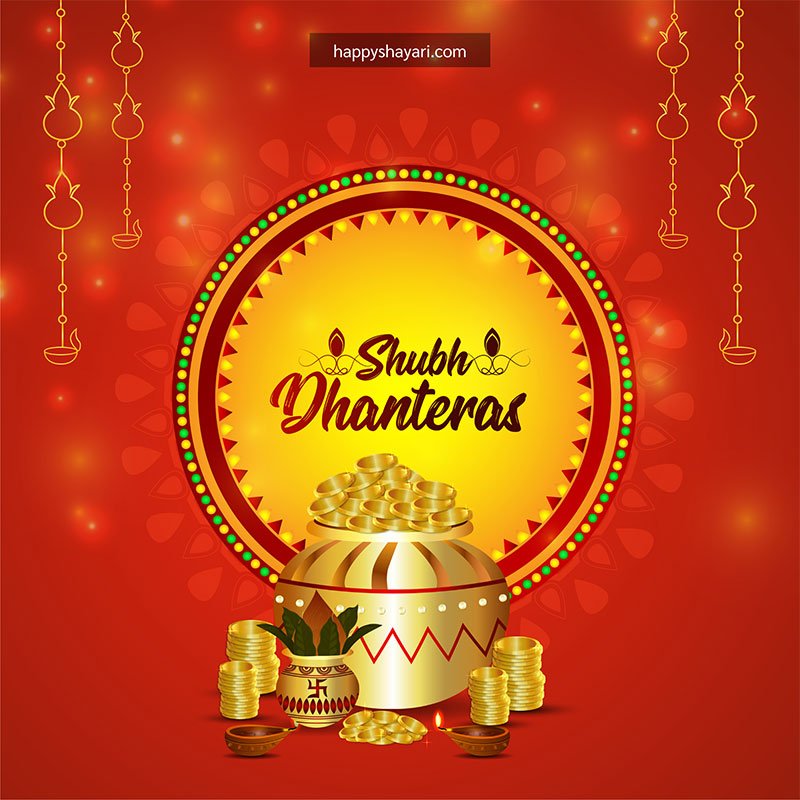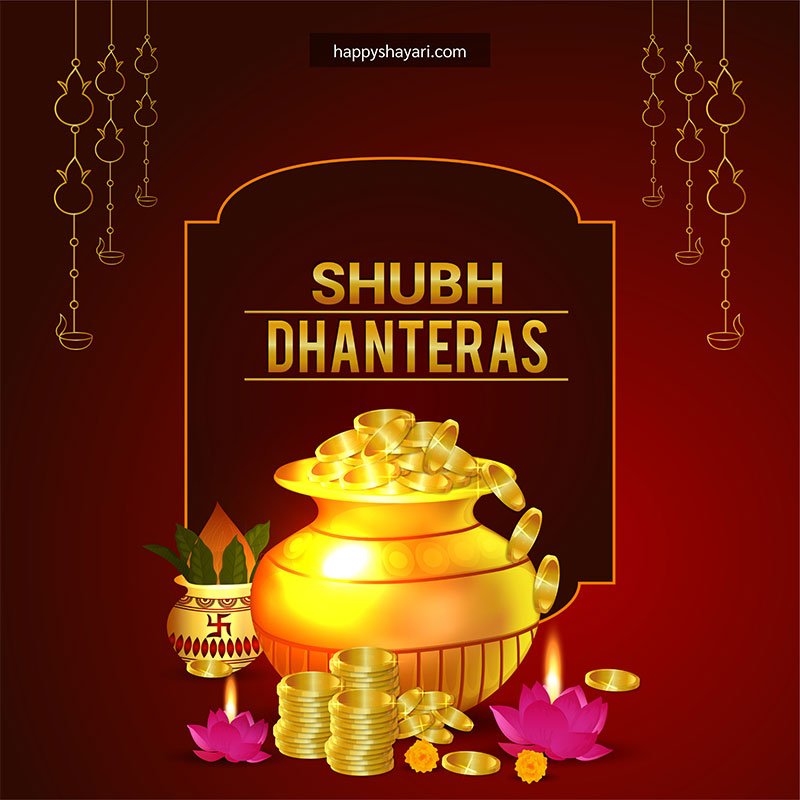 Shubh Dhanteras 2023: Spreading Happiness and Good Fortune (SHANTERAS)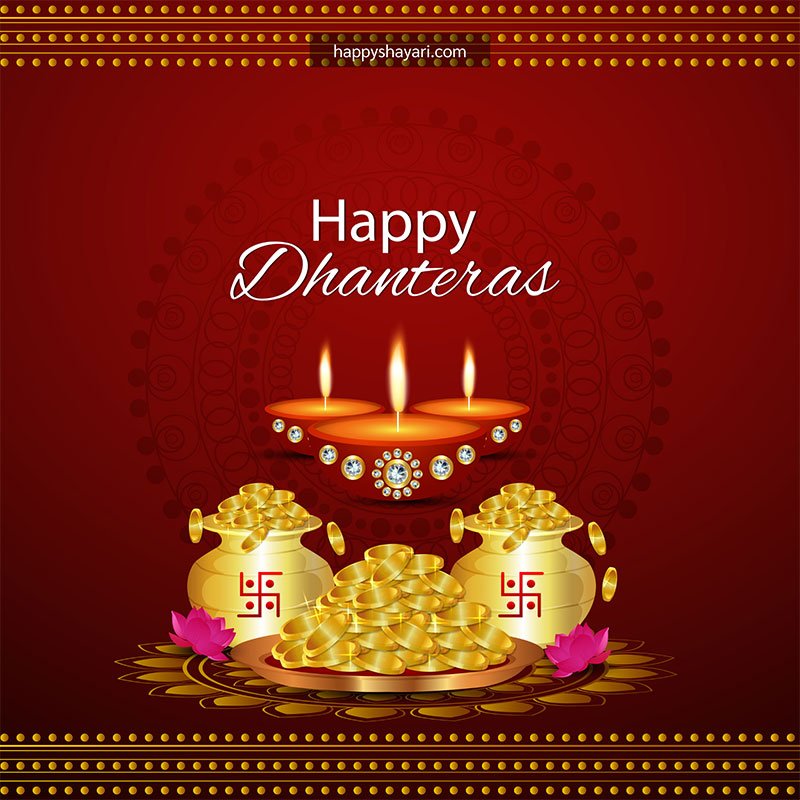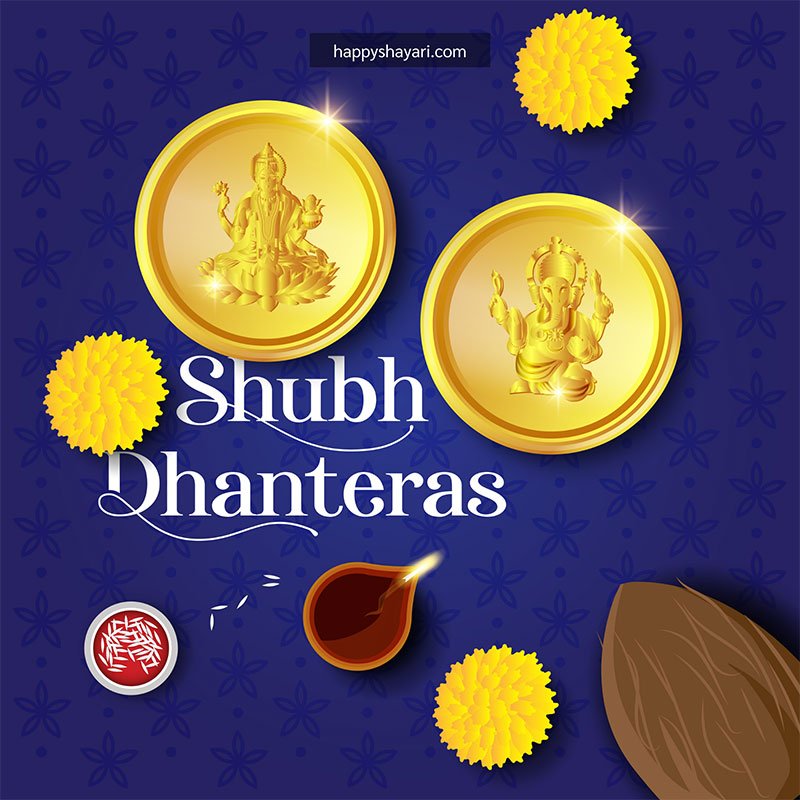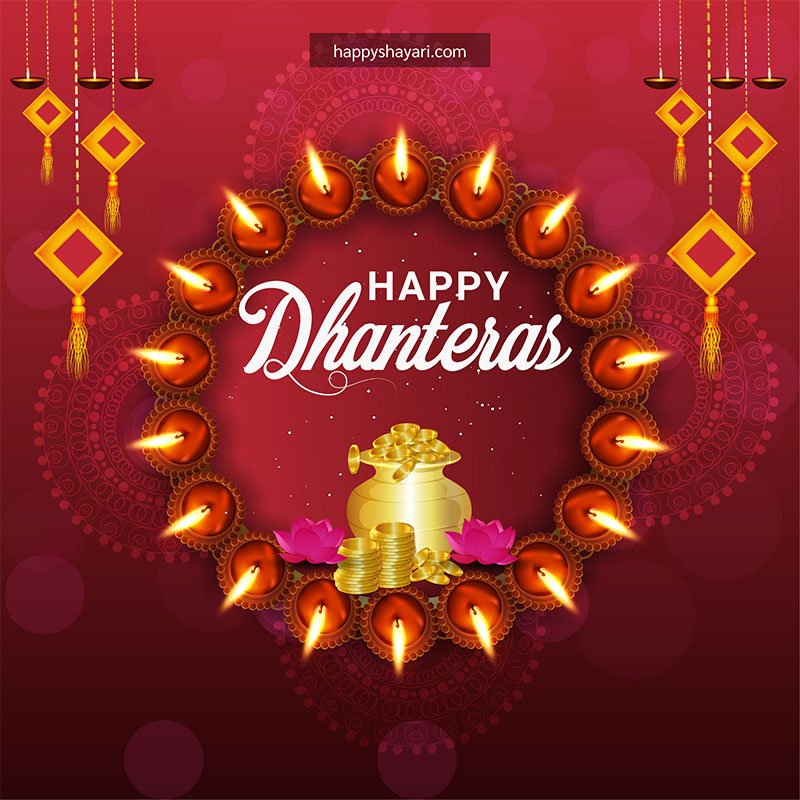 Dhanteras 2023: Wishing You a Shiny and Blessed Dhanteras (DHANTERAS WISHES)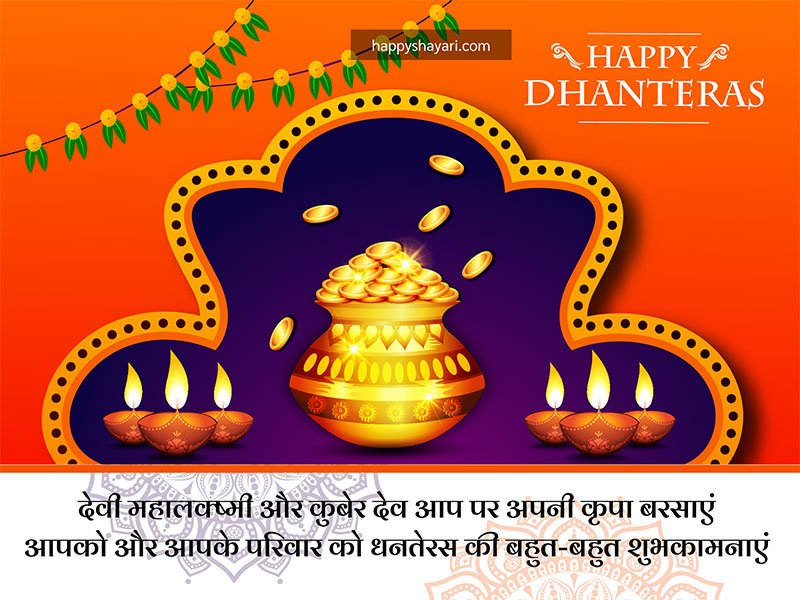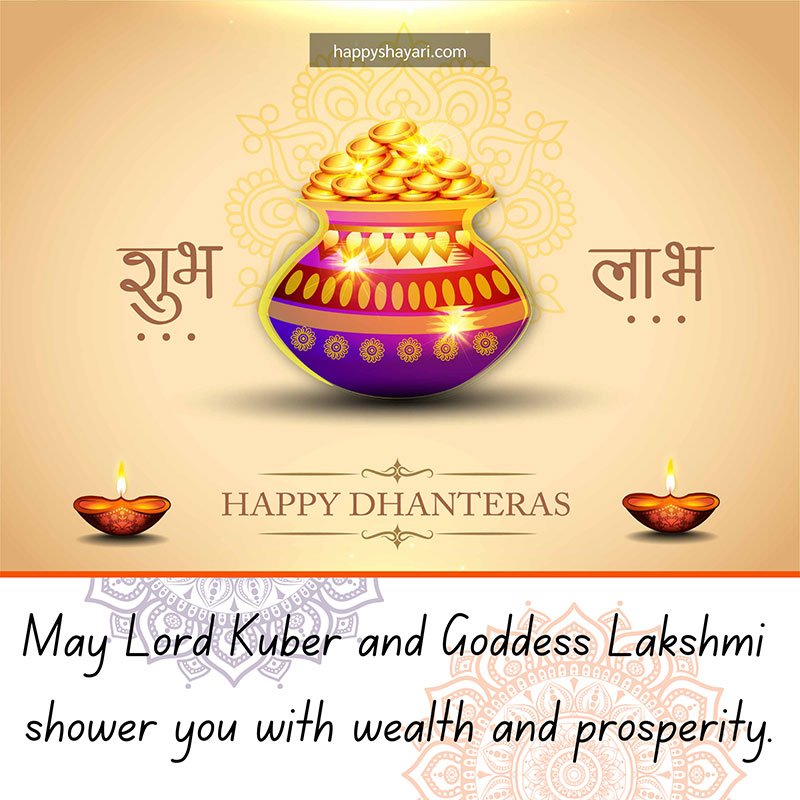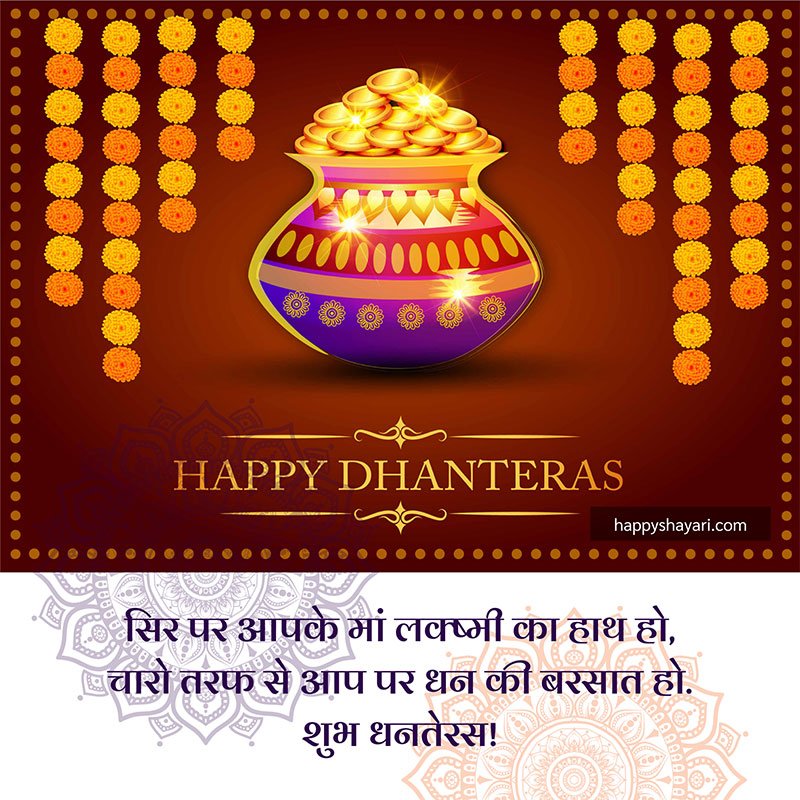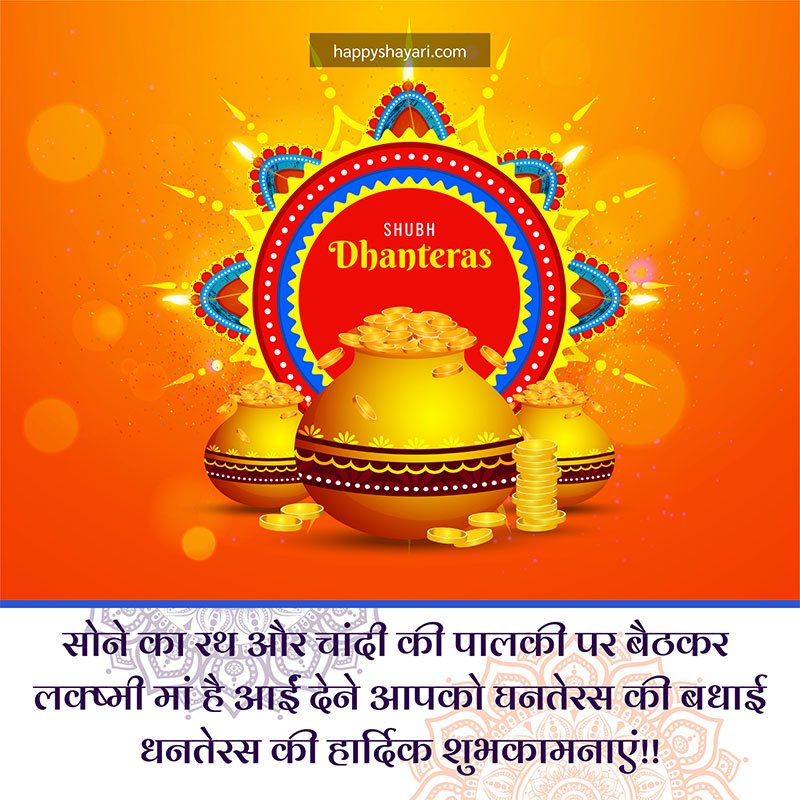 Dhanteras Images (GOOD FORTUNE )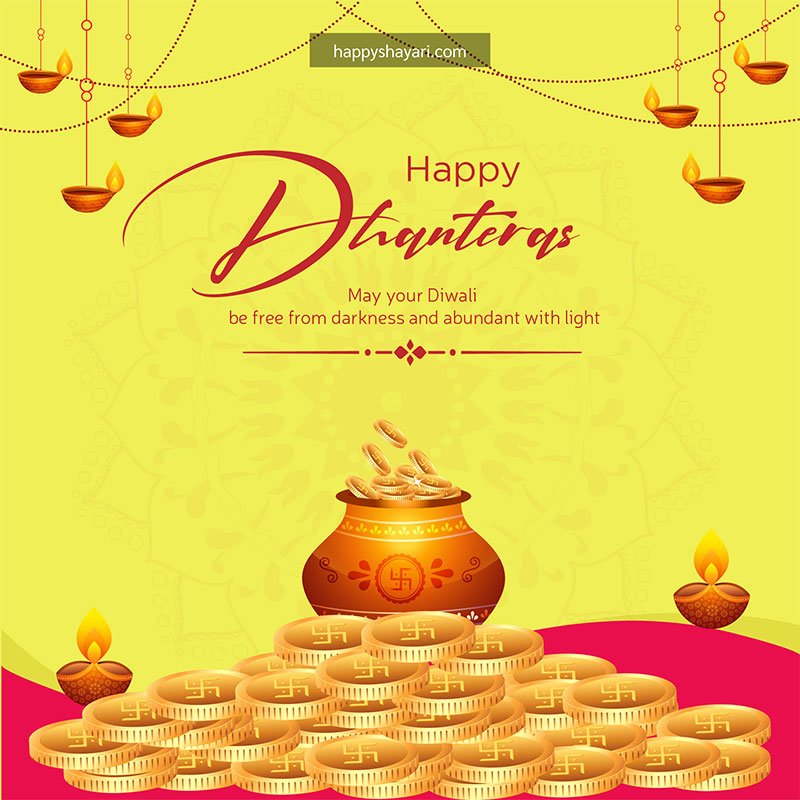 Celebrating the Festival of Wealth and Prosperity (DHANTERAS)
Dhanteras, also known as Dhanatrayodashi, marks the beginning of the auspicious Diwali festival. It's a day dedicated to celebrating prosperity and wealth. People exchange Dhanteras wishes and share beautiful Dhanteras images to spread blessings and good fortune during this special occasion.
Dhanteras Puja Vidhi: Step-by-Step Guide to Perform the Auspicious Ritual
Introduction to Dhanteras Puja Vidhi
Dhanteras, the first day of the Diwali festival, is a time to invoke wealth and prosperity into our lives. Performing the Dhanteras puja with precision and devotion is a tradition that has been passed down through generations. In this comprehensive guide, we'll walk you through the step-by-step process of Dhanteras puja vidhi.
Materials Needed for Dhanteras Puja
Before you begin, it's essential to gather the necessary materials for the puja. These typically include:
Idols or images of Lord Dhanvantari and Goddess Lakshmi
A clean puja thali (plate)
Rice
Roli (red vermilion)
Water
Incense sticks and a holder
Diya (oil lamp)
Sweets and fruits as offerings
Coins or currency notes
Setting Up for the Puja
Cleanliness: Before you start, ensure that you and your surroundings are clean. Purify the puja area by sprinkling water and rice.
Idol Placement: Place the idols or images of Lord Dhanvantari and Goddess Lakshmi on the puja thali. You can also keep coins or currency notes nearby.
Performing the Dhanteras Puja
Applying Roli: Apply roli on the idols and offer rice as well.
Lighting the Diya and Incense: Light the diya and incense sticks. The light of the diya symbolizes the removal of darkness and the arrival of knowledge.
Offering Prayers: Chant Dhanvantari and Lakshmi mantras while offering sweets, fruits, and water as a gesture of respect.
Aarti and Concluding the Puja
Aarti: Perform aarti by moving the diya in a circular motion in front of the idols. Sing the Dhanteras aarti to seek the blessings of the deities.
Seeking Blessings: At the end of the puja, seek the blessings of Lord Dhanvantari and Goddess Lakshmi for good health and prosperity.
Distributing Prasad
After completing the Dhanteras puja, distribute the prasad (offerings) to your family and friends as a symbol of sharing the blessings of wealth and prosperity.
Dhanteras puja is a sacred tradition that not only invokes material wealth but also signifies the importance of spiritual prosperity. Following the Dhanteras puja vidhi with devotion can bring positivity, happiness, and prosperity into your life. May this Dhanteras bring immense wealth and well-being to you and your loved ones.
The Significance of Dhanteras
Dhanteras holds great significance for individuals seeking wealth and prosperity. It is believed that purchasing precious metals or utensils on this day brings good luck and abundance to the household.
Dhanteras Wishes: Expressing Prosperity and Happiness
Traditional Dhanteras Wishes
Extend warm wishes for a prosperous and joyful Dhanteras to your loved ones. "Wishing you a Dhanteras filled with prosperity and success. Happy Dhanteras!"
Devotional Dhanteras Greetings
Express your reverence and devotion with heartfelt wishes that honor the goddess of wealth, Goddess Lakshmi. "May Goddess Lakshmi bless your home with wealth and happiness. Happy Dhanteras!"
Joyful Dhanteras Messages
Convey joy and enthusiasm for the festivities with cheerful and celebratory messages. "May this Dhanteras light up new dreams and opportunities for you. Happy Dhanteras!"
Dhanteras Images: Symbolizing Wealth and Prosperity
Traditional Dhanteras Images
Share images featuring precious metals, jewelry, and traditional puja items, showcasing the significance of purchasing on Dhanteras.
Dhanteras Celebrations
Share images capturing the fervor and excitement of Dhanteras celebrations, showcasing the traditions and rituals associated with this auspicious day.
Devotional Dhanteras Greetings in Visuals
Share visually appealing images with Dhanteras greetings and messages, designed to convey prosperity and good wishes for this special occasion.
Embrace Prosperity this Dhanteras
As Dhanteras approaches, let us come together to welcome prosperity and abundance into our lives. Share Dhanteras wishes and images with your family and friends, and may the festival of Dhanteras usher in good fortune and success for all.
Conclusion
"Celebrating the Festival of Wealth and Prosperity (Dhanteras)" encapsulates the essence of this auspicious occasion. Dhanteras, the first day of the Diwali festival, is a time-honored tradition that embodies the spirit of prosperity and abundance. It is a day when families come together to celebrate and seek the blessings of wealth and good fortune. The lighting of lamps, buying of precious metals, and offering prayers are all symbolic gestures that signify the importance of financial well-being and spiritual wealth.
Puja Corner – Amazon
Content on Other Pages: