Here is the post on Anaïs Nin Quotes that Explore Love, Relationships and Iconic Journey, Anaïs Nin, a name synonymous with literary innovation and exploration of the human psyche, has left an indelible mark on the world of literature. Her unique and daring approach to writing, combined with her unapologetic exploration of sensuality, emotions, and the human condition, continues to captivate readers to this day. In this post, we delve into the life and achievements of Anaïs Nin, celebrating her contributions to the literary world.
Table of Contents
Anaïs Nin Info.
| Category | Information |
| --- | --- |
| Full Name | Anaïs Nin |
| Date of Birth | February 21, 1903 |
| Place of Birth | Neuilly-sur-Seine, France |
| Literary Style | Stream-of-consciousness, autobiographical, erotica |
| Notable Works | "Delta of Venus," "Henry and June," "Diary of Anaïs Nin" |
| Influences | Sigmund Freud, D.H. Lawrence, Henry Miller, and more |
| Awards and Honors | – Mention d'Honneur for Literature from the French Academy |
| | – Anais Nin's work received critical acclaim and influenced generations of writers. |
| Legacy | Anaïs Nin's exploration of taboo subjects and her literary contributions continue to inspire writers and artists around the world. |
Anaïs Nin Quotes to Stoke the Fires of Creativity (SELF-DISCOVERY)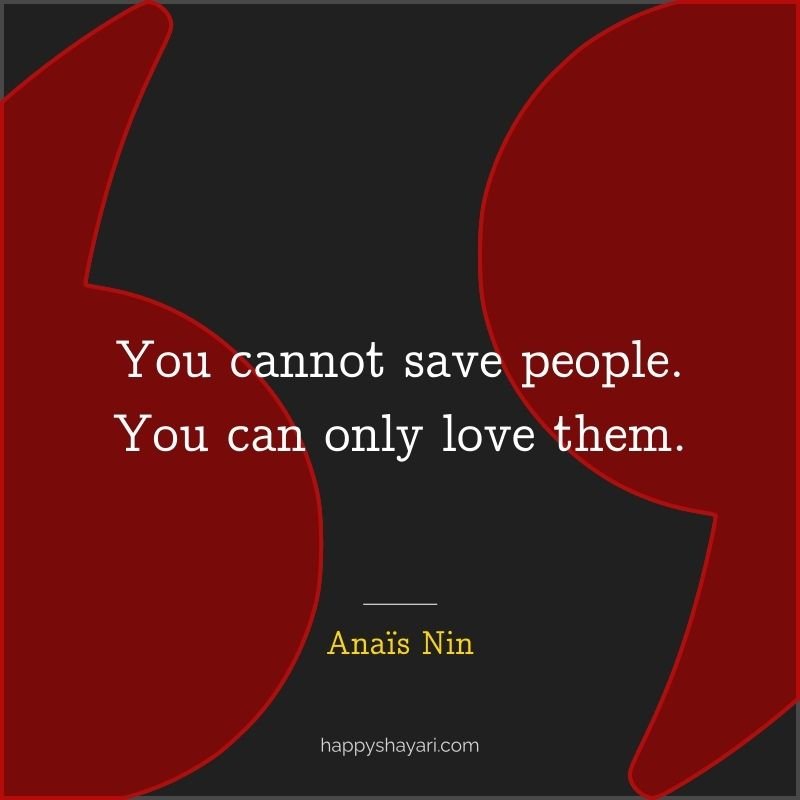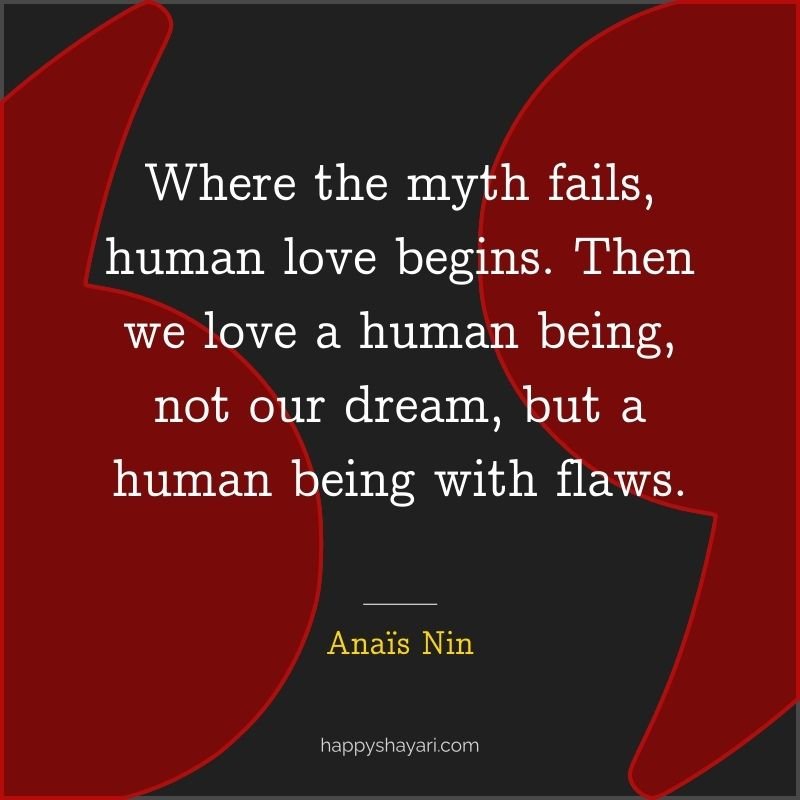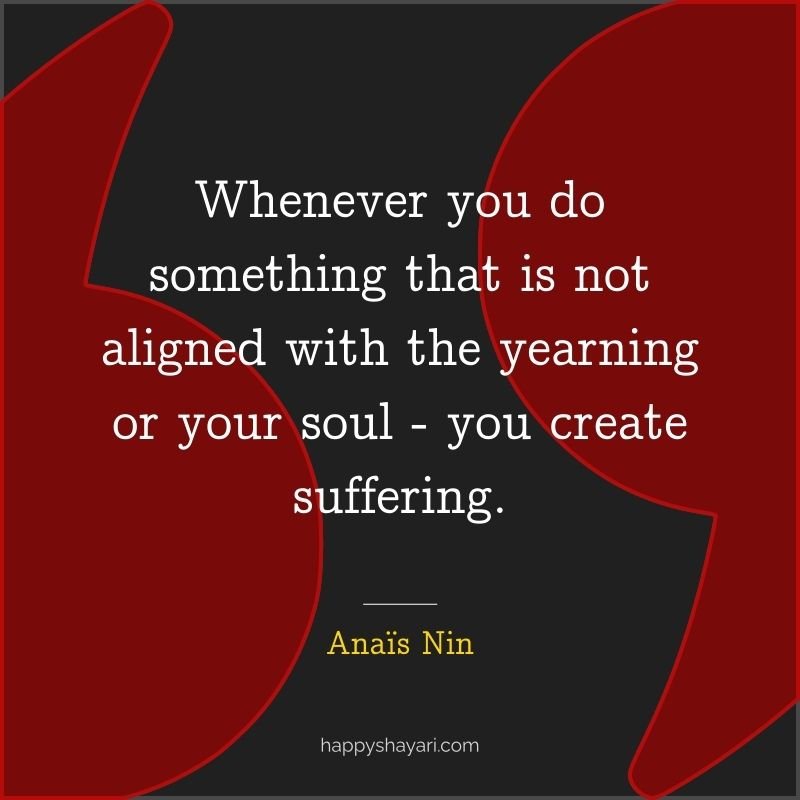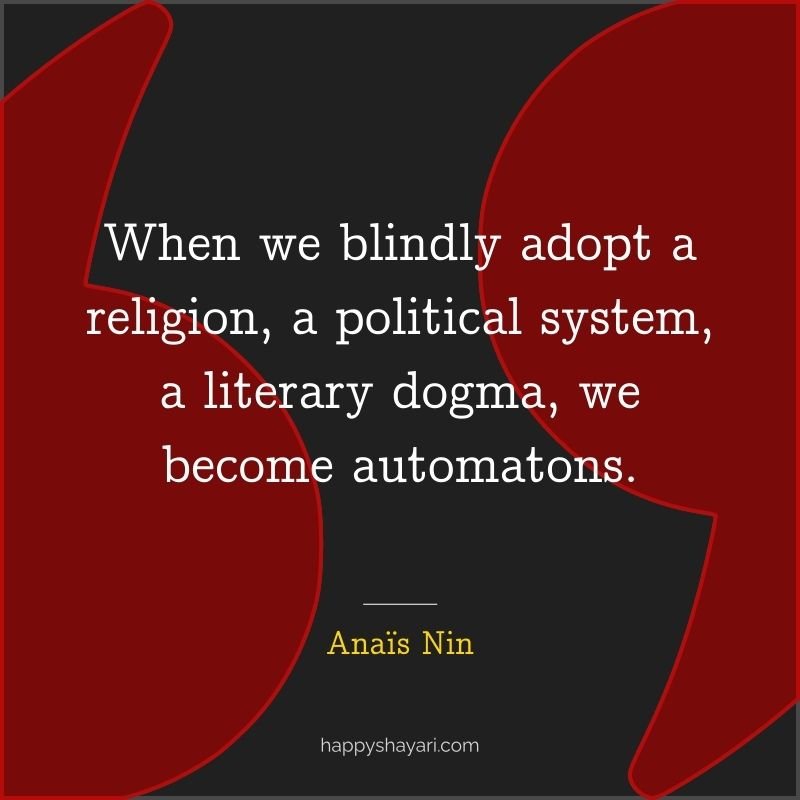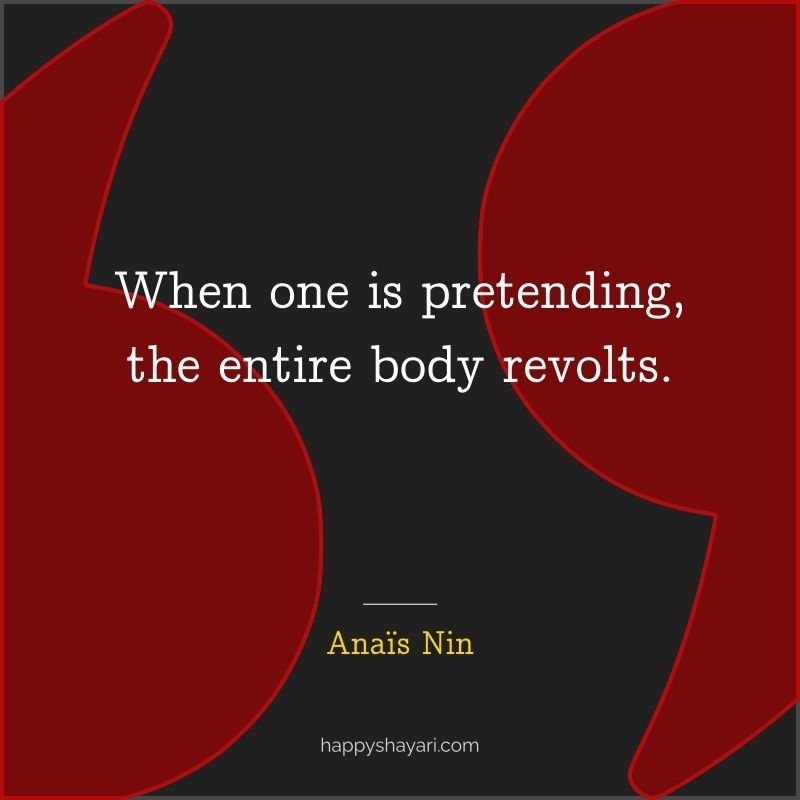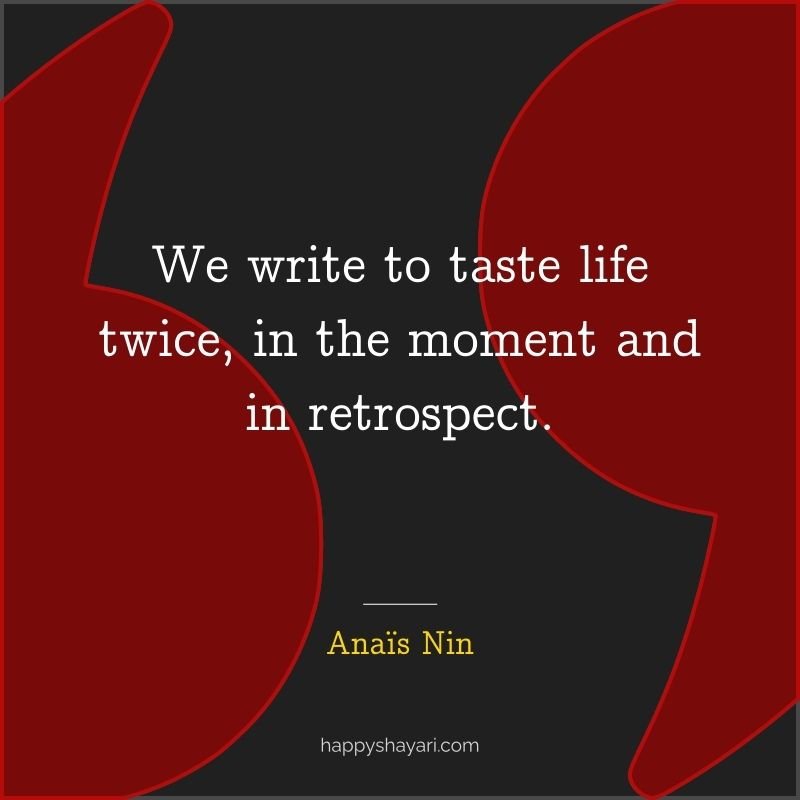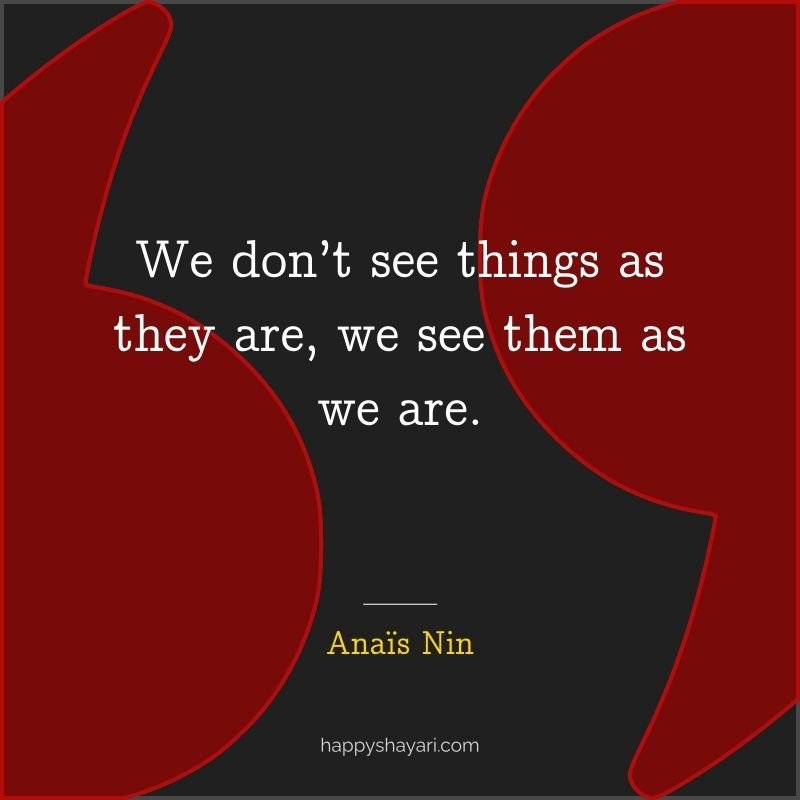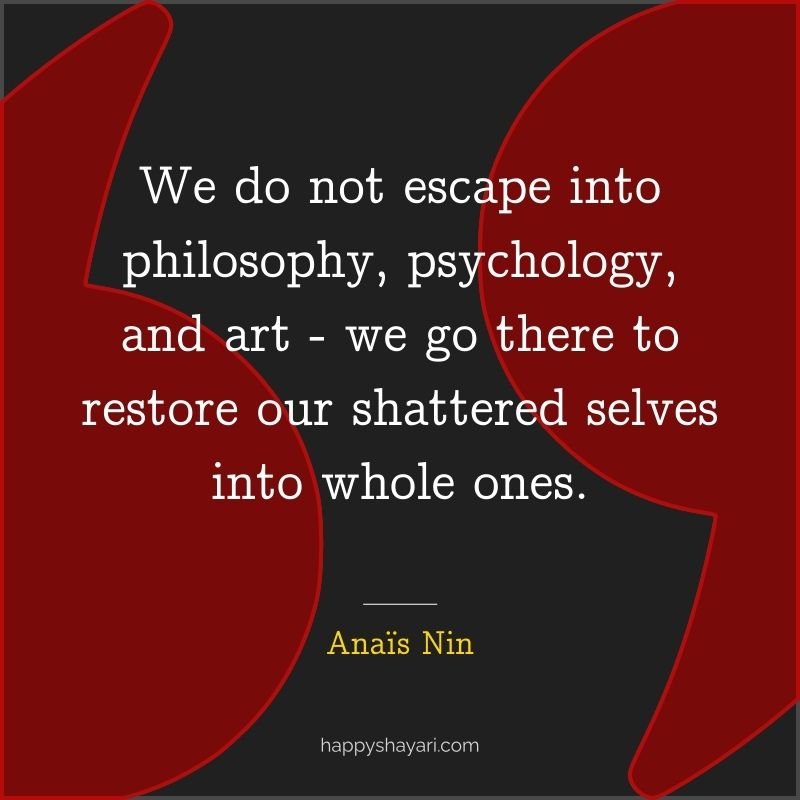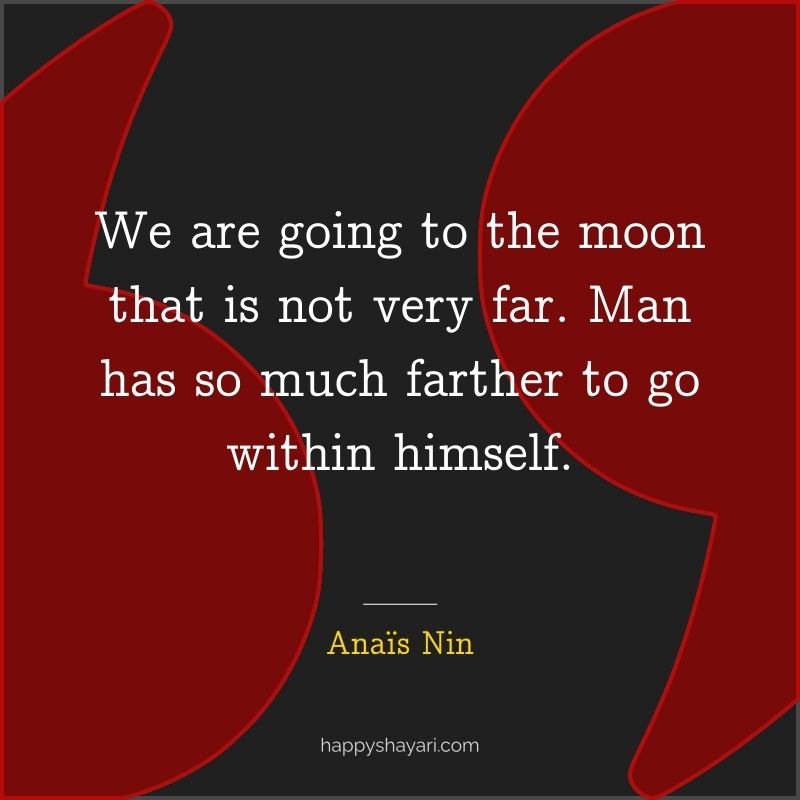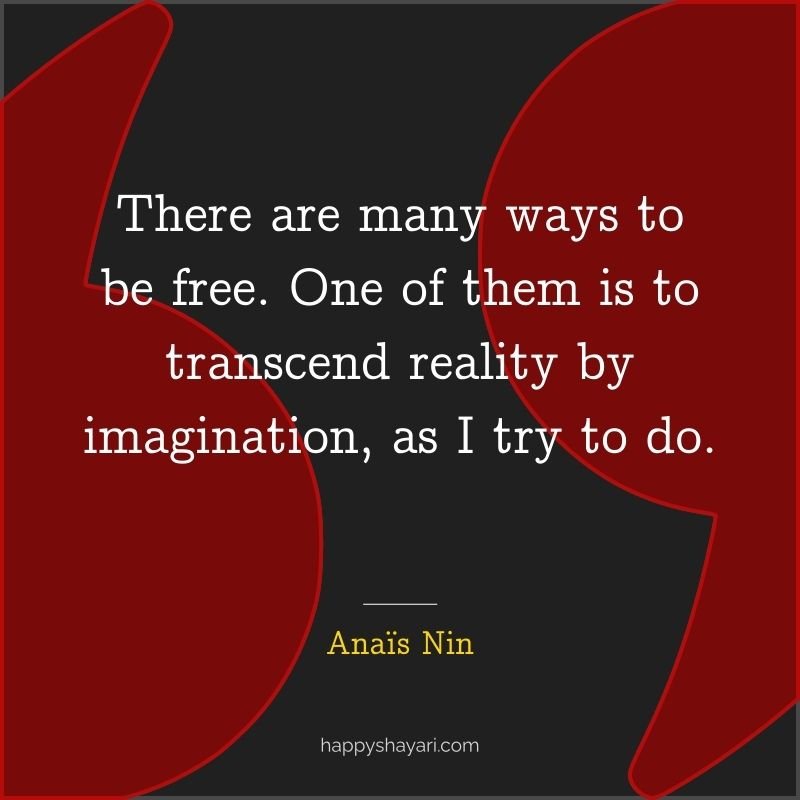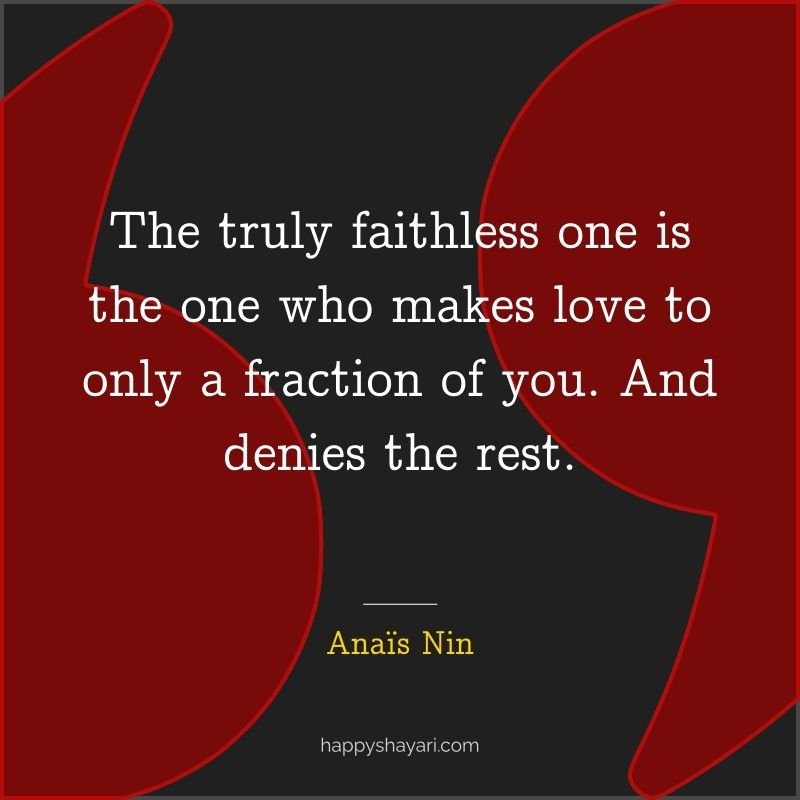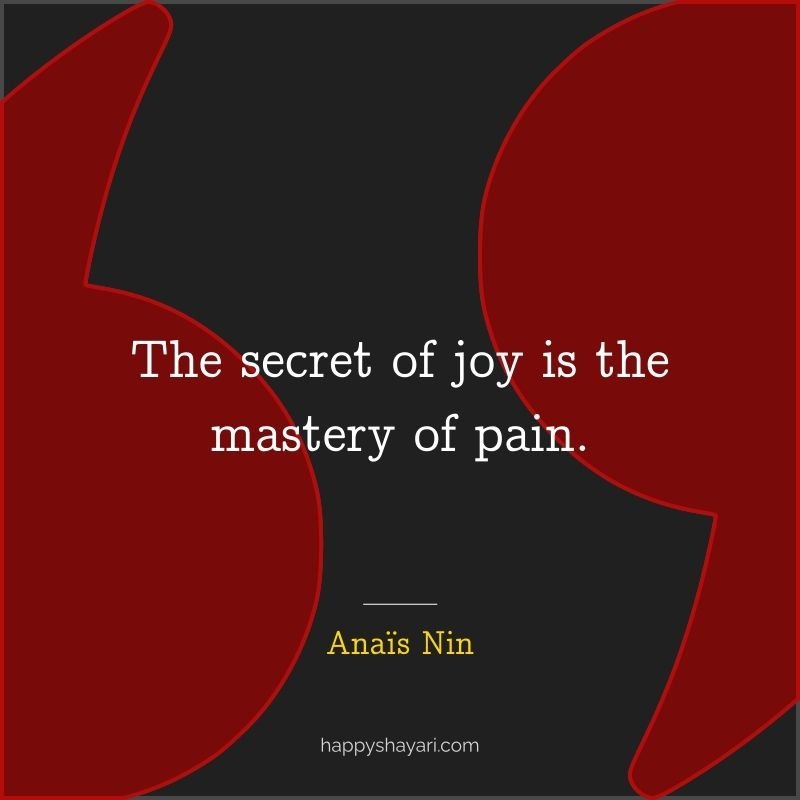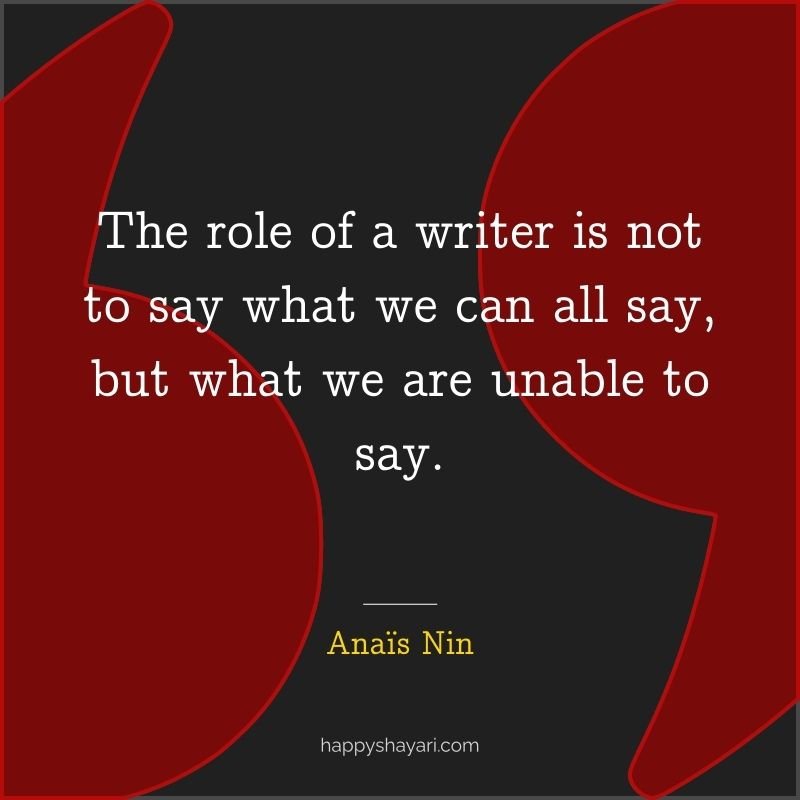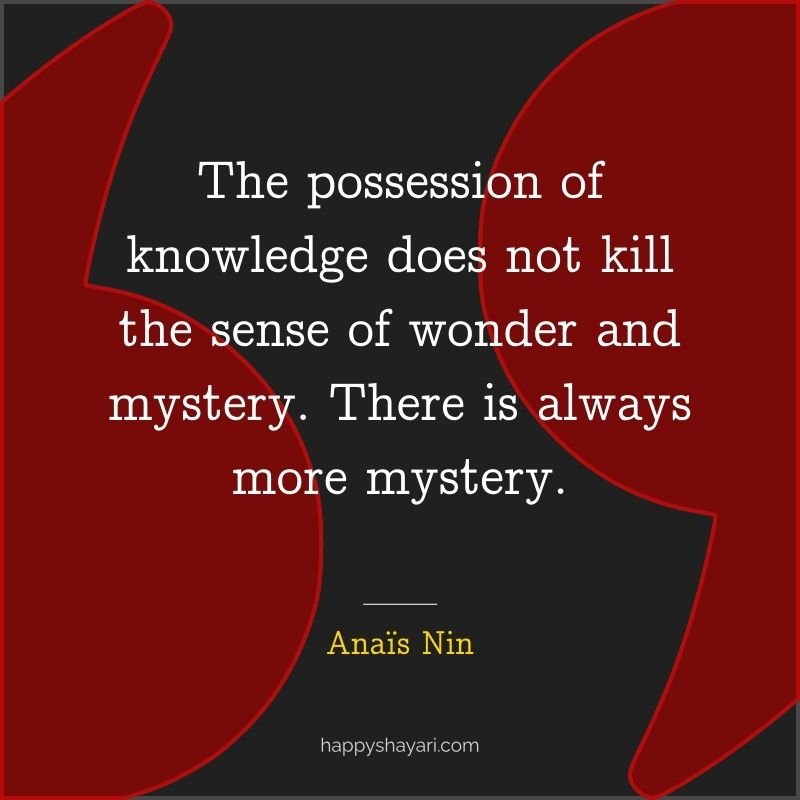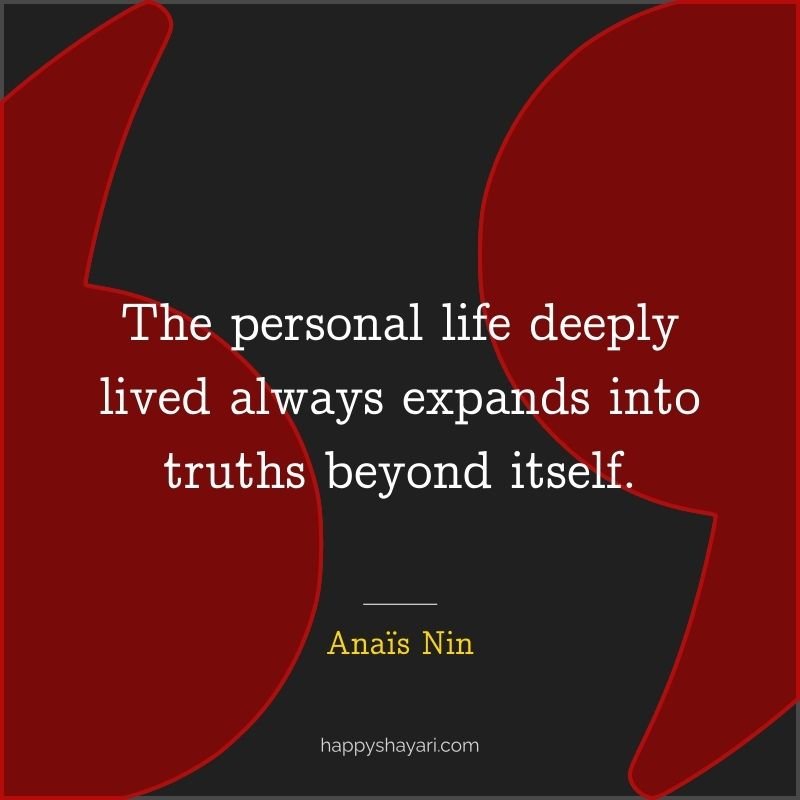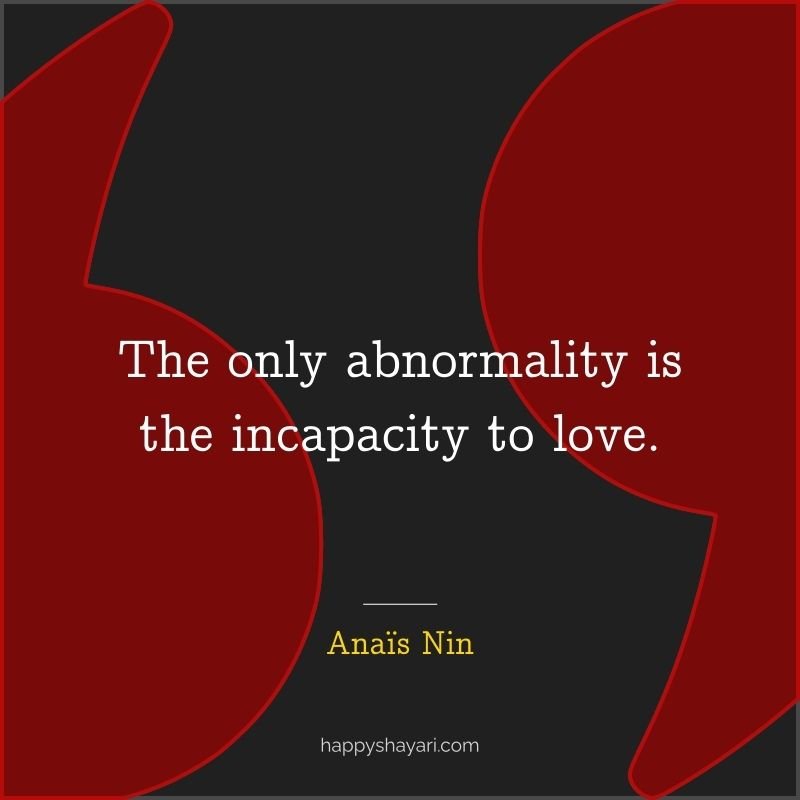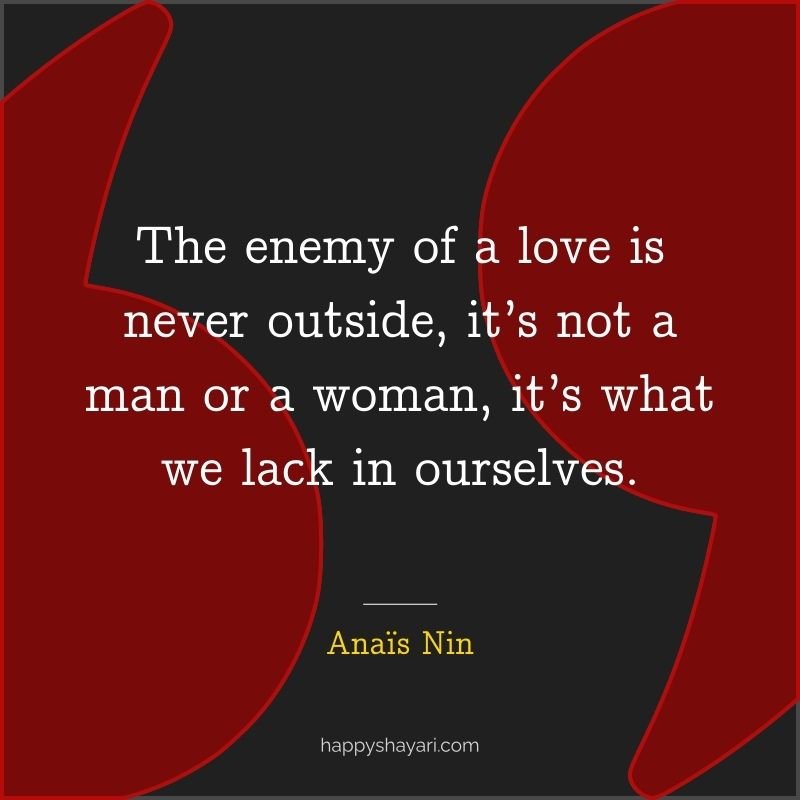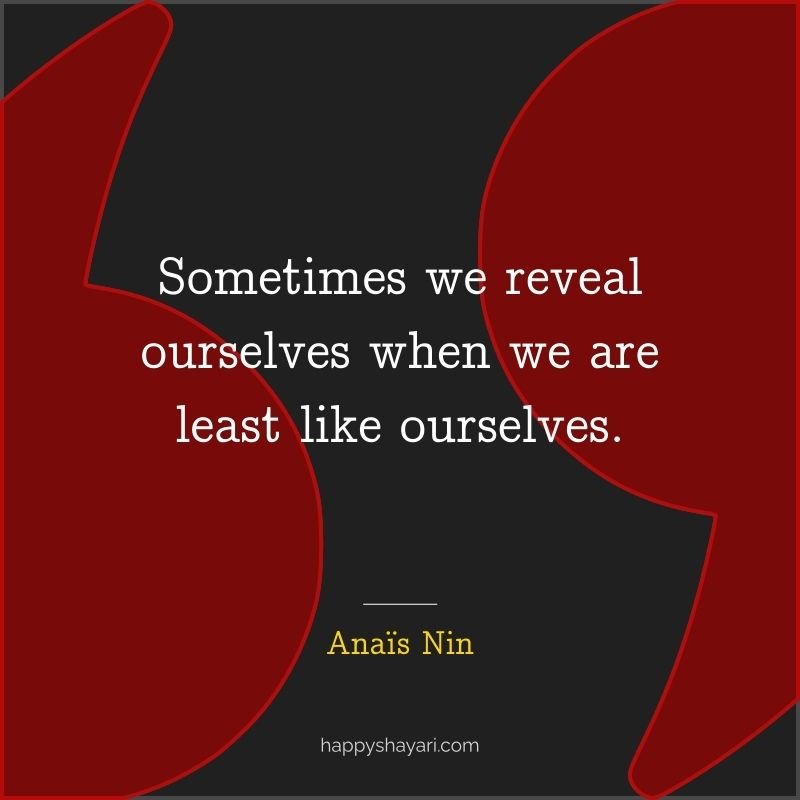 Anaïs Nin Quotes that Explore Love and Relationships (SOUL)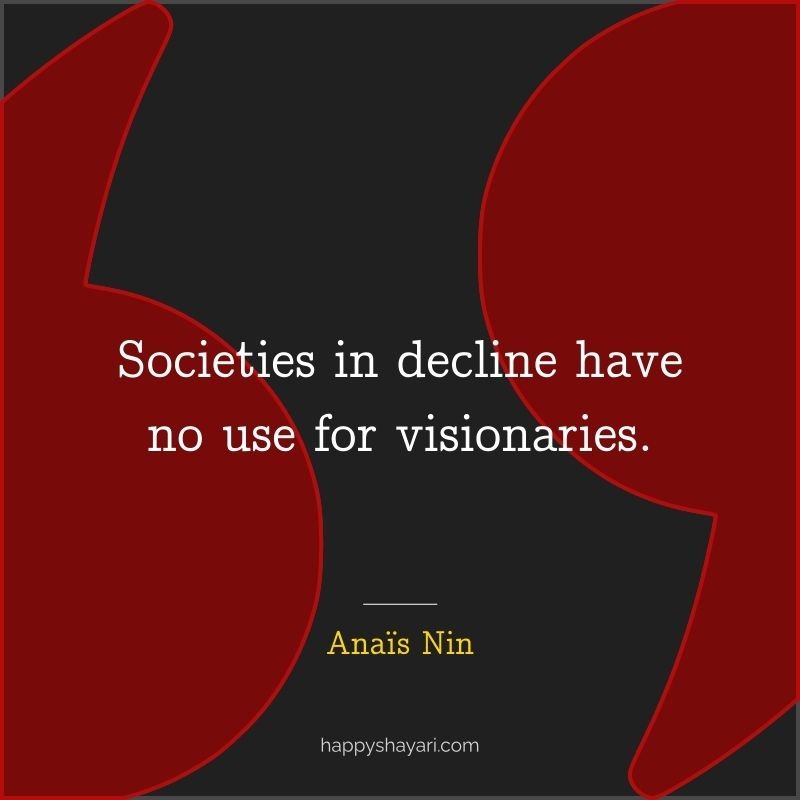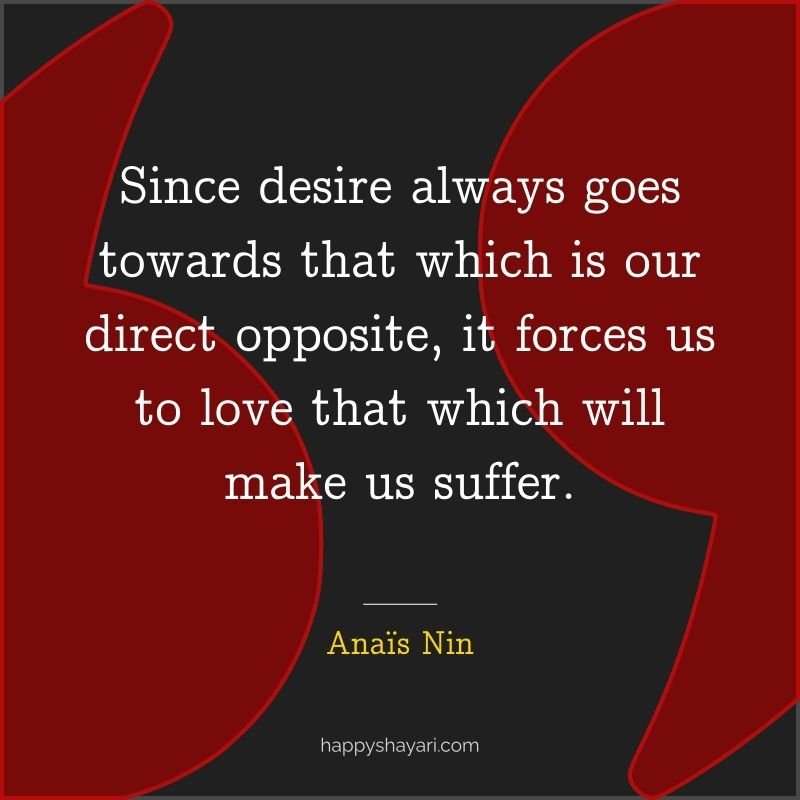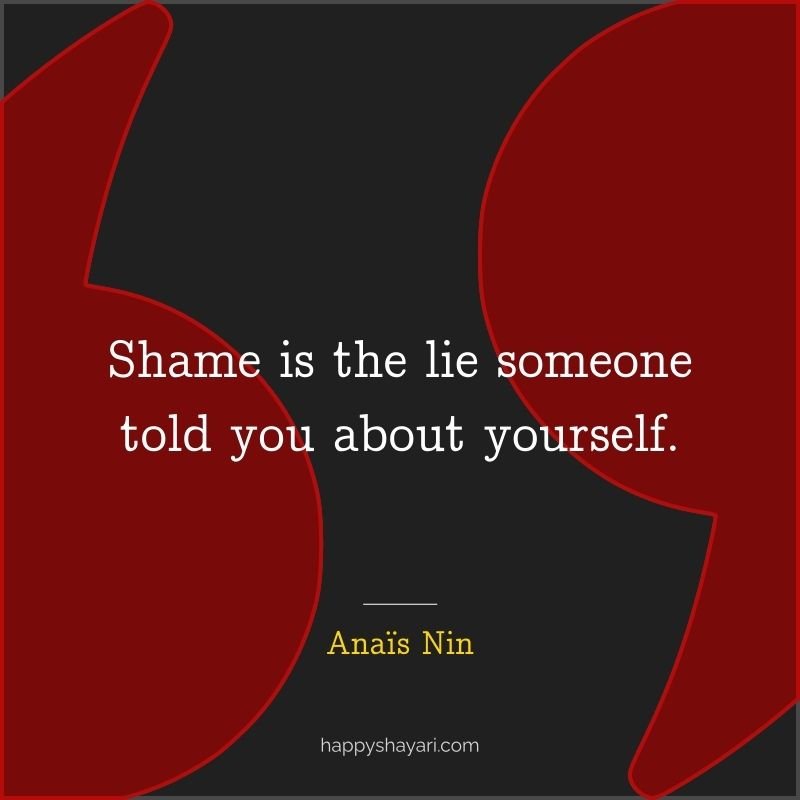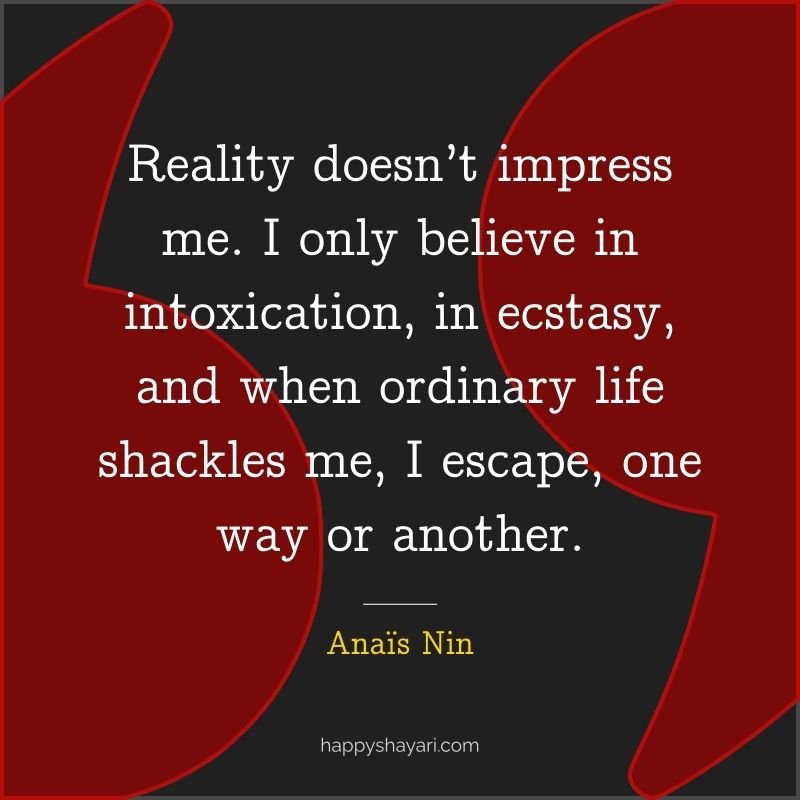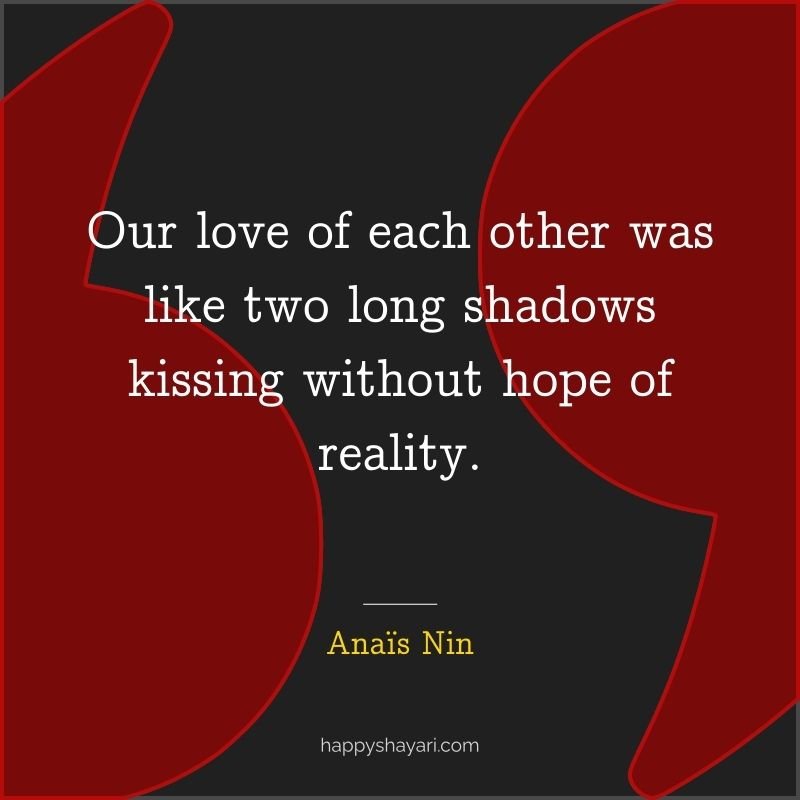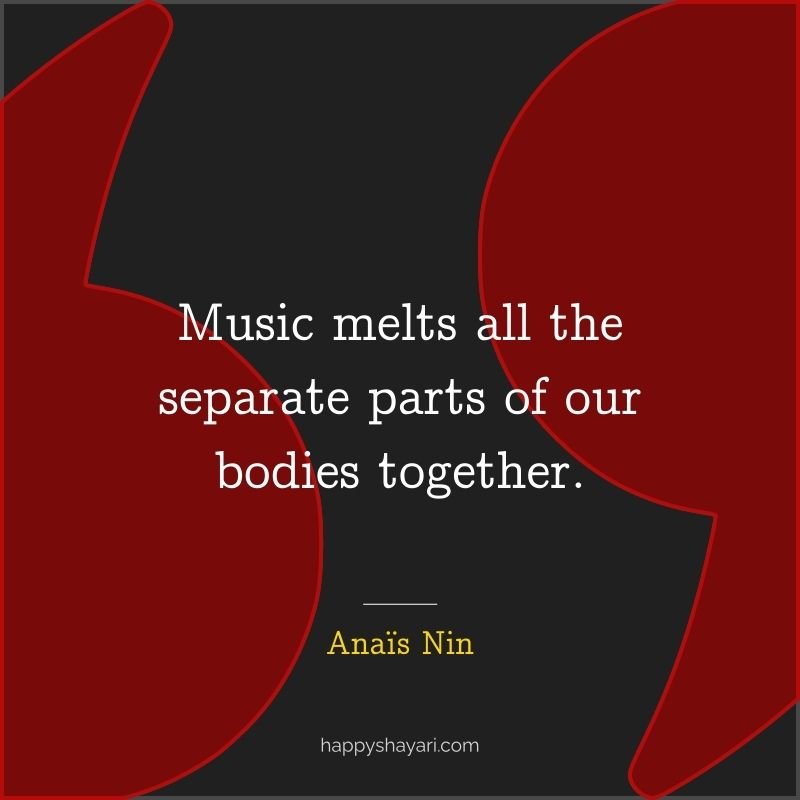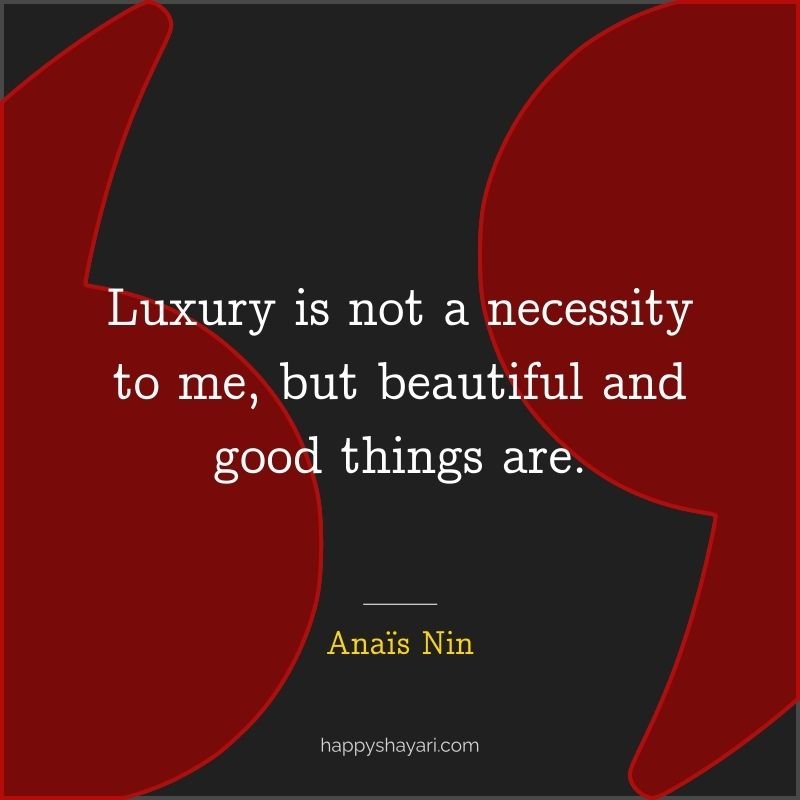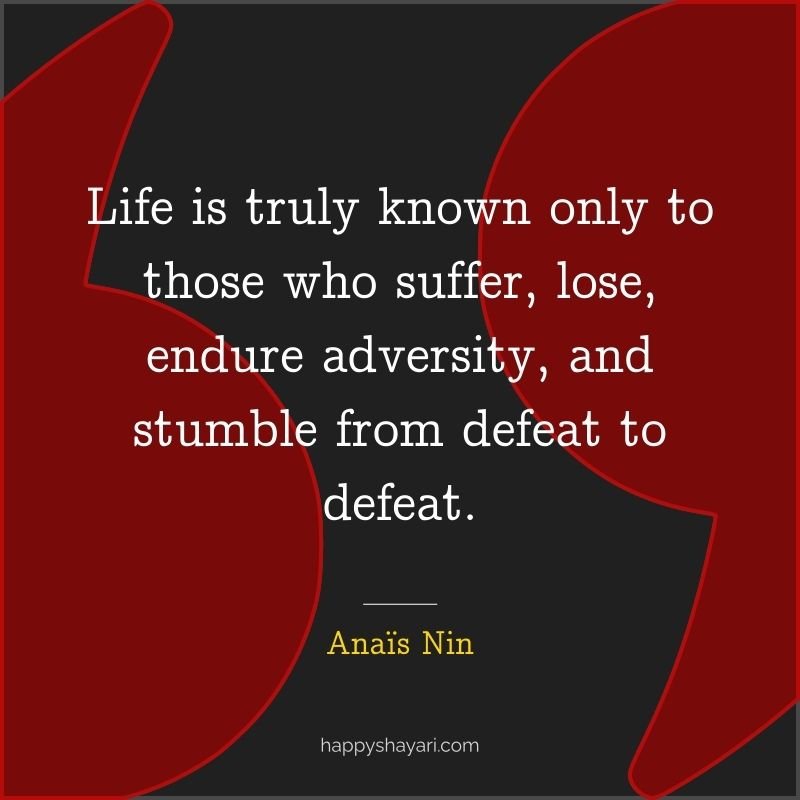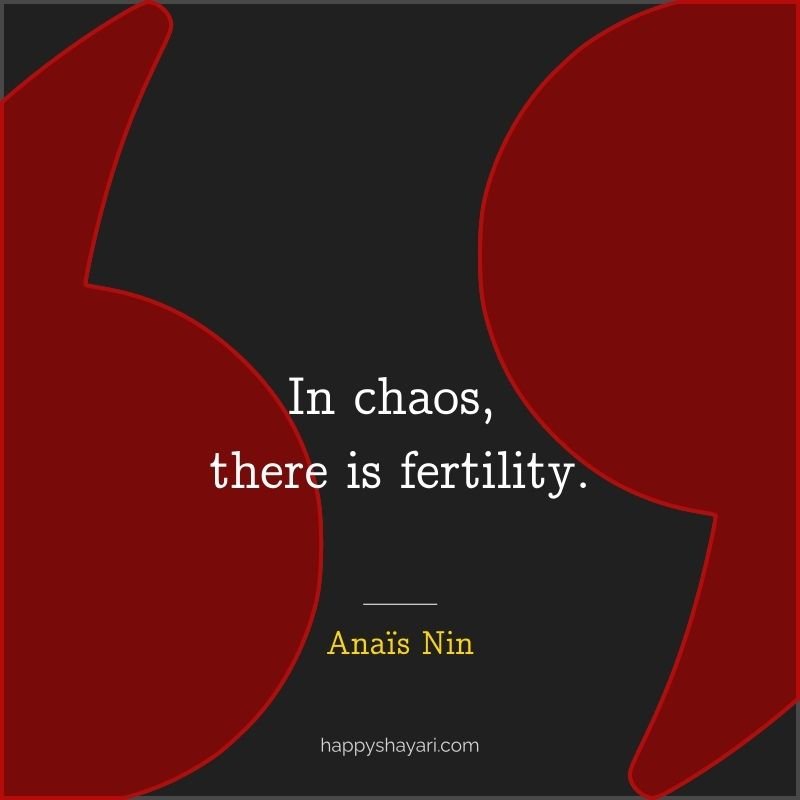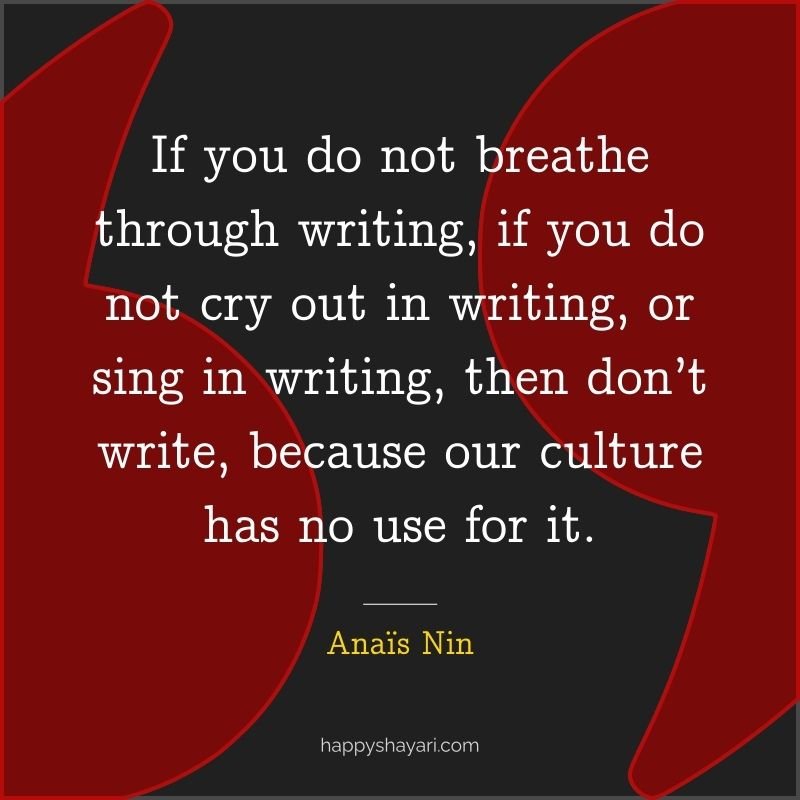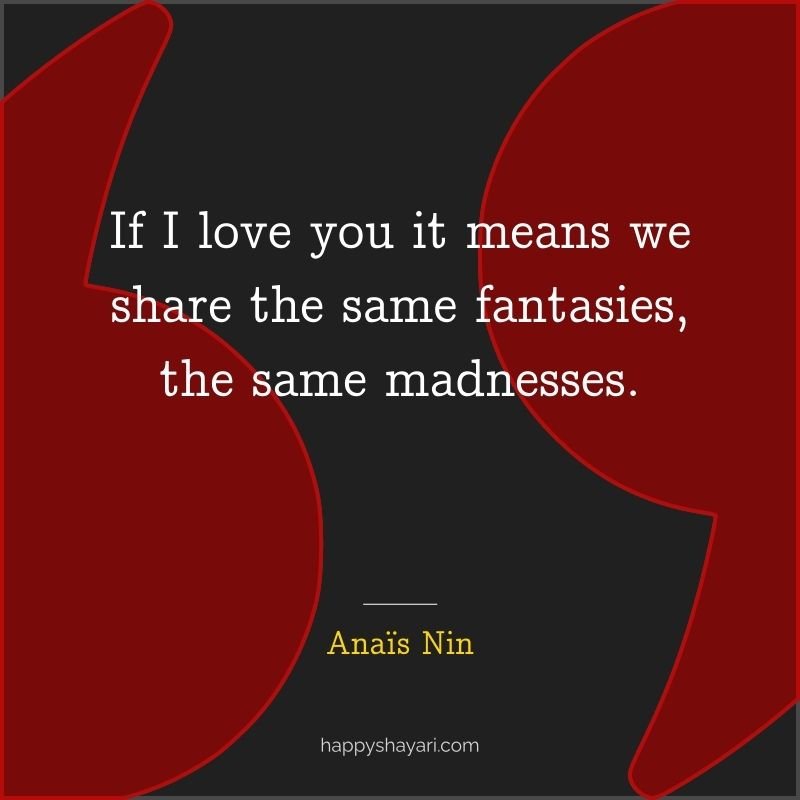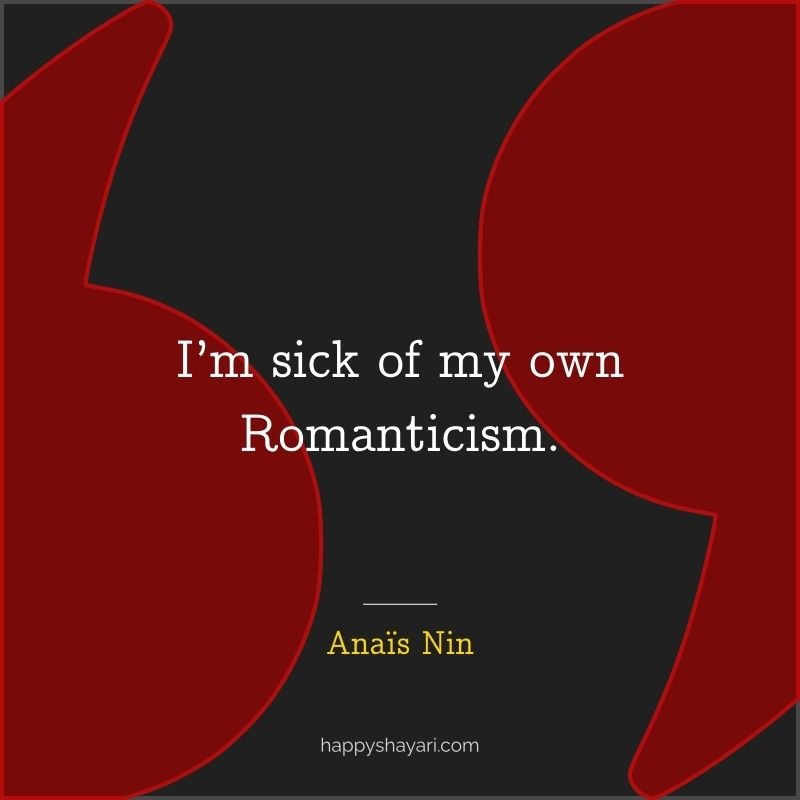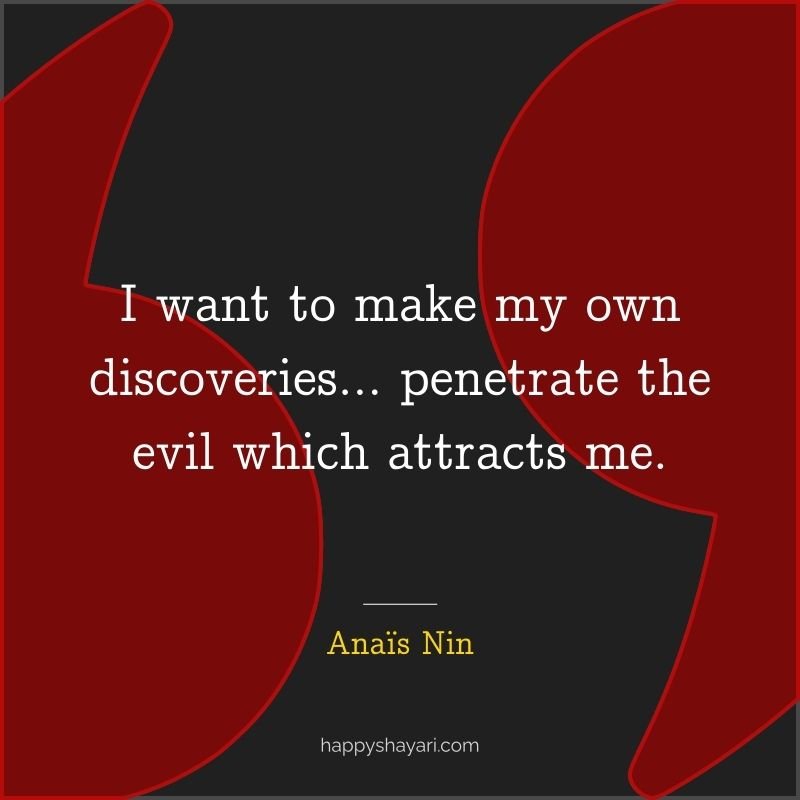 Anaïs Nin Quotes for Empowerment and Inspiration (JOURNEY)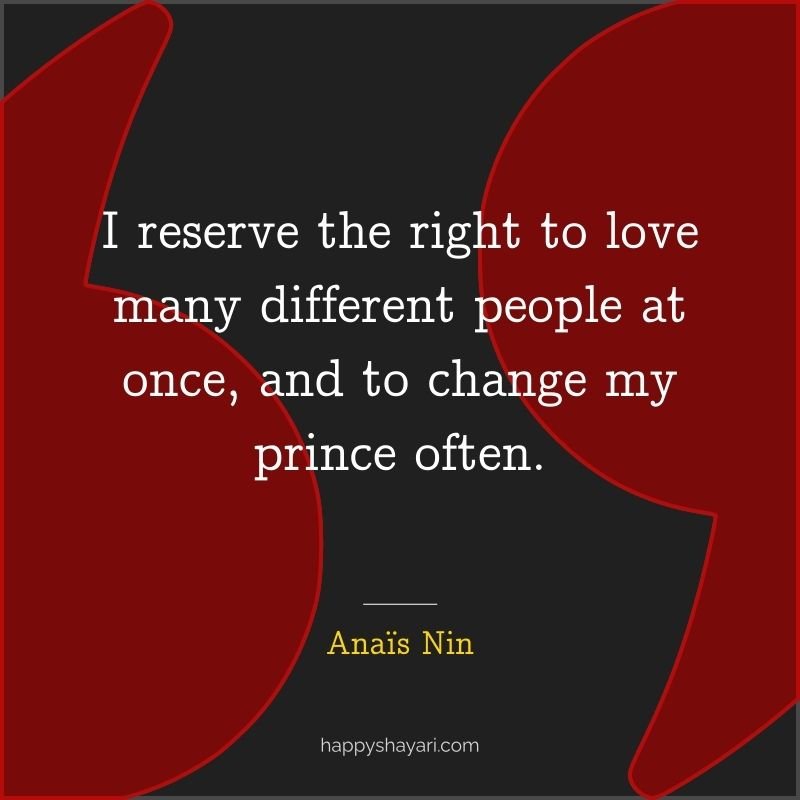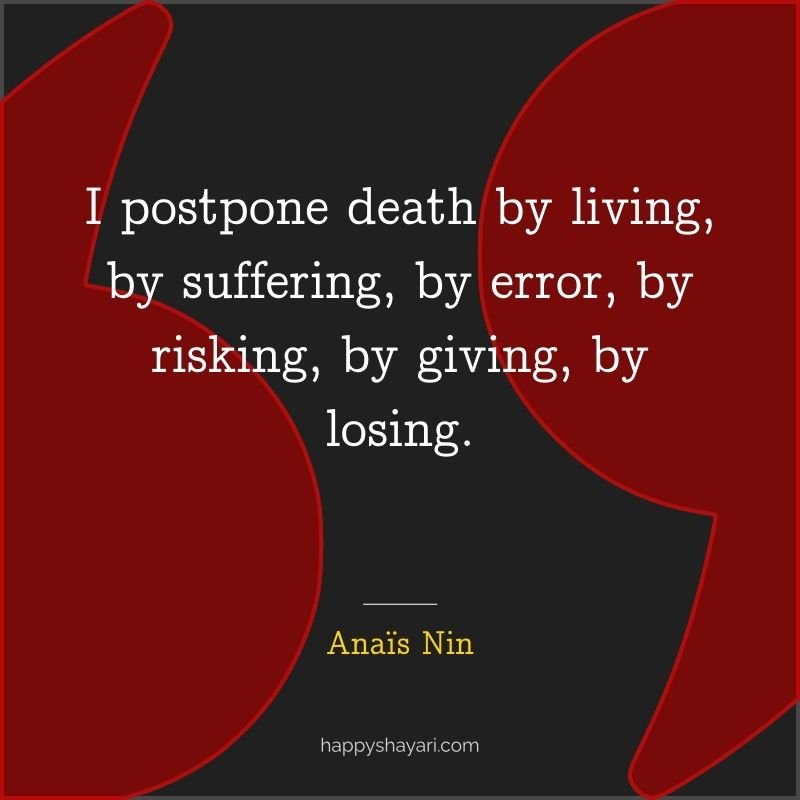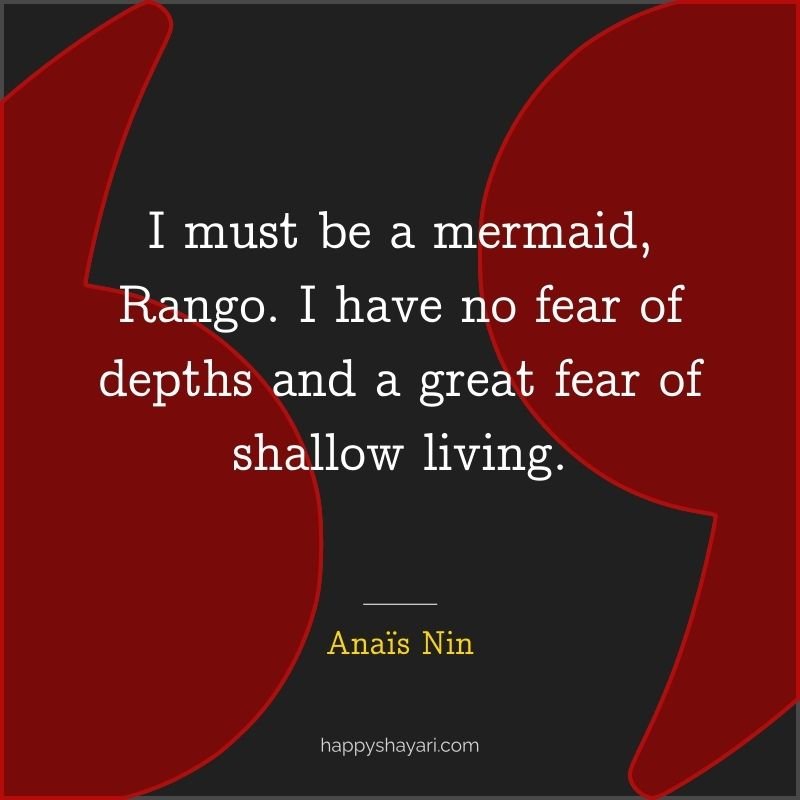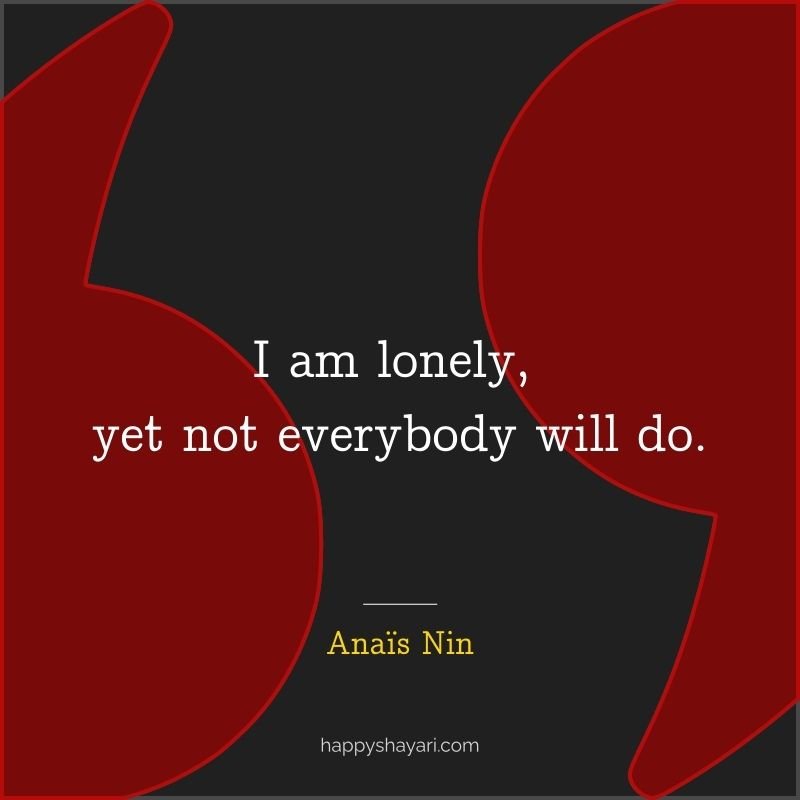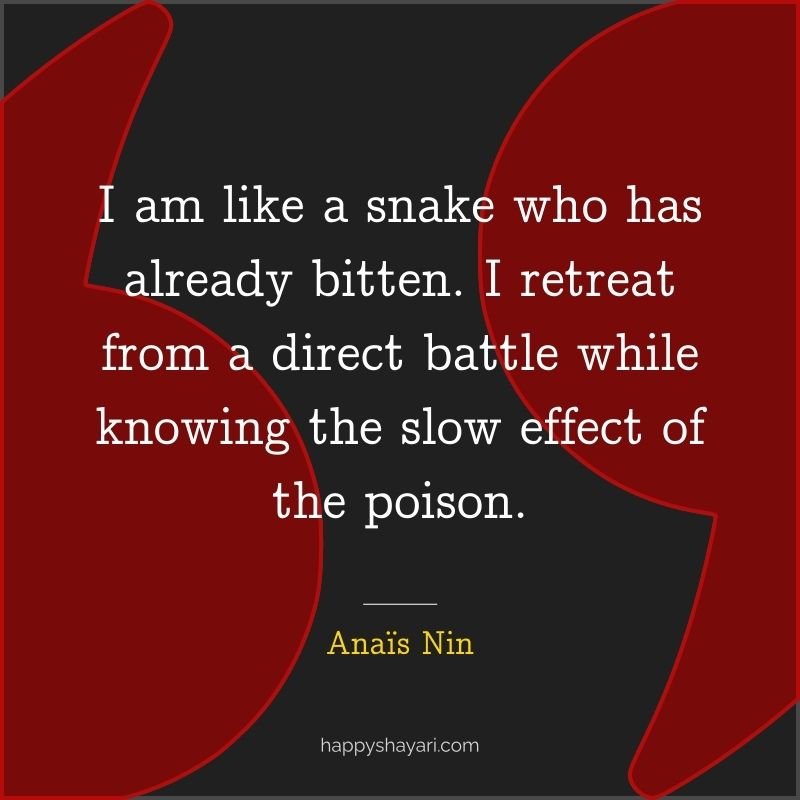 If what Proust says is true, that happiness is the absence of fever, then I will never know happiness. For I am possessed by a fever for knowledge, experience, and creation. – Anaïs Nin

There are very few human beings who receive the truth, complete and staggering, by instant illumination. Most of them acquire it fragment by fragment, on a small scale, by successive developments, cellularly, like a laborious mosaic. – Anaïs Nin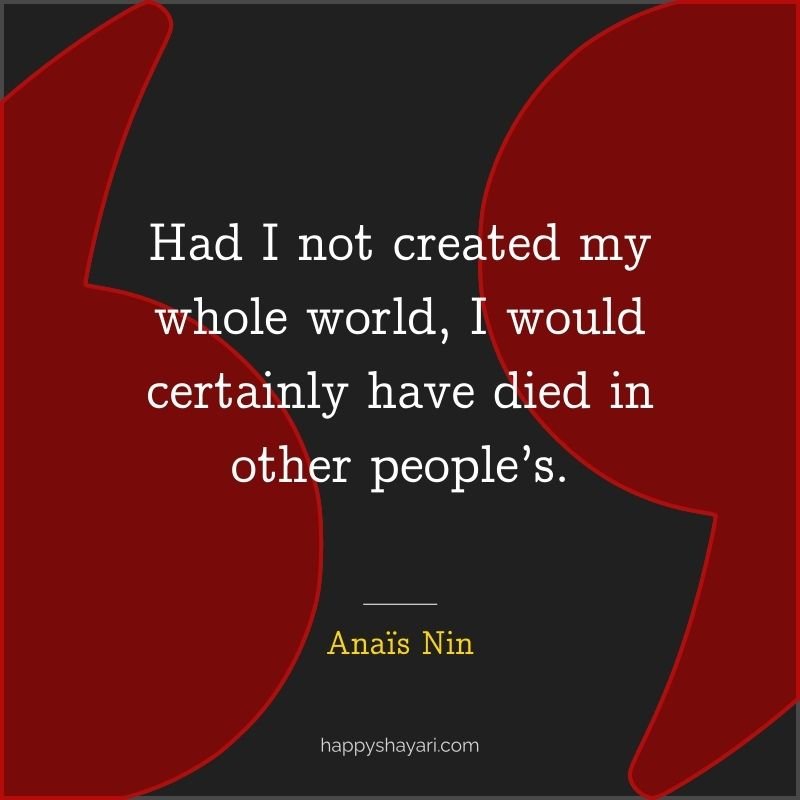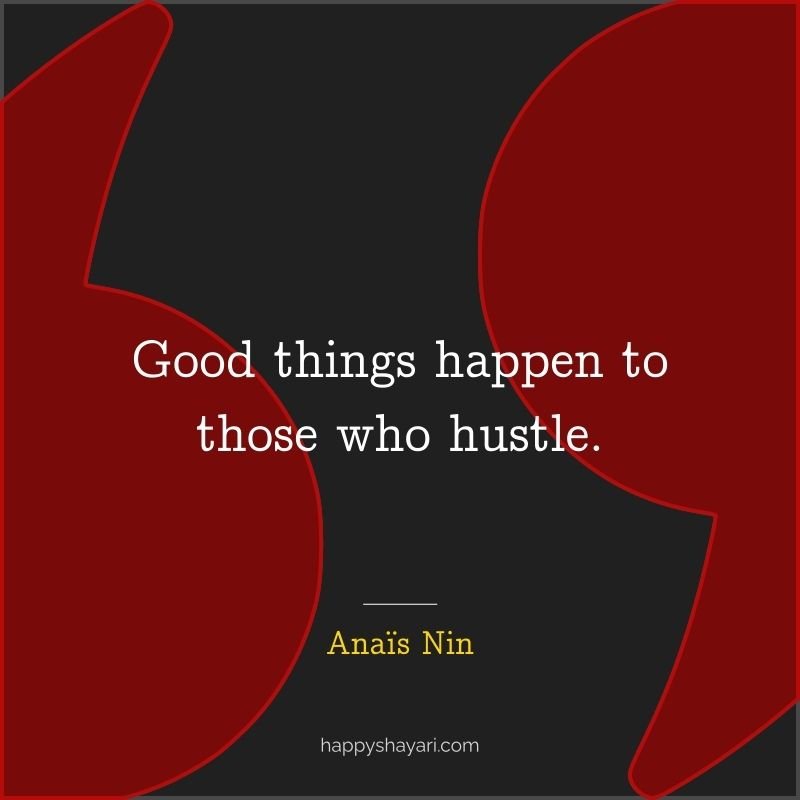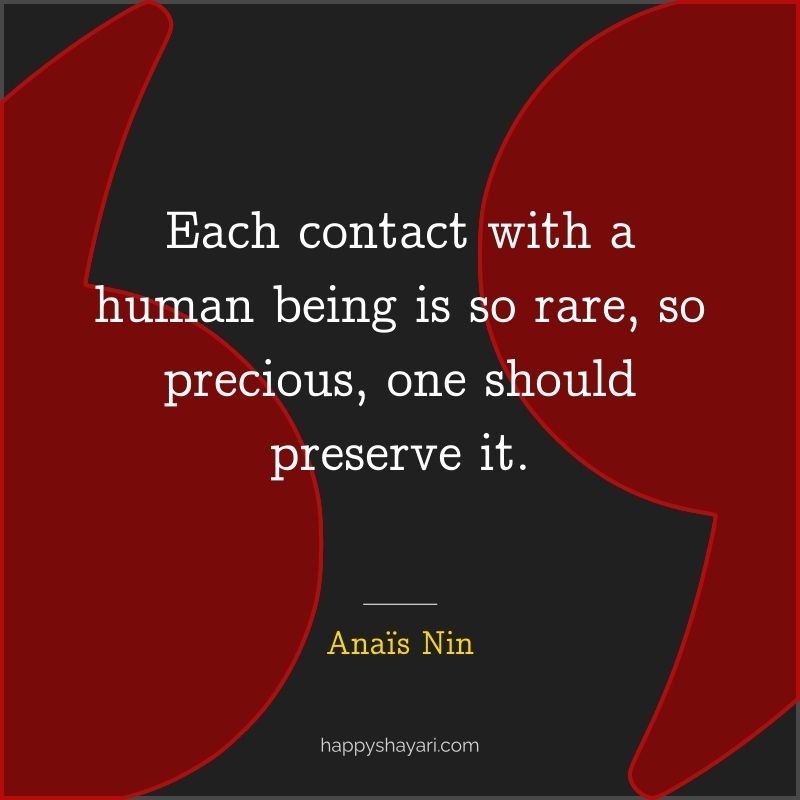 I disregard the proportions, the measures, the tempo of the ordinary world. I refuse to live in the ordinary world as ordinary women. To enter ordinary relationships. I want ecstasy. I am a neurotic — in the sense that I live in my world. I will not adjust myself to the world. I am adjusted to myself. – Anaïs Nin

When your beauty struck me, it dissolved me. Deep down, I am not different from you. I dreamed you, I wished for your existence. I see in you that part of me which is you. I surrender my sincerity because if I love you it means we share the same fantasies, we share the same madness. – Anaïs Nin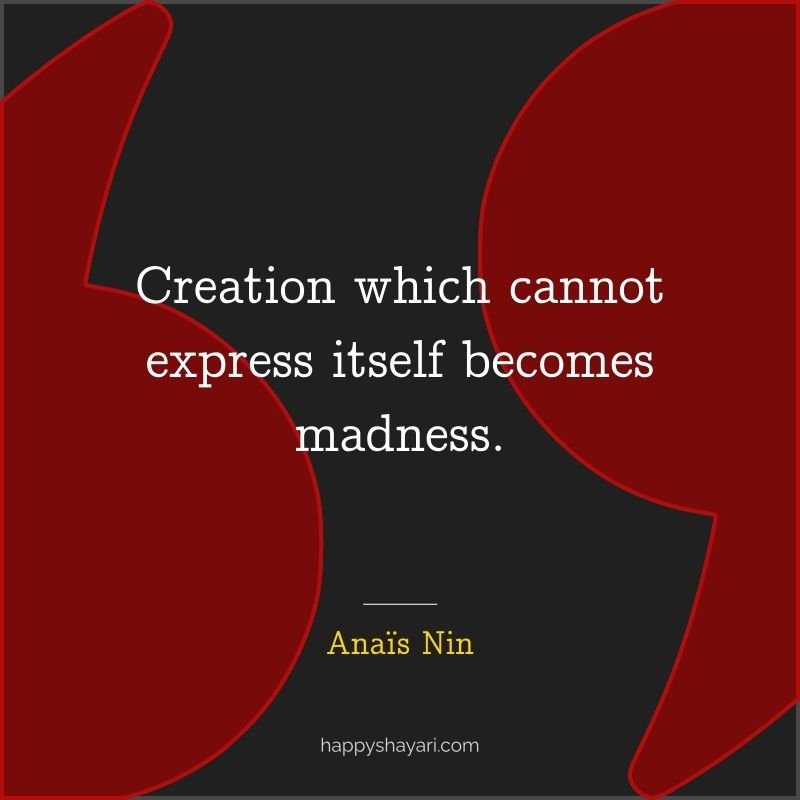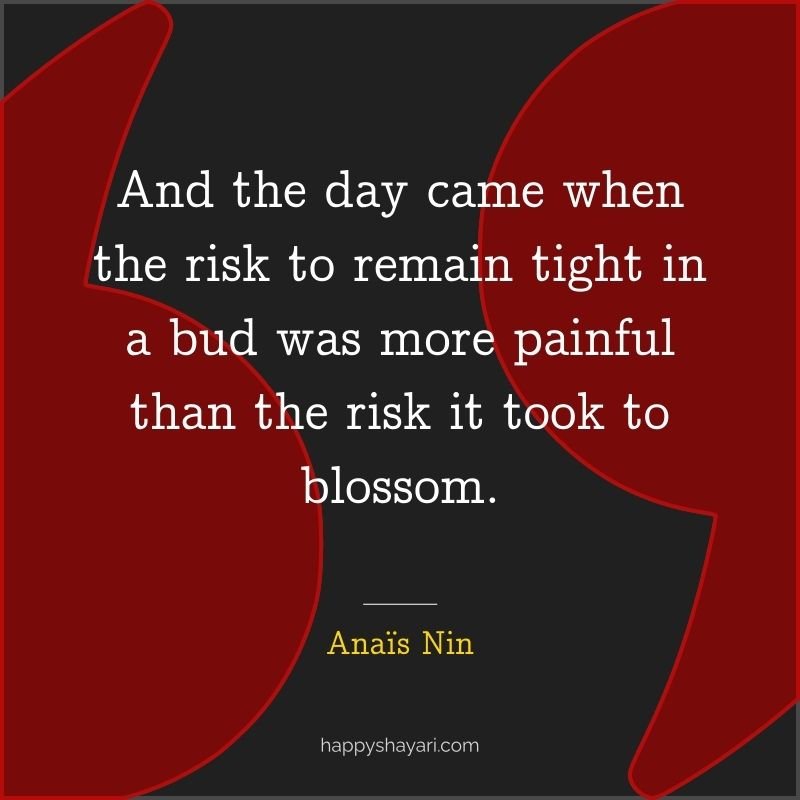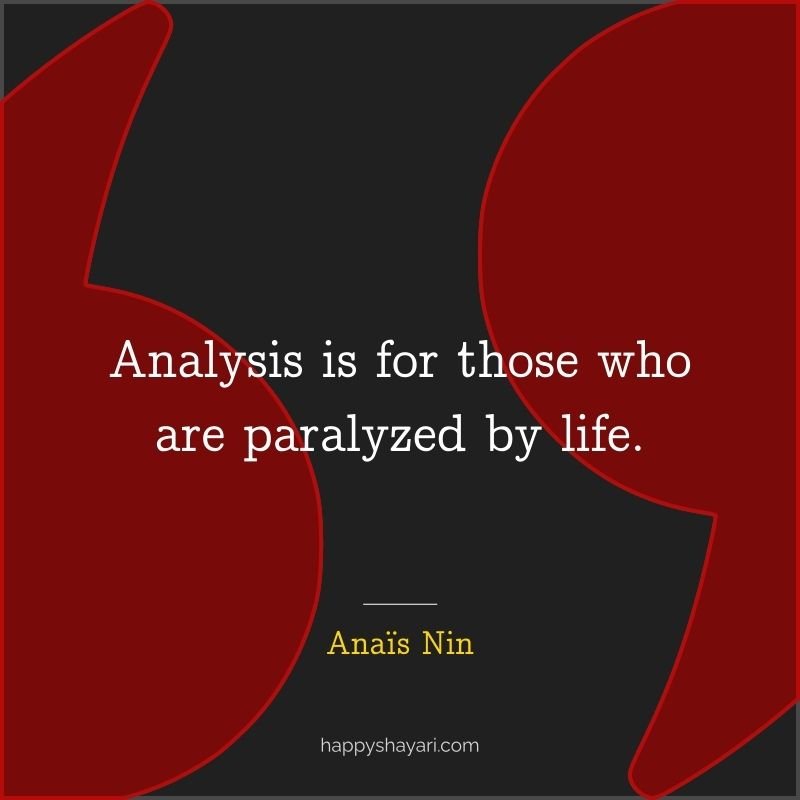 Anaïs Nin to Fuel Your Creative Spark (BOLD)
The body is an instrument which only gives off music when it is used as a body. Always an orchestra, and just as music traverses walls, so sensuality traverses the body and reaches up to ecstasy. – Anaïs Nin
Early Life and Influences
Anaïs Nin's formative years and early influences played a pivotal role in shaping her unique literary style: Born in Neuilly-sur-Seine, France, in 1903, Anaïs Nin grew up in a household that encouraged artistic expression. Her father, Joaquín Nin, was a composer, and her mother, Rosa Culmell, was a classically trained singer. This artistic environment laid the foundation for Anaïs's creative spirit.
In her adolescence, Anaïs discovered the works of pioneering psychoanalyst Sigmund Freud, whose ideas about the unconscious mind and sexuality deeply influenced her writing. Additionally, she found inspiration in the writings of authors such as D.H. Lawrence and Henry Miller, who were known for their bold exploration of human desires and emotions.
Notable Works
Anaïs Nin's body of work includes several notable titles that have left an indelible mark on literature:
"Delta of Venus" (1977): A collection of erotic stories that delve into the complexities of desire, human sexuality, and the intricacies of intimate relationships. This work is celebrated for its unflinching exploration of sensuality.
"Henry and June" (1986): Anaïs Nin's passionate and tumultuous love affair with the iconic writer Henry Miller and his wife, June Mansfield, captured in her diaries. This work offers a candid glimpse into the passionate and often unconventional relationships of literary figures.
"Diary of Anaïs Nin" (published in multiple volumes): Her personal diaries, spanning several decades, provide a candid and introspective look into her life, relationships, creative journey, and the intellectual and artistic circles she moved in. These diaries offer a unique window into the world of a complex and influential writer.
Awards and Honors
Anaïs Nin's literary contributions earned her recognition and accolades:
Mention d'Honneur for Literature from the French Academy: Anaïs Nin received this prestigious honor in acknowledgment of her remarkable literary achievements, solidifying her reputation as a groundbreaking writer.
Critical Acclaim and Enduring Influence: Anaïs Nin's work received critical acclaim during her lifetime and continues to influence generations of writers and artists. Her unapologetic approach to taboo subjects and her introspective writing style have made her a source of inspiration for those who appreciate the complexity of the human experience.
Content on this Page
Anais Nin Quotes
Anaïs Nin
Quotes of Anaïs Nin
Conclusion
In the annals of literature, Anaïs Nin stands as a trailblazer, unafraid to push the boundaries of convention and delve into the depths of human sensuality and emotion. Her unique style, influenced by Freudian psychology and the literary provocateurs of her time, has left an enduring legacy in the world of literature. Anaïs Nin's words continue to resonate with readers, reminding us of the power of literature to explore the most intimate facets of the human experience.
Reading Corner – Amazon
To Get More Information:
Source: Pic Credit – Anais Nin Amazon
Content on Other Pages: