Friends known to be – Companion, Affectionate. Friends knotted with incredible magical web of unbounded love and care.
Friend is also known by other names like – Friend, Relative, Friend, Companion, Affectionate, Friendly, Companion.
Friendship Day
As you know that Friendship Day is celebrated in many parts of small and big provinces of the whole world, do you know that Friendship Day was started from America in 1935.
Perhaps you would like to know that there is a trend to celebrate Friendship Day in India as well, which is celebrated every year on the first Sunday of the month of August.
No matter who is big or small, everyone definitely has some friend, friend's of friend, companion. Without a friend, our life seems incomplete, so with time we give as much importance to a friend as we give to family in life go on with it can celebrate the Friendship Day.
After family, there are friends, whom we get to mix with, without friends the smile goes away from our life. After family there are friends – friends are the only ones who share in our happiness and sorrow "After family, there is life only with friends."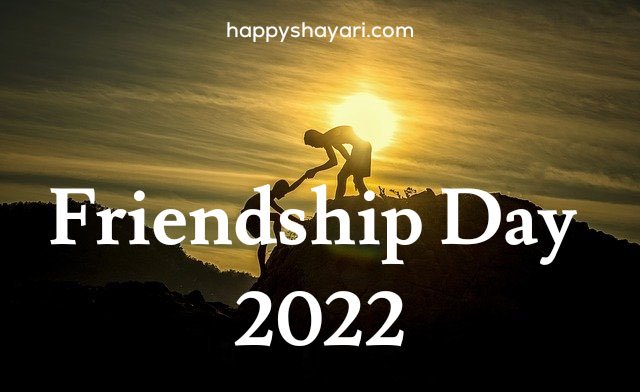 Friendship Day celebration the strong bonds and dedication between friends despite several differences of caste, colour, race, and culture.
Even, Mahabharata describes friendship as the most pious bond of human beings that is based on faith, trust, and companionship.
So friends, today we have brought some shayari for you on Friendship Day, Happy Friendship Day Shayari from happyshayari.com, a store of happy moments, which you will definitely like, which you can also send to your dear friends, friend's of friend, and companions. This is our prayer to the Lord, be happy, keep sending bundles of happiness to your loved ones. Keep reading to keep your loved ones happy_ happyshayari.com
Friendship day is celebrated on different dates in different countries across the world. The famous cartoon character "Winnie – the Pooh" was announced as the World's Ambassador of Friendship in 1997, by Nane Annan, wife of UN Secretary-General Kofi Annan.
Source: Friendship Day | NEWS18